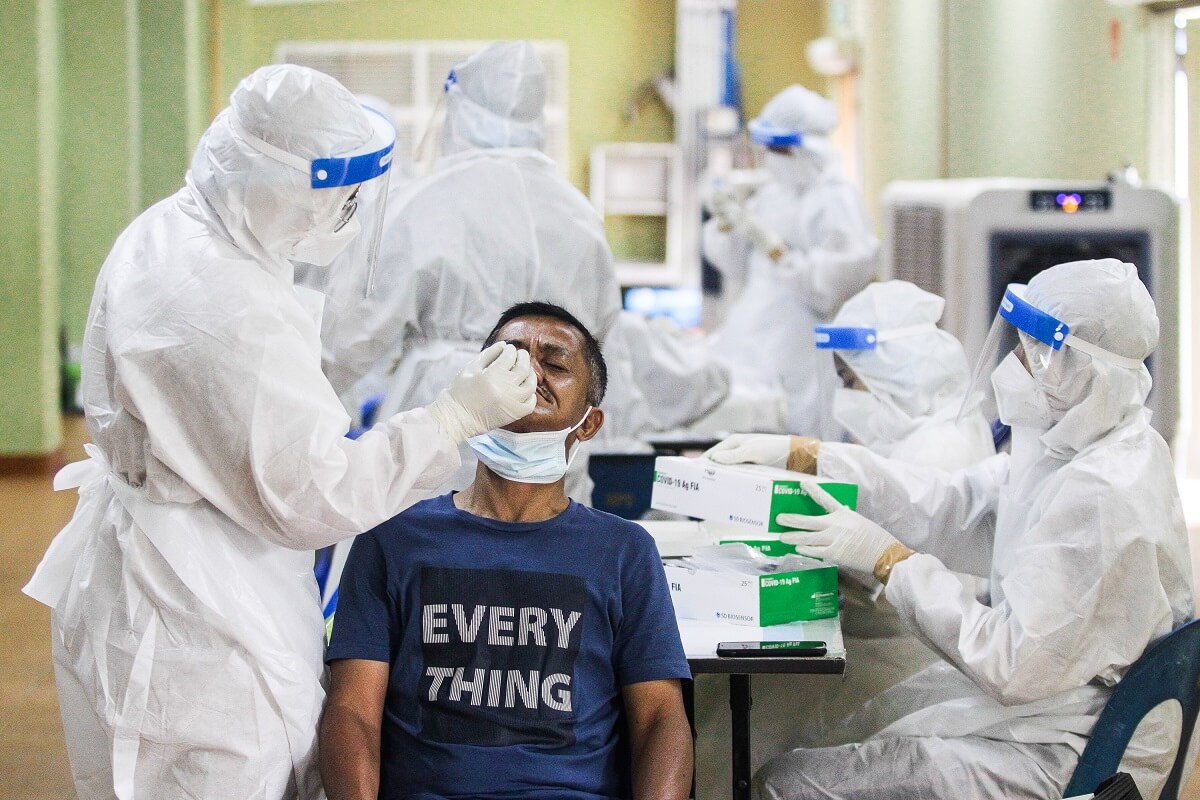 KUALA LUMPUR (July 13): Malaysia reported 11,079 new Covid-19 infections on Tuesday — up 29.2% from 8,574 on Monday and a new record high daily figure for the country.
The jump in new cases came as the Health Ministry ramped up health screening and close contact tracing in areas under the Enhanced Movement Control Order (EMCO).
Selangor, the most populous State, recorded its highest daily figure today at 5,263 (47.5% of nationwide infections) after reporting over 4,000 cases for five straight days.
Kuala Lumpur posted the second highest number of infections at 1,521, followed by Negeri Sembilan (1,033), Kedah (497) and Sarawak (472), said Health Director-General Tan Sri Dr Noor Hisham Abdullah in a statement.
Due to the spike in new infections, active cases climbed further to 96,236. This includes 972 patients in intensive care units, with 456 of them on ventilators.
Dr Noor Hisham said 125 more deaths were reported in the 24 hours as of noon — 57 in Selangor, 20 in Kuala Lumpur, 13 in Negeri Sembilan, nine in Melaka, seven in Kedah, seven in Johor, three in Pahang, two in Penang, two in Perak, two in Sabah, two in Sarawak and one in Kelantan.
This brought the total fatalities linked to the coronavirus to 6,385.
A total of 5,990 patients were discharged in the 24-hour period, bringing total recoveries to 753,328 or 88% of overall infections which stand at 855,949.
The Ministry reported 23 more Covid-19 clusters today. To date, 3,116 clusters have been identified across the nation while 2,246 clusters have been declared ended.
120,448 individuals tested nationwide today
A total of 120,448 individuals were tested across the country today, with 67,898 taking the Real-Time Reverse Transcription Polymerase Chain Reaction (RT-PCR) test and 52,550 taking the RTK Rapid Test Kit Antigen (RTK-AG) test.
From July 6 until July 12, a total of 825,373 tests were conducted using both RT-PCR and RTK Antigen, according to the Health Ministry.
76 new variant cases of SARS-CoV-2 identified
The Ministry detected 76 new variant cases of the severe acute respiratory syndrome coronavirus 2 (SARS-CoV-2) today.
Seventy-five cases have been classified under the variant of concern (VOC) category of SARS-CoV-2, while the remaining one case is listed as a variant of interest (VOI).
The US Centers for Disease Control and Prevention (CDC) defines the VOC category of SARS-CoV-2 as a variant for which there is evidence of an increase in transmissibility, more severe disease, significant reduction in neutralisation by antibodies generated during previous infection or vaccination, reduced effectiveness of treatments or vaccines, or diagnostic detection failures.
Meanwhile, the VOI category of SARS-CoV-2 is defined by the CDC as "a variant with specific genetic markers associated with changes to receptor binding, reduced neutralisation by antibodies generated against previous infection or vaccination, reduced efficacy of treatments, potential diagnostic impact, or a predicted increase in transmissibility or disease severity".
Malaysia's cumulative number of SARS-CoV-2 cases categorised under the VOC and VOI segments stands at 293.
Of this, 273 are VOC cases and the balance 20 are VOI cases.
Read also:
Covid-19 cases expected to rise further in next two weeks, says Health DG