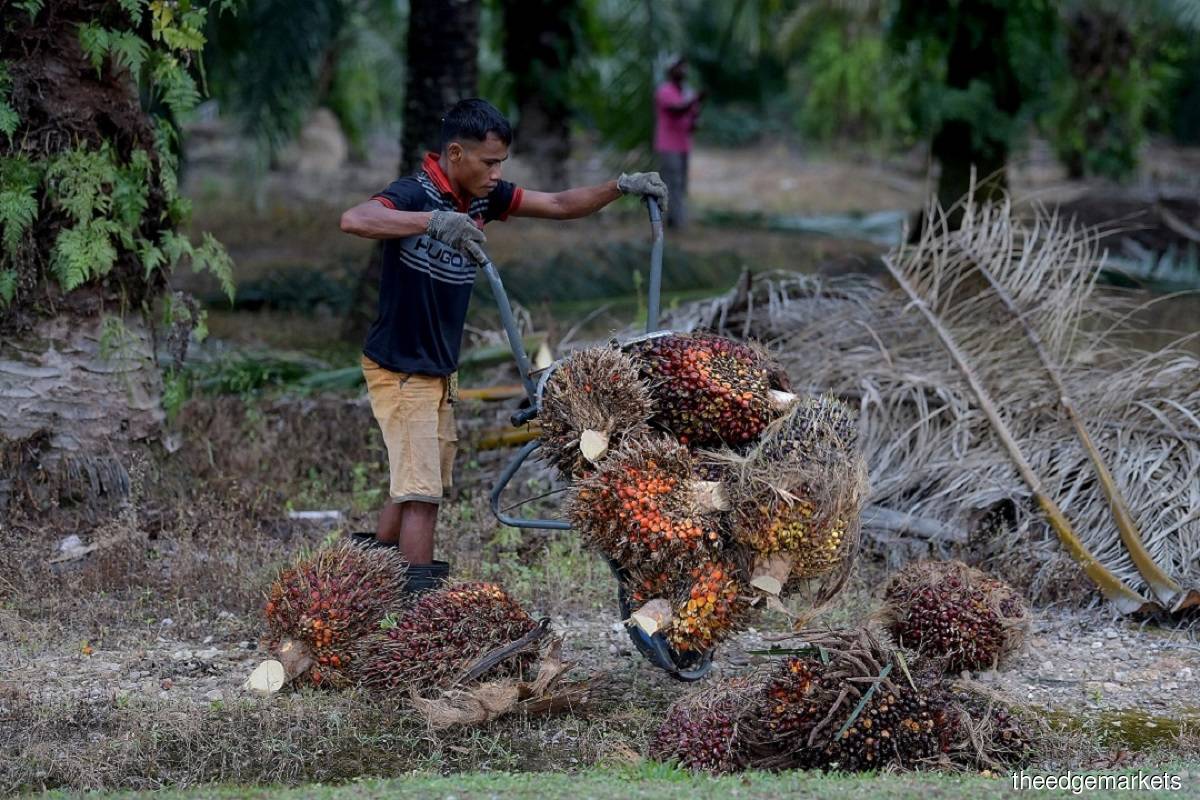 KUALA LUMPUR (Feb 28): The rally in crude palm oil (CPO) prices will be normalised once the supply dynamic issue is resolved, which includes entry flow of foreign labour in the plantation sector, according to FGV Holdings Bhd's group chief executive officer (CEO) Mohd Nazrul Izam Mansor.
Speaking at a virtual media briefing on Monday (Feb 28), Nazrul said the plantation group is looking at CPO prices hovering around RM4,000 to RM5,000 per tonne throughout the year.
"Due to the dynamic of demand and supply and demand from our destination market, we expect CPO prices to remain elevated in the near future.
"The rally in CPO prices is also due to the labour supply issue and the prolonged Covid-19 pandemic," he shared.
Recently, CPO prices rose to RM7,000 per tonne — the highest since 2008 — raising questions over whether prices would be sustained over the longer term.
Meanwhile, Nazrul highlighted uncertainties surrounding labour supply continue to persist and are only expected to recover starting from the third quarter of 2021.
He also shared that FGV's current foreign workers' coverage stands at 68%.
"How are we addressing the labour shortage issue is that currently FGV is putting a lot of focus on harvesting and in field operations.
"We are also engaging the locals to undertake the jobs," he added.
On Feb 22, Plantation Industries and Commodities Minister Datuk Zuraida Kamaruddin highlighted Malaysia and India were mulling a memorandum of understanding (MoU) on labour intake for the plantation sector.
Notably, Malaysia's palm oil production last year dropped to 18.1 million tonnes from 19.1 million tonnes in 2020 as Covid-19 border controls disrupted labour recruitment.
Read also:
FGV 4Q net profit more than trebles to RM465m, declares eight sen dividend