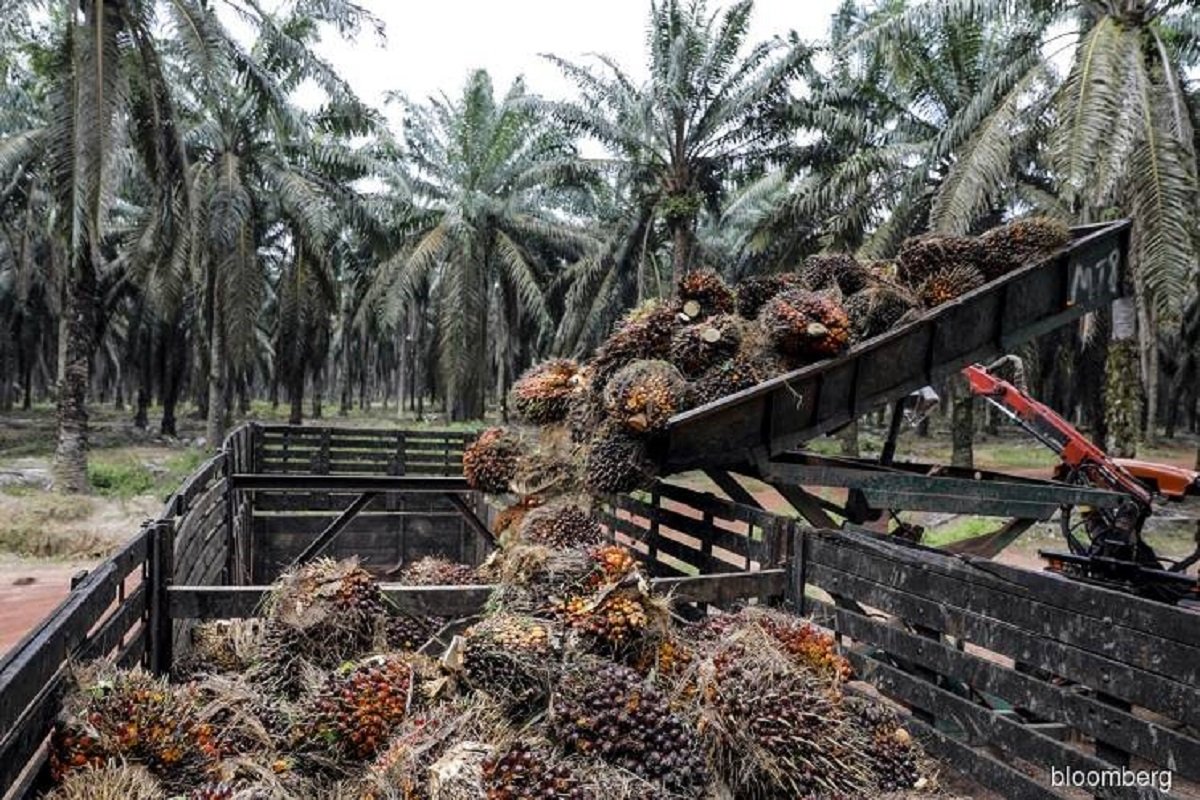 KUALA LUMPUR (Nov 11): Malaysian crude palm oil (CPO) stocks in October 2021 rose 5.97% to 986,168 tonnes from the 930,654 tonnes recorded in the previous month, according to the Malaysian Palm Oil Board (MPOB).
The processed palm oil inventory increased 2.69% month-on-month (m-o-m) to 847,935 tonnes from 825,750 tonnes, the agency said in its industry performance report for October 2021.
"Overall, palm oil stocks improved 4.42% to 1.83 million tonnes from 1.76 million tonnes previously," it said.
"As for production, CPO output increased 1.3% to 1.72 million tonnes against 1.7 million tonnes in September," the MPOB said.
The output of palm kernel fell 1.3% to 412,882 tonnes from 418,328 tonnes in the preceding month, it said, adding that crude palm kernel oil production was 0.59% better at 194,736 tonnes from 193,592 tonnes in September.
Meanwhile, the MPOB said that palm oil exports eased 12.03% m-o-m to 1.42 million tonnes in October from 1.61 million tonnes in September, while palm kernel oil exports added 1.07% m-o-m to 94,302 tonnes from 93,300 tonnes in the preceding month.
"Oleochemical exports also inched up 3.57% m-o-m to 246,670 tonnes from 238,162 tonnes.
"Biodiesel exports, however, declined 63.29% m-o-m to 19,204 tonnes from 52,313 tonnes," it said.