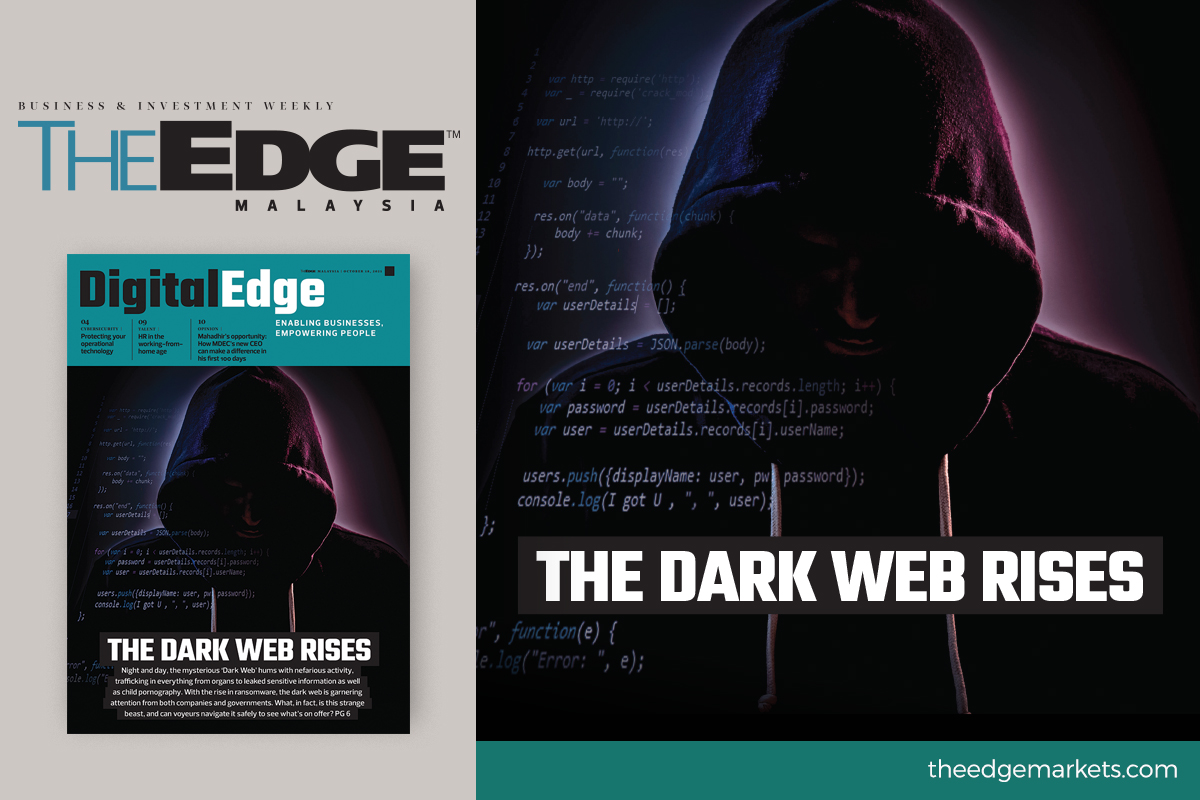 KUALA LUMPUR (Oct 18): Cybercriminals have been having a field day since the start of the pandemic as private and public institutions scrambled to cope with the new operating conditions, often without proper security in place. 
Petabytes of sensitive documents were circulated around the dark web through data leaks, breaches and ransomware attacks. Cybersecurity firm Sophos predicted that 59% of Malaysian firms are expected to experience ransomware attacks in the near future.
But the dark web is more than just a repository of stolen data. Since its inception, it has been a hotbed for illicit marketplaces and forums, hosting a wide range of perverse and pornographic content.
International hacking groups are dialled in, always on the lookout for new cybersecurity breaches, plotting their next heist.
But companies are not entirely defenceless. DigitalEdge has spoken to several cybersecurity firms that have upped their game to deal with this menace. They now offer monitoring services, reporting any client-related data found on the dark web and looking to see what the breaches of data in other companies highlight about potential gaps in the security infrastructure of their own clients.
In this story, we also provide a detailed beginner's guide to surfing the murky depths of the dark web safely.
Read more about it in the latest issue of DigitalEdge, which comes out with The Edge Malaysia weekly's Oct 18 edition.