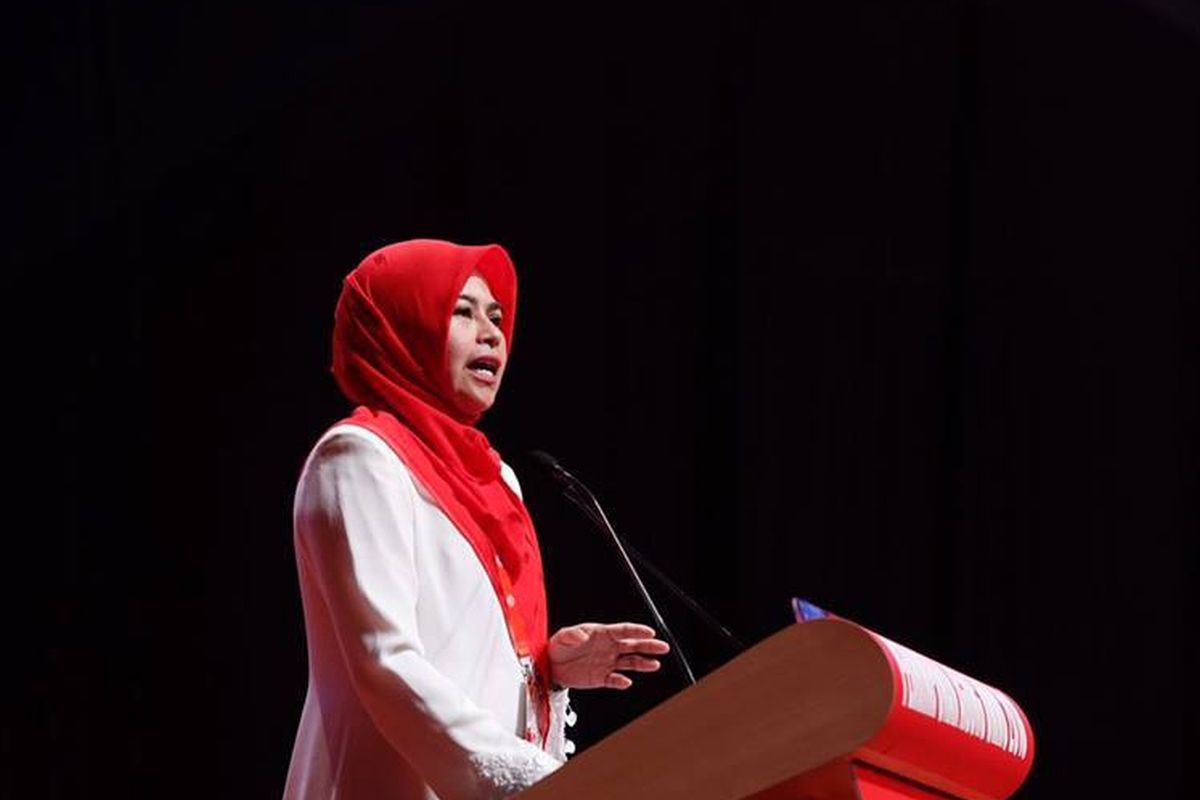 KUALA LUMPUR (Aug 6): UMNO Member of Parliament (MP) for Parit Sulong, Datuk Seri Dr Noraini Ahmad, has resigned as the Higher Education Minister with immediate effect, saying she is complying with the party's decision.
In a statement today, Noraini said she believes the government has done its best in managing the country in the face of the Covid-19 pandemic, and that she will continue with her efforts in this even though she is no longer a Federal Cabinet Minister.
"First of all, I would like to express my gratitude to the Prime Minister for giving me the opportunity to serve as the Minister of Higher Education in the Federal Government.
"However, based on the decision of the UMNO Supreme Council on Aug 3, 2021, I as the Wanita UMNO chief, will abide by the party's decision and resign as Minister of Higher Education, Member of the Federal Government Cabinet with immediate effect. The party's decision will be implemented when Parliament is in session," she said.
Her resignation follows that of Lenggong MP Datuk Seri Shamsul Anuar Nasarah who quit as Energy and Natural Resources Minister three days ago.
Besides the two, UMNO vice-president Datuk Seri Mohamed Khaled Nordin and Sabah UMNO Youth chief Abdul Aziz Julkarnain have both resigned from their directorships in Boustead Holdings Bhd and Boustead Plantations Bhd, respectively.
Interestingly, Noraini was listed as one of 31 Barisan Nasional MPs who Deputy Prime Minister Datuk Seri Ismail Sabri Yaakob claimed in a press conference earlier today will continue to support the Perikatan Nasional government.
Noraini, however, was absent from the press conference.
On Wednesday (Aug 4), Prime Minister Tan Sri Muhyiddin Yassin said he commanded the confidence of the majority of MPs, despite eight Umno MPs having signed a letter declaring that they were withdrawing support for the Perikatan Nasional government. He, however, did not specify how many MPs were supporting him.
Umno president Datuk Seri Ahmad Zahid Hamidi subsequently claimed on the same day that Perikatan had 114 MPs prior to Umno's withdrawal, and disputed Muhyiddin's insistence that he still had the majority support in Parliament.
Ahmad Zahid also said the party had delivered an unspecified number of additional statutory declarations by lawmakers who had retracted their support for the premier to the palace, a day after he claimed enough of his party's lawmakers had signed a declaration to withdraw their support for Muhyiddin and the PN government, which he had presented to the Agong.