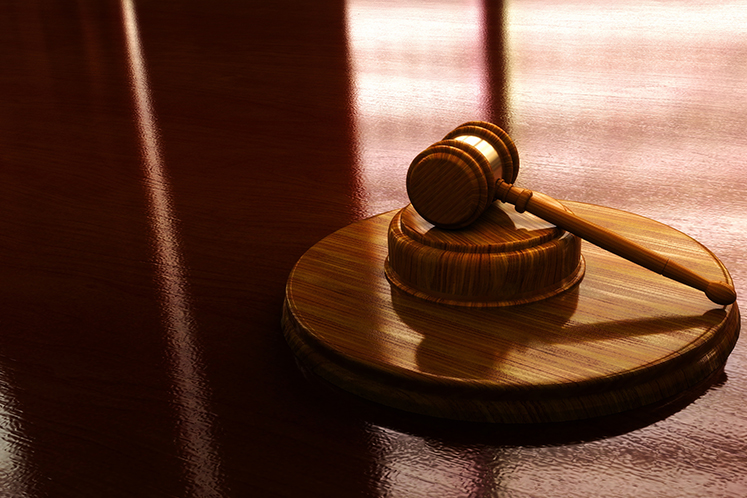 KUALA LUMPUR (April 28): Deputy Health Minister Datuk Dr Noor Azmi Ghazali and Perak executive council member Razman Zakaria have today pleaded guilty at the Gerik Magistrates Court to violating the movement control order (MCO).
According to The Star Online, the duo were jointly charged with 13 others.
Dr Noor Azmi, who is Bagan Serai MP and a member of Parti Pribumi Bersatu Malaysia, and Razman, who is also Gunung Semanggol assemblyman and Perak PAS liaison chief, were photographed together with a group of tahfiz students on April 18.
The pair were charged under Rule 6(1) of the Prevention and Control of Infectious Diseases (Measures Within Infected Local Areas) Regulation 2020, where they were found at an infected area for social purposes.
Razman and Dr Noor Azmi were visiting the Lenggong health clinic to observe the Hulu Perak district health office's preparation to control the Covid-19 outbreak before visiting the tahfiz school at Kampung Luat Lenggong to perform Asar (late afternoon) prayers and have a meal.
They were each fined the maximum RM1,000 in default of one months' jail by magistrate Norhidayati Mohammad Nasroh for violating the MCO.
Nor Zahari Ismail is the lawyer who appeared for all the 15 accused, including the deputy minister and the Perak executive council member, while Deputy Public Prosecutor Mohamad Amri Alfikri Mohamad Dasuki appeared for the prosecution.
The photos were initially uploaded on Dr Noor Azmi's Facebook page but were later deleted following criticisms from outraged netizens over his actions which took place even as the authorities took action against others who violated the directive.
When asked to comment after sentencing, the Bagan Serai MP said he would strive to do better for the health of Malaysians and sincerely apologised for the violation.
Meanwhile, online portal Free Malaysia Today reported that Klang MP Charles Santiago had been called up by the police for questioning for violating the MCO.
Santiago's lawyer V Vemal Arasan said Northern Klang district police chief Nurulhuda Mohd Salleh had told his client to present himself at the police station at 11am today.
Santiago was called for questioning after a report was lodged alleging that he violated the MCO by distributing food supplies to his constituents at Dewan Orang Ramai Taman Klang Utama two days ago.
Stay at home. We will deliver the news to you at theedgemarkets.com.