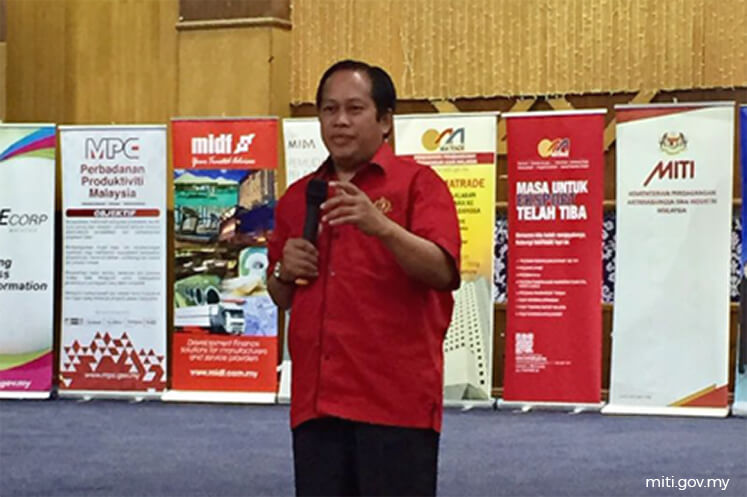 KUALA LUMPUR (March 20): Ministry of International Trade and Investment (MITI) deputy minister Datuk Ahmad Maslan said the proposed Digital Free Trade Zone (DFTZ) will be launched later this week on March 22, in conjunction with the visit by Alibaba Group Holding Ltd's Jack Ma.
"The establishment of the first DFTZ in the world — spearheaded by MDEC — will merge the physical and digital worlds with the introduction of more online and digital services to improve international e-commerce and internet-based innovations.
"The DFTZ will be launched on Wednesday, March 22, 2017, by Prime Minister Najib Razak along with the presence of Jack Ma from Alibaba.com," said the deputy minister.
He pointed out that RM162 million has been allocated under Budget 2017 to catalyse Malaysia's digital economy for various initiatives including the establishment of the DTFZ, the improvement of e-commerce ecosystems and the My Digital Maker Movement.
He said the digital economy contributed 17.8% to Malaysia's gross domestic production in 2015, nearing the 18.2% target set by the government for 2020.
Reports have suggested that Chinese e-commerce giant Alibaba is looking to set up a regional distribution hub in KLIA Aeropolis, which could form part of the DFTZ.
In November last year, Jack Ma was appointed as Malaysia's digital economic adviser, during Prime Minister Datuk Seri Najib Razak's visit to China.