This article first appeared in Digital Edge, The Edge Malaysia Weekly, on November 16, 2020 - November 22, 2020.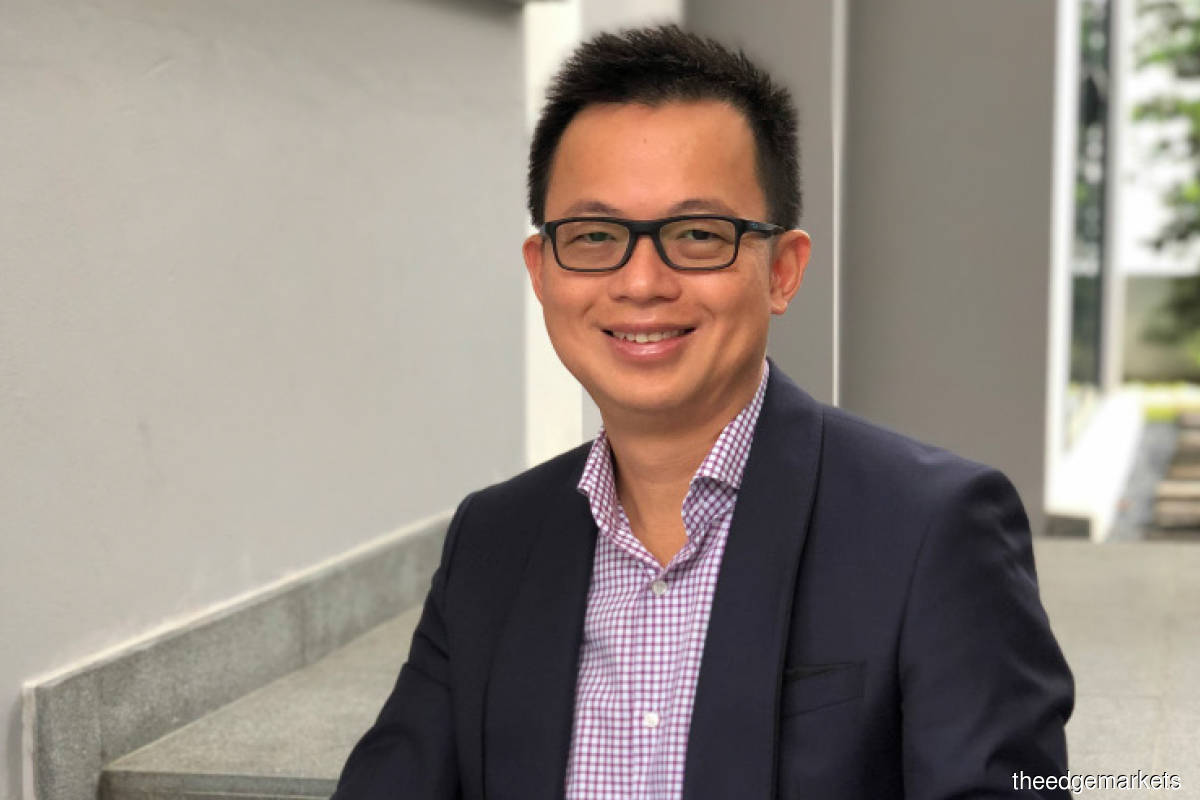 The majority of small businesses in Malaysia are still indifferent to the importance of undertaking digital transformation for long-term sustainability and profitability.
This is a real problem because a recent study commissioned by Cisco found that digital transformation efforts among local small businesses alone could add up to US$24 billion (RM99.1 billion) to the country's GDP over the next four years. This was among the findings of the 2020 Asia Pacific SMB Digital Maturity Study, commissioned by Cisco and published in September.
According to the study, Malaysia as a whole is said to have matured and moved into "Digital Observer" status, up from "Digitally Indifferent" in 2019.
Strictly speaking, this puts Malaysia in the same category as more developed regional markets such as Singapore, Japan and Hong Kong. The study maps out Asia-Pacific economies through four stages of digital maturity among businesses: Digitally Indifferent, Digital Observer, Digital Challenger and Digital Native.
A more granular view of the numbers, however, reveals a mixed bag for Malaysian businesses. The study found that 53% of local businesses were Digitally Indifferent, followed by Digital Observers at 46%, with just 3% of local businesses considered Digital Challengers. There appear to be no Digitally Native enterprises in Malaysia just yet, at least according to the study.
This is a concern, according to Cisco Malaysia managing director Albert Chai. While small businesses are typically the most agile and adaptable, they also face the biggest digital transformation hurdles.
"The top three digital transformation challenges among local businesses are digital skill shortages and access to talent (21%), a lack of commitment or budget from management (16%), and the lack of a proper digital transformation road map (12%)," he says.
The talent gap is particularly acute in Malaysia, relative to the broader Asia-Pacific, with 17% of Asia-Pacific businesses citing skill shortages.
Even so, the message seems to have got across emphatically enough, with the vast majority of local businesses recognising the importance of undertaking digital transformation, particularly now in the time of Covid-19.
Businesses that are more digitally mature tend to enjoy better revenue and productivity than less digitally mature ones. Many in Malaysia now recognise this, Chai notes.
"Eighty-six per cent of respondents believe digitalisation will help in developing resilience against crises like Covid-19. We also know 64% of [small and medium enterprises] seek to digitally transform to introduce new products and services, as well as distance themselves from the competition and grow. Meanwhile, 59% recognise that competition is transforming, and that they must keep pace, and 43% seek digital transformation, owing to customer demand for change."
In terms of technology priorities, local businesses are focused primarily on purchasing or upgrading IT hardware (18%), followed by the purchase or upgrading of IT software (14%) and cybersecurity (11%).
Once again, there is notable divergence from the broader Asia-Pacific business experience, where 15% of regional businesses consider cloud technology a major investment priority.
In fact, out of all 14 markets featured in the study, Malaysia is the only one that does not have cloud as a top-three investment priority. The study ranked Malaysia at No 11 for overall small business digital maturity.
Vaccine to dampen tech transformation?
While digital transformation is enjoying its moment in the spotlight, it is not immediately clear whether the momentum will persist in Malaysia when an effective vaccine is finally developed.
While the pandemic has exposed a clear gap in capabilities between tech and non-tech-enabled companies, Chai says, ultimately, long-term business continuity will depend on digital capabilities. Simply put, the long arc of time is likely to favour those that are further along the digital transformation journey, in good times or bad.
The fundamental changes in business practices, customer behaviour and demand, in addition to huge spikes in remote working, have already catalysed large-scale, industry-agnostic migration to digital technologies. Even if any of these trends turns out to be easily reversible, it is unlikely that it would be desirable.
For example, mobile shopping exploded in popularity in the wake of the pandemic, Chai notes. "Not only has the pandemic reinforced the already growing trend of online shopping, but it has encouraged experimentation, while coaxing customers to explore new ways of accessing products and services, in addition to accelerating certain behaviours that have long been simmering just beneath the surface," he tells Digital Edge.
"The pandemic has also changed how people work. It is transforming our approach to work, mobility and flexible work models. We expect to see an acceleration of alternative work delivery models, most of which are going to be powered by digital platforms."
With the Malaysian government having prioritised digital transformation among small businesses, Chai says now is the best time for businesses to get started on their transformation journey.
Further, as the region continues to emerge from the pandemic, it will be tech-enabled businesses that will play the more outsized roles in the economic recovery. Therefore, if at all the development of a vaccine causes some to reconsider their technology priorities, the sheer inertia of digital transformation to have already occurred throughout the economy may already be enough to force laggards to transform accordingly, or fall out entirely.
The study gathered and analysed data from more than 1,400 small businesses across 14 markets in Asia-Pacific to assess the challenges and opportunities the companies face in their digital transformation journeys. They are Australia, China, Hong Kong, India, Indonesia, Japan, Malaysia, New Zealand, the Philippines, Singapore, South Korea, Thailand, Taiwan and Vietnam.