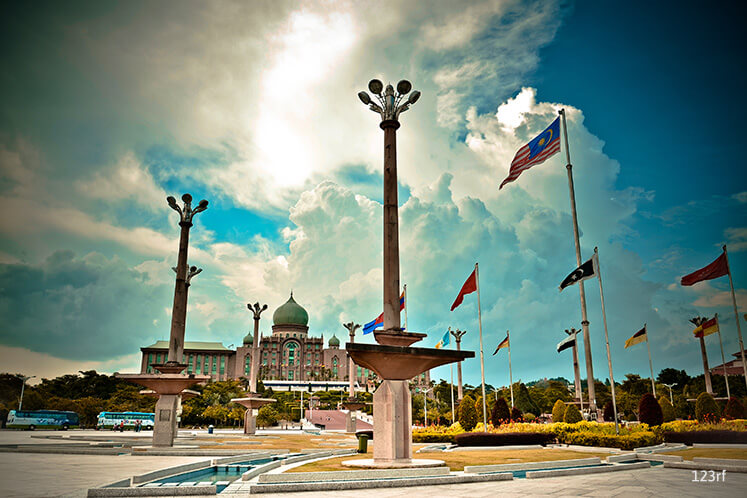 KUALA LUMPUR (March 30): The federal government says it is not to be blamed for any delay in Penang's third link project as it has yet to receive the feasibility and detailed design studies from the state government.
Works Minister Datuk Seri Fadillah Yusof said the Penang government had written to his ministry in May 2016, seeking approval for a lower-cost third bridge instead of the previously proposed RM4 billion undersea tunnel.
The ministry, however, is unable to act without being provided with supporting documents, said Fadillah in a statement today.
"Unable to proceed without supporting documents, our ministry had asked five times over the following months for the feasibility and detailed design studies which will cost the Penang government RM305 million, of which at least RM135 million had been paid as at May 2016," he said.
"On Aug 6, the (state) government admitted that the studies were not fully completed. They stated then that the studies were 83% completed and had promised to deliver the studies to our ministry by early 2017.
"Today marks the end of the first quarter of 2017. Our ministry wishes to update the public that we have yet to receive the studies. Therefore, the fault for any delays does not lie with our ministry," the minister said.
The Penang government had originally proposed an undersea tunnel as part of a RM6.3 billion integrated infrastructure project that was awarded to Consortium Zenith BUCG Sdn Bhd. It included the construction of three highways to alleviate traffic congestion on the island.
Fadillah said the studies were reported to have commenced in late 2013, and that Consortium Zenith stated in January 2014 the studies would be completed and revealed to the public by April 2014.
Fadillah also said that although the state government had defended the cost of the studies to be reasonable, the ministry thinks it is excessive and beyond the usual cost guidelines for construction projects of this nature.
"We have the expertise to complete the studies on time and at a lower cost," he said, adding that the ministry was willing to work with the state government if it required help.
Fadillah said that besides the RM135 million already paid to the Consortium Zeninth, RM2.83 billion worth of state land had been swapped for the project with the land pre-sold by the concession company to a listed company.
Despite the payment and pre-selling of state land, which is part of the Seri Tanjung Pinang 2 project, Fadillah said the first phase of the tunnel project was initially expected to start construction in early 2015.
"Since 2015, the (state) government has revised the timeline several times citing various reasons," he said, with construction now fixed to start only in the middle of 2018.
"Our ministry continues to express our concern on the multiple delays, the cost of the studies and the cost of this project," the minister said.