This article first appeared in Digital Edge, The Edge Malaysia Weekly, on November 29, 2021 - December 05, 2021.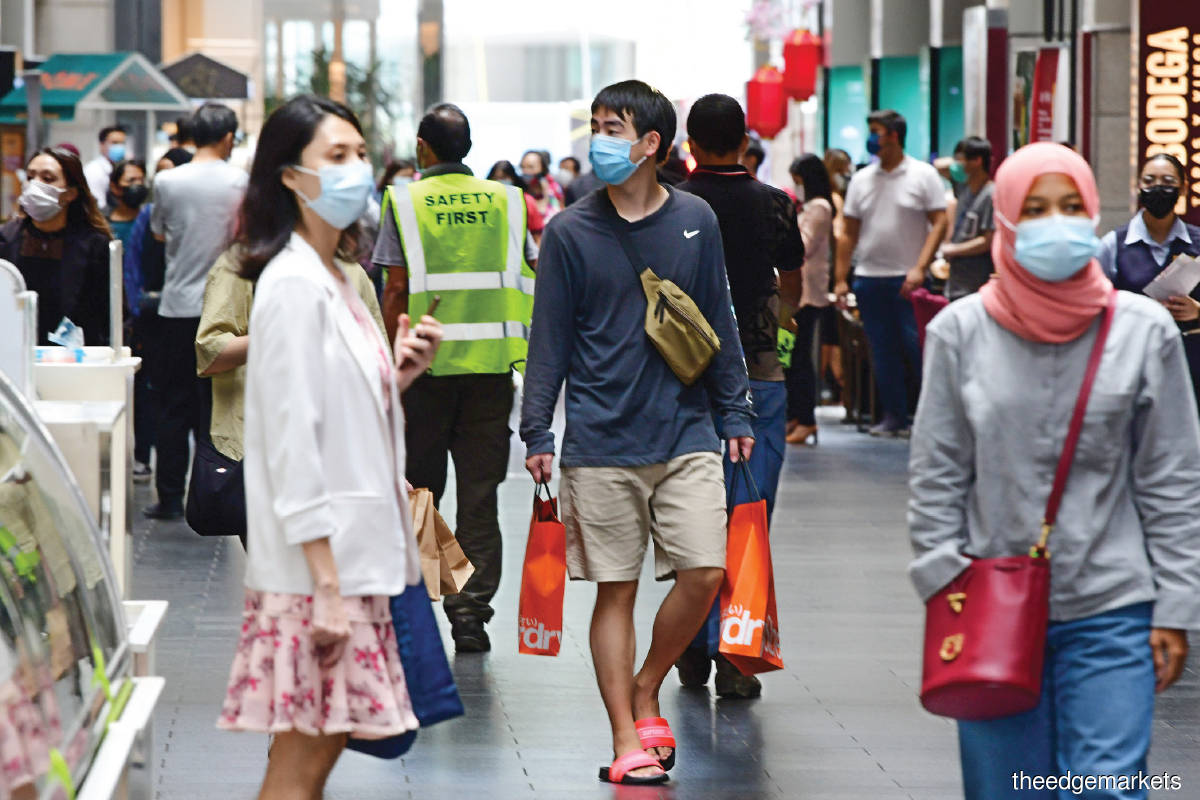 When the pandemic hit last year, Mountain Cat Durian, a producer and wholesaler specialising in frozen durian products in Negeri Sembilan, was stuck.
Its primary marketing avenue was international trade shows. But with borders shut, it could not travel to promote its products. The company decided to reactivate its Alibaba.com B2B e-commerce platform account.
"The owner told me he had no choice. He had a team of three people who focused on going to trade shows. Every time they went, it cost a lot of money because they had to pay for flights and accommodation. They also had to lug around a lot of merchandise," says Nianci Phang, regional marketing and business development manager at Alibaba.com.
But the owner knew the company could not rely on existing export orders during the pandemic. While the company had an account on Alibaba's B2B platform before this, it did not have proper product postings, keywords and good quality content. That had to change.
After Mountain Cat Durian spruced up its account, Phang says, "it got an overseas order worth US$15,000 within two months. Since then, it has seen a 40% jump in sales and 15% growth in revenue. It managed to penetrate new markets as well".
Alibaba.com, which specialises in B2B e-commerce, provides an end-to-end service for businesses to sell or export their products. It includes customs clearance and foreign exchange payment services.
Mountain Cat Durian's experience is probably shared by many Malaysian export-oriented small and medium enterprises (SMEs), which still rely heavily on trade shows to find new markets, Phang observes. Those who had an online strategy were able to find new markets and customers despite the lockdown, because potential buyers were also trying to find products online.
The benefits of adopting an online B2B e-commerce strategy could go beyond the pandemic as well. Platforms such as Alibaba.com have tools that include the keyword search, which allows sellers to monitor trending keywords used by buyers.
"This tool tells you the trending keyword changes by percentage points. The higher the jump, the more likely the product is trending. Suppliers on the platform who performed keyword searches during the pandemic would have known to stock up on toilet paper and instant noodles ahead of time or start promoting their toilet paper product. One of our customers did this and managed to export to Australia," says Phang.
"Every day, the sellers can check trends online. This helps them pivot faster, formulate new product strategies and plan their supply chain management."
Buyers are also becoming younger, which means they may opt for more digital transactions. "There is a report from [statistics portal for market data] Statista showing that 60% of B2B buyers globally in 2021 are below the age of 45. A lot of young entrepreneurs are going into business," says Phang.
She believes, however, that trade fairs will not disappear altogether. At most, there would be a hybrid online and offline event, incorporating livestreaming technology into the mix. This is commonly used in the business-to-consumer (B2C) segment, but less so in B2B.
Alibaba.com held a livestreamed trade show in April last year, where sellers showed buyers their factories on video. Buyers could visit any pavilion they wanted and contact the sellers directly.
"I was with a customer in Johor Baru doing this last year. We did a livestream at 11.30pm because they wanted to capture the Saudi Arabian market, and the feedback from Middle Eastern customers was that they were most active at that time. With this kind of event, you can target customers in specific regions," Phang says.
"The pandemic has proven that SMEs shouldn't stay in their comfort zones. It has shown buyers that they don't need to fly across the world to source a product. They can just go on Alibaba.com or join a livestream. In 30 minutes, they could perhaps cover more products and companies than they could on foot at an event."
Learning the ropes
In September, Alibaba.com launched the Malaysia Pandemic Recovery Programme in partnership with the Malaysia External Trade Development Corporation (Matrade) and the Malaysia Digital Economy Corporation (MDEC).
The programme, which will run until December, is meant to equip local SMEs with e-commerce business operation skills through Alibaba.com's Seller Training E-Course. Non-Alibaba.com members are allowed to join the training courses for free.
"Since we first went into lockdown, we've been organising a lot of free training sessions and some of the most consistent feedback we've received from SMEs is that they are afraid to embark on e-commerce because they don't have digital-ready manpower or skills," says Phang.
Many SMEs in Malaysia think only of the B2C market when they engage in e-commerce, she adds, but they should also consider the B2B market and export their products. Once they do that, the playing field changes.
"You won't just be competing locally but when you go onto a global B2B wholesale platform, you're now competing with international businesses," she says.
The B2B e-commerce market is six times larger than B2C e-commerce in terms of gross merchandise value, Phang adds. The potential for Malaysian businesses, which tend to be multilingual, to tap into this opportunity is huge.
The B2B segment is also growing because of the popularity of B2C e-commerce during the pandemic. "Many people who lost their usual source of income turned to B2C e-commerce as a source of revenue. But they need products to sell, [so they seek B2B platforms]. The B2B online wholesale trade has finally come full circle and is meeting B2C e-commerce in the middle," she says.