This article first appeared in Digital Edge, The Edge Malaysia Weekly, on January 10, 2022 - January 16, 2022.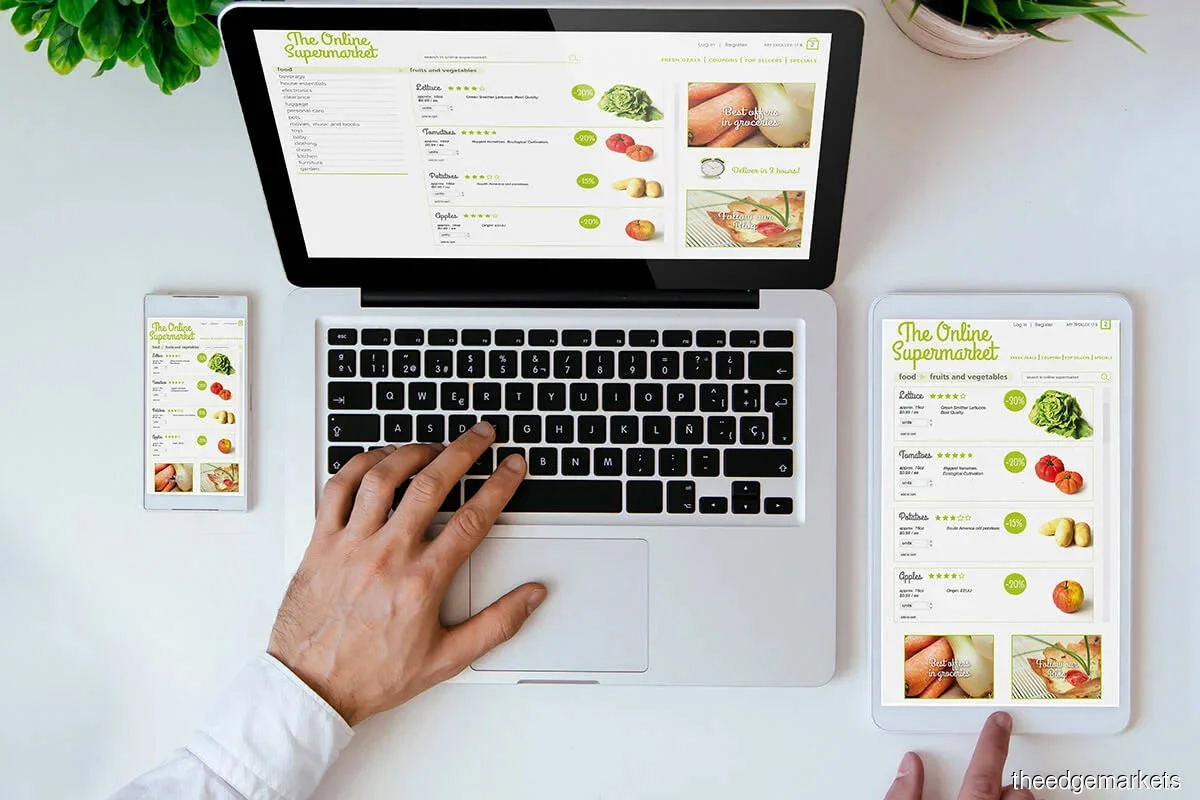 Malaysia's e-commerce industry has seen strong growth over the past few years and holds tremendous potential for the future. According to recent numbers by Google, Temasek and Bain & Co, with a compound annual growth rate of 14%, Malaysia's internet economy is expected to reach US$35 billion in 2025.
In support of the optimistic numbers and in recognition of the value of e-commerce in the road to economic recovery, even the government has jumped on board through various initiatives and campaigns, namely via Malaysia Digital Economy Corporation (MDEC) as well as the incentive package of RM200 million under Budget 2021 to provide support to businesses from different sectors to further embrace e-commerce and digital platforms.
Despite all hands on deck in further amplifying the value of Malaysia's e-commerce industry, it is imperative to first and foremost cover your bases when it comes to preparing your brand for e-commerce success.
Here, we delve deeper into the challenges that brands face and the innovative solutions available and that have been tried and tested personally at Intrepid Malaysia to successfully navigate this multifaceted digital landscape.
Managing stores across multiple marketplaces and social commerce
Manually managing stores on various marketplaces and social commerce can be a nightmare with a variety of factors to consider and stay up-to-date on in terms of restocking, aligning product information and updates across all channels, and more.
The best way to overcome errors, inconsistencies and inefficiencies of manual e-commerce operations is to manage e-commerce operations with the right management software and tech support.
Consistently getting the commercial strategy right
Managing brands across multiple platforms requires different commercial strategies, from pricing, promo deals and bundling, to visual support to gain the most effective and consistent outcome. There is no one-size-fits-all approach, and often this is one of the key challenges faced when managing online brands.
Working in a regional set-up gives the advantage of accelerated learning and identification of best practices across markets. Additionally, the support of innovative technology to capture the latest competitor insights provides further concrete, data-driven inputs to develop commercial strategies and tactics with guaranteed outcomes.
Differentiation in consumer experience
Last but not least, one of the core inescapable challenges for brands is to identify and implement key differentiators to help them stand out in a crowded and competitive e-commerce space.
Observing Alibaba, one of the key elements of its success is its incorporation of a consumer-centric approach at the core of its operations. The company keeps the consumer at the heart of its operations, leveraging data to create tailored product propositions that cater for a specific demand of a specific demographic, creating product content and visuals which speak to the target audience, and engaging with consumers in a highly tailored fashion through unparalleled customer support tools and tech.
Another aspect of driving a more holistic consumer experience would be by aligning a brand's digital marketing and e-commerce objectives and initiatives. By aligning marketing campaigns along the entire marketing funnel, from awareness to conversion, and ensuring off-platform and on-platform messages, visual assets and metrics are consistent and aligned, a seamless online journey with the highest engagement and return will be the result. To ensure the success of these initiatives, brands should look out for the latest in marketing technology, leveraging holistic and real-time full-funnel reporting and performance tracking to continuously improve performance.
In a nutshell, to ensure brands and businesses can move forward and benefit the most from Malaysia's e-commerce growth, it is crucial to strengthen the foundations of online brand management across e-commerce and marketing with the support of the right innovative solutions in order to capture the large potential of this market.
---
Emmanuelle Chavarot is the CEO of Intrepid Malaysia, an e-commerce enabler offering services across three core business areas: Omni-channel end-to-end e-commerce management, digital marketing, and insights and analytics, all enabled by advanced inhouse technology