This article first appeared in City & Country, The Edge Malaysia Weekly, on October 11, 2021 - October 17, 2021.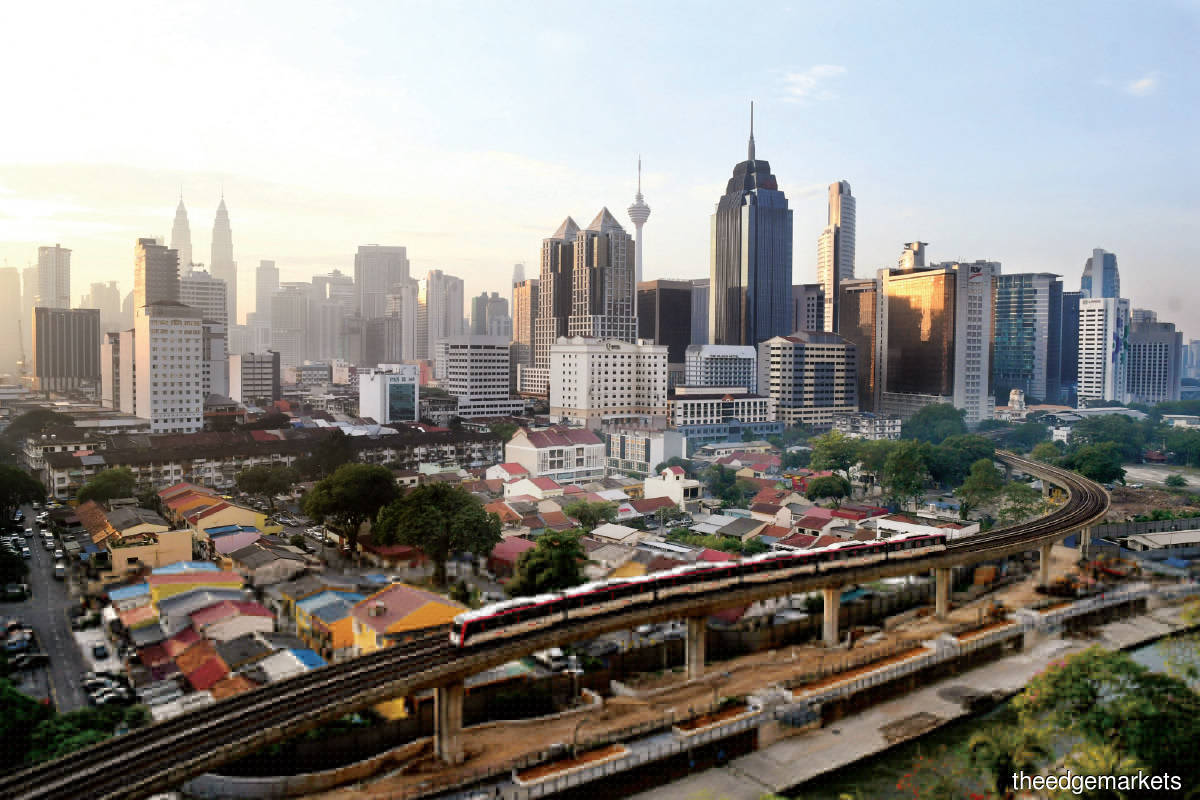 The prolonged Movement Control Order 3.0 continued to stall the country's economy and the subsale market remained very soft during the review quarter, says Savills Malaysia associate director of research and consultancy Lek Chay Tong in presenting The Edge | Savills Klang Valley High-Rise Residential Property Monitor for 2Q2021.
Nonetheless, Lek is hopeful that the situation will improve in the next few quarters, with the prime minister giving his newly appointed Cabinet a 100-day performance target, the acceleration of the Covid-19 vaccination rollout, and hopes that the Delta variant will be brought under controlled.
He notes that individuals, micro entrepreneurs and small and medium enterprises (SMEs) that are impacted by the pandemic are eligible to take advantage of the latest financial aid packages announced by the government. These include Pemerkasa Plus, which is worth RM40 billion and was introduced during MCO 3.0, followed by Pemulih, which was announced on June 28. "Applicants can either choose a six-month moratorium of monthly instalments or a 50% reduction in monthly instalments for six months commencing July 2021. This is applicable for mortgage loans, personal loans, ASB (Amanah Saham Bumiputera) loans, education loans, hire purchase loans and credit cards for individual customers, as well as SME term loans and business hire purchase loans for SME customers. This measure is an extension of the moratorium that was introduced in the earlier Pemerkasa Plus aid package."
Prior to the June lockdown, primary market sales during the second quarter was extremely encouraging, Lek says. "Developers reported improved sales, especially for affordably priced residential projects in KL and Selangor."
He attributed the buying frenzy to the Home Ownership Campaign (HOC), which was supposed to end on May 31. The campaign has been extended until Dec 31 this year to assist homebuyers in finding reasonable offers and developers in clearing their inventory. "Additionally, the current low interest rates, coupled with several measures rolled out by the government, have helped to stimulate the primary property market. Other factors include the exemption of stamp duty on instruments of sale, as well as loan funding caps of more than 70%, which would primarily favour first-time homebuyers.
"The total stamp duty exemption on memorandum of transfers and loan agreements applies to first homes priced below RM500,000, for agreements signed between January 2021 and December 2025, as part of Budget 2021's extension of incentives for the property industry," he adds.
In terms of the secondary property market, activity in KLCC, Bangsar and Mont'Kiara in Kuala Lumpur during the review period remained slow with minimal movement of capital values based on the 2-bedroom high-rise residential properties sampled.
"The secondary market remained sluggish in general but there was no dramatic price decline reported," Lek says. Asking prices in Mont'Kiara, Bangsar and KLCC experienced a quarter-on-quarter (q-o-q) drop of -4%, -3.6% and -2% respectively, he notes.
Some of the newer projects in these areas are Residensi 38 Bangsar and Bangsar Hill Park in Bangsar, and Allevia Mont'Kiara and Residensi Astrea in Mont'Kiara.
In Selangor, the subsale market continued to be inactive, with capital values in Bandar Sunway, Subang Jaya and Petaling Jaya remaining generally constant. However, the asking prices of these samples dropped marginally, in the range of 1% to 2% q-o-q.
Some of the recent projects in these areas are Union Suites in Bandar Sunway, Tropicana Miyu in Seksyen 17, Panorama Residences in Kelana Jaya, The Mate in Damansara Jaya and D'Cosmos Damansara by in Damansara Perdana. "These projects reported a good sales rate prior to the June lockdown thanks to the HOC 2021," Lek says.
Sluggish quarter in KL with lower asking prices
For KLCC, Lek notes that some of the transactions published in this review quarter were transacted in 2020, based on data from the Valuation and Property Services Department (JPPH).
Average capital values of the sampled properties in KLCC remained unchanged q-o-q. On a year-on-year (y-o-y) basis, capital values declined by an average of 2% to RM1,115 psf during the quarter from RM1,136 psf in 2Q2020. The average asking prices of the sampled properties remained unchanged y-o-y. No property launches were observed during the quarter in KLCC.
In Bangsar, the average price of the sampled units was generally stable during the review quarter compared with 2Q2020, remaining unchanged at RM893 psf.
The average asking price, however, declined gradually in 2Q2021 to RM949 psf compared with RM984 psf in 1Q2021. "This indicates a challenging subsale market, [whereby] homeowners and investors were willing to lower their price to attract buyers," says Lek.
According to him, in 2Q2021, the average asking price at Tivoli Villas decreased to RM760 psf from RM770 psf in 1Q2021, while Nadi Bangsar's 2-bedroom units — with built-ups ranging from 900 to 1,000 sq ft — recorded a 1.9% decrease to RM1,260 psf from RM1,285 psf in 1Q2021.
During the review quarter, two new leasehold projects were launched in Bangsar. Residensi 38 Bangsar, slated to be completed by 2Q2024, will have units measuring 580 to 1,442 sq ft, and sell for around RM1,070 psf. Bangsar Hill Park will have units sized from 917 to 1,478 sq ft, with prices ranging from RM845 psf to RM1,000 psf. The project is estimated to be completed in 2025.
In Mont'Kiara, the overall capital value for the units sampled saw a decrease of 6.2% y-o-y to RM588 psf in 2Q2021 from RM626 psf in 2Q2020. Similarly, the average asking price of these residential units also experienced a decrease in 2Q2021, representing a difficult subsale market during the quarter.
"A few secondary market transactions were recorded in Mont'Kiara, which indicates that its secondary market was relatively active and attractive to investors and homebuyers compared with other markets," notes Lek.
Allevia Mont'Kiara — an ongoing project in the area — offers units with built-ups of 1,700 to 2,600 sq ft,  and prices of between RM800 psf and RM900 psf. The project is scheduled to be completed in 2025.
Residensi Astrea is another project under construction in Mont'Kiara and offers units with built-ups ranging from 1,364 to 1,859 sq ft, with prices from RM850 psf. Completion is due next year.
An inactive quarter for Selangor
In Bandar Sunway, the subsale market remained inactive during 1H2021 and the average capital value of the sampled units dropped marginally by 1.7% y-o-y during 2Q2021. Asking prices were observed to have dropped accordingly by 4.5% y-o-y, narrowing the price gap between buyers and sellers' expectations, Lek observes.
The subsale market in Subang Jaya continued to be inactive in 1H2021 and average capital values of the sampled properties remained unchanged. During the review quarter, the average asking price of the sampled units dropped 3.1% y-o-y and 2.1% q-o-q respectively.
Likewise, Petaling Jaya also saw an inactive subsale market. The average capital value of the sampled properties was generally stable in 2Q2021 compared with the previous quarter. 
However, the average asking price of these units dropped 3.5% y-o-y and 0.8% q-o-q.  According to Lek, some of the asking prices were below the last transacted price.