This article first appeared in The Edge Malaysia Weekly, on August 9, 2021 - August 15, 2021.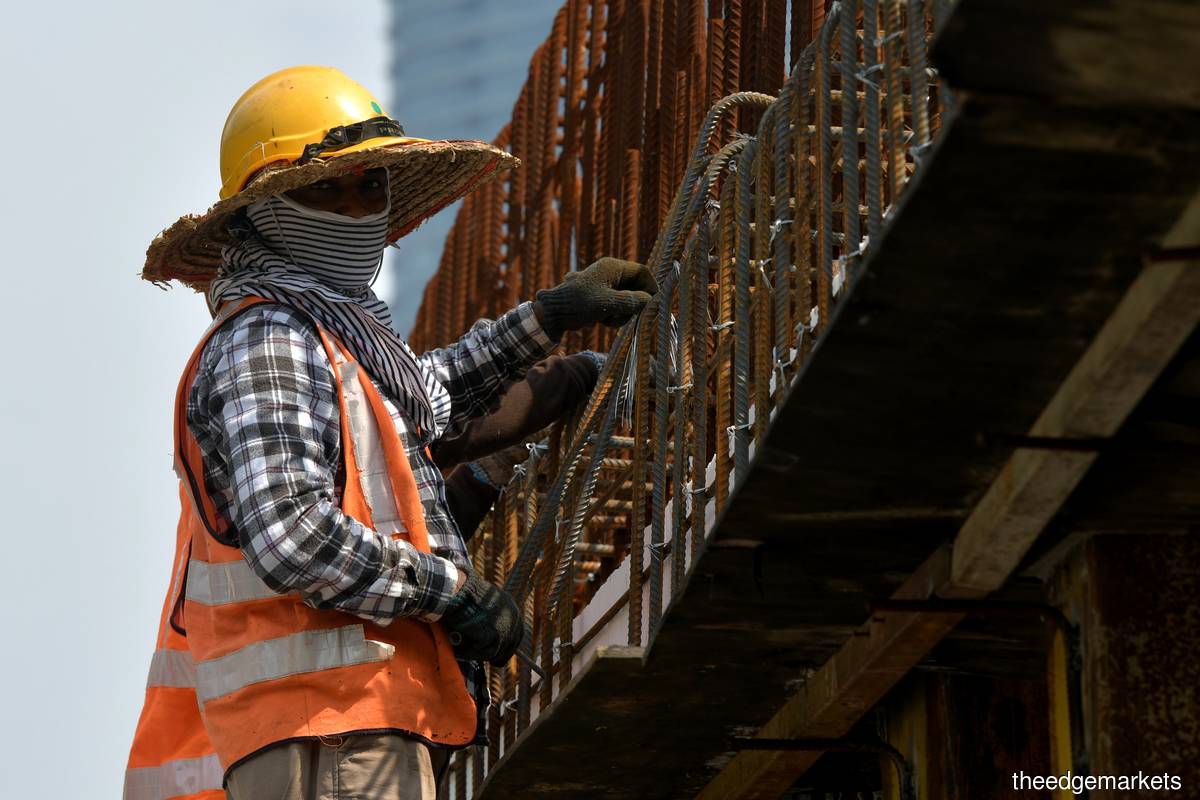 ALMOST everyone agrees that migrant workers, whether legal or otherwise, must be vaccinated, the same as all Malaysian adults. Indeed, this is the only rational conclusion — unless a large majority of the population is vaccinated, mitigating the Covid-19 outbreak through herd immunity will be difficult.
It has been proven that those who are vaccinated are far less likely to be infected and also less likely to transmit the virus to others. The probability of fully vaccinated people falling severely ill and requiring hospitalisation is very, very low, even if they do get infected. A case in point: According to a US Centers for Disease and Control Prevention analysis of breakthrough cases (as at July 26), only 0.004% of fully vaccinated people had a breakthrough case that led to hospitalisation while 0.001% led to death.
Therefore, vaccinating undocumented or illegal migrants is NOT only for their benefit, but for all of us. In fact, we may not be able to stop this pandemic (especially if mutations continue to create more infectious variants over time) UNLESS these migrants are also inoculated — especially since we do not know their numbers or where they live within our communities (see table).
Assuming we need to inoculate at least 80% of the population to achieve herd immunity, that means we need to inject 28.5 million arms. However, even if we vaccinate every single Malaysian and legal non-Malaysian aged 12 years and above, they will only total a little over 26.6 million, well short of the required 80% target. The caveat to the above is that we do not know the exact number of illegal migrants in the country, though from all indications, it is sizeable. Based on our back-of-the envelope calculations, it is quite clear that they must also be vaccinated.
So, the real question ought to be how we should vaccinate them. What has been articulated so far is that they will show up for vaccination if they are given amnesty, and that they should only be given the single-shot vaccines — for example, that from Johnson & Johnson — since they cannot really be traced for the second shot. This makes sense. But will that be sufficient to get the majority of them to show up?
We suspect not. Besides the trust deficit, many are likely young and may already have been infected with no severe effects. Hence, the fear and risk-reward is clearly not to their advantage. Here are our suggestions for what can be done to motivate them further.
Follow our Covid-19 vaccination tracker to see where we are in the race to herd immunity.
a. Grant amnesty and legalise all those who come forward to register — as a legal migrant worker with a three-year contract — and get vaccinated. Contact details must be provided, including registration on the MySejahtera app for future contact tracing.
b. During the amnesty period, whereby the undocumented will be registered and vaccinated at designated centres, the police and immigration authorities must not be allowed to make any arrest based on their illegal status.
c. After the expiry of the amnesty period, all undocumented migrants and their employers must be severely dealt with. Convicted employers of illegal migrants must serve a minimum jail time.
d. Illegal migrants are a national issue. We can pretend that they do not exist or ignore their existence, or we can confront the facts and make rational decisions, forced by the pandemic and the need to vaccinate all residents.