This article first appeared in Enterprise, The Edge Malaysia Weekly, on July 24, 2017 - July 30, 2017.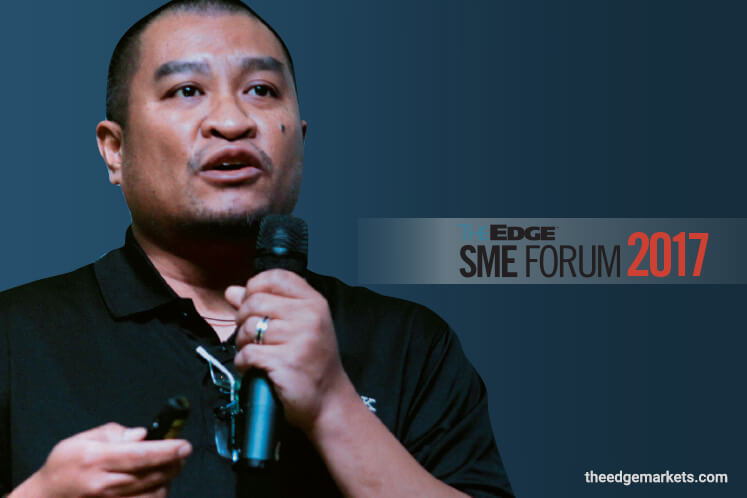 We live in a new data-driven reality and companies will have to familiarise themselves with the new normal and figure out how to make decisions, identify opportunities and leverage their data.
IBM Malaysia's director of government and regulatory affairs Hasnul Nadzrin Shah Abdul Halim says the key characteristics of the Fourth Industrial Revolution are the cyberphysical systems. "Intelligence exists within the machines themselves. These machines are connected, which means they are aware of what is happening around them, not only within the physical locality but also on a global level. They are able to react to the production supply chain and the global market."
Basically, there is too much data out there for a human to process. "If you were operating in a manufacturing facility in the 1970s, you would be dealing with 20 parameters. Today, you have to deal with about 2,000 parameters in trying to make decisions. It is not humanly possible to go through all that data," says Hasnul. He was speaking at The Edge SME Forum 2017 on IBM Watson @ Work: The transformative power of AI.
So, how does a business get on top of all the data? This is where augmented or artificial intelligence (AI) comes in. Hasnul says the strength of AI is that one gets an additional brain to help in the decision-making as well as mine and find patterns in what is happening.
"You look at what occurs within a particular ecosystem and work out the patterns. The danger about correlation is that it sometimes does not work very well. You may find inherent flaws depending on the data sets that you bring in. That is where big data comes in," he says.
This is what IBM's Watson is all about. "Watson understands big data — structured and unstructured data sets. In the past, an augmented intelligence system would look at, say, an Excel sheet and generate insights. With Watson, that is only one component of how the data is sourced," says Hasnul.
A company can make better decisions when it has more input. "A system reasons based on the amount of data it has," he says.
Watson does not provide instant results, says Hasnul. "It has to learn. An AI system that says it can solve a problem straightaway is not one that works very well when it has to deal with real-world problems."
With Watson, you need to bring in subject-matter experts to "teach" it and provide the system with input. "One of the key moonshots that IBM has been looking into is the challenge of trying to cure cancer. A lot of work has been done in collaboration with many entities out there, looking at research papers, opinions, diagnoses and treatments that have been given by oncologists around the world to try and pinpoint the key actions that can be taken to solve the challenge of cancer," says Hasnul.
A moonshot, by the way, is an ambitious, exploratory and groundbreaking project undertaken without any expectation of near-term profitability.
IBM had to teach the system to understand the context, language and subject-matter expertise in this domain. "As a whole, Watson is a cognitive computing system. It is an augmented intelligence system that extends your capability to make better decisions," says Hasnul.
Where is Watson being used? "One of the key aircraft manufacturers in the world utilises the system to predict the stability of its engines. The company actually has a higher percentage of accuracy in terms of predicting events that may happen to those engines. It has been able to extrapolate this information and save US$63 million in maintenance costs because it knows what, when and how to replace the parts and is able to do so in a much more efficient manner," he says.
Hasnul says when IBM began its AI journey, it "did not know what it did not know". It had a general idea that AI could help increase productivity, but not how it was going to do that exactly. "That was the journey we undertook with our clients and it was a very painful process. For them, because they had to admit that there were gaps in how they ran their business. And for us, because we had to admit that we were still learning about our client's business even though we are a 105-year-old company."