This article first appeared in Digital Edge, The Edge Malaysia Weekly, on May 23, 2022 - May 29, 2022.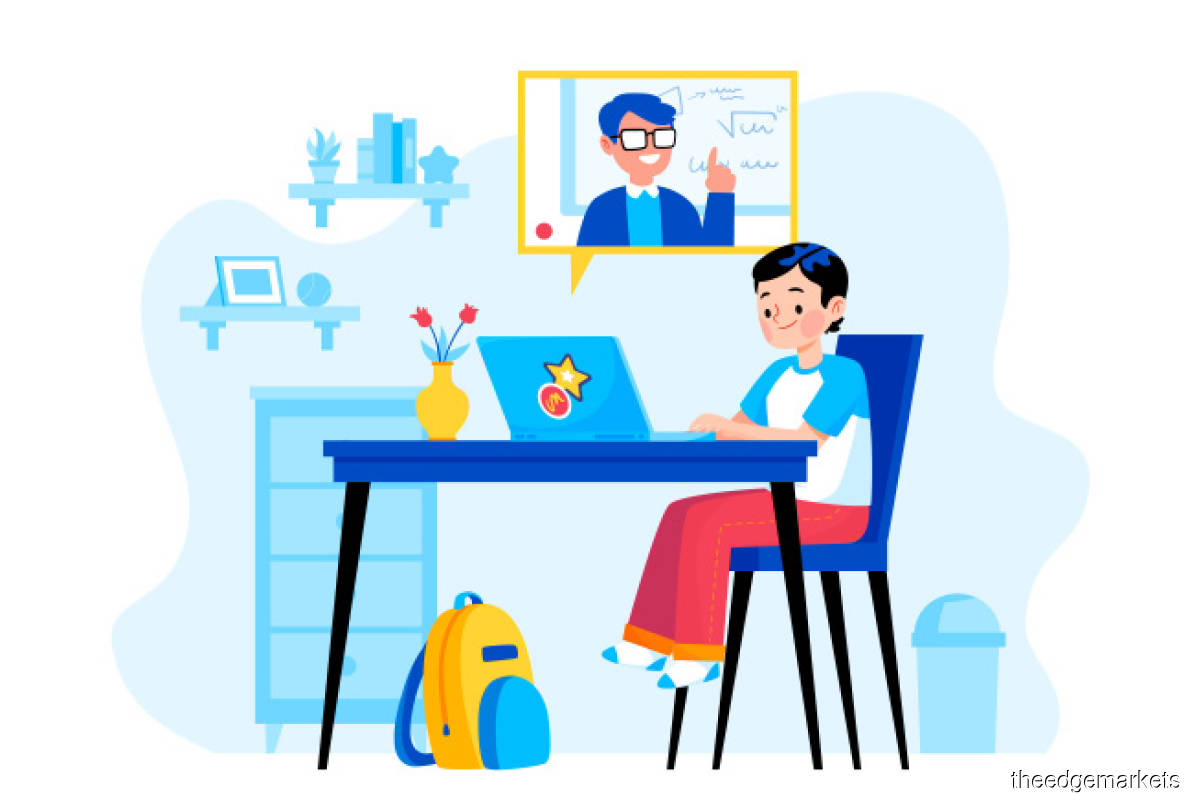 When a parent asked Nuha Ghouse if she could tutor her son, who was studying at an international boarding school across the Causeway, it struck the then mathematics tutor how inefficient it was to use video conferencing tools to conduct online classes.
Nuha, founder and CEO of Tutopiya, an education technology platform, made do with platforms like Skype to project handwritten formulas to help the student solve mathematical problems.
"It was certainly better than nothing, but I was juggling my personal computer, my mobile phone and my papers to walk the student through sums. And I thought, you know, there has to be a better way to do this," she says.
"This was in 2018, when online learning wasn't as prevalent as it is now. But it got me thinking and I started researching, and then I realised there were very limited options for teaching online, effectively and efficiently, at the time."
The mathematics graduate from Imperial College London then started working on setting up Tutopiya, which works with a network of experienced tutors to bring online tuition to students at home. The platform specialises in teaching international school students from grades 1 to 12 in the British curriculum such as the International General Certificate of Secondary Education (IGCSE) and A levels by offered by the Cambridge and Pearson Edexcel examination boards, as well as the International Baccalaureate (IB) education programme.
"I was already teaching students from international schools in Singapore, and they would have to travel long distances to my home. Even in a small country like Singapore, when you take public transport, it takes 30 minutes to an hour for students to get to my house. I saw definite advantages in teaching them online," says Nuha.
The plan worked and she started getting more enrolments, prompting her to get more tutors on board and develop a web-based platform and mobile app to personalise her services.
When the Covid-19 pandemic struck, the team had to scale even faster to be able to adapt to the needs of students who were confined to learning at home and expand their offering to students doing international education programmes in Malaysia. "Our in-house development team had to work fast to build our learning management system (LMS), like advanced booking, chat features, live lessons and dashboard for progress tracking," she says.
"All these provided parents with complete visibility of their child's learning. We even had lessons recorded for playback for students' revision and parental monitoring."
Apart from providing students with access to a good quality online learning experience, Tutopiya also serves as a training and resources platform for its tutors, who undergo a rigorous screening process before they can take on classes. The platform is also packed with teaching resources and tutors are given training on the latest international curriculum and online learning techniques.
Now, Tutopiya is working on a proprietary technology to include machine learning (ML) and artificial intelligence (AI) capabilities.
"After each lesson, we collect various data about how the child performed during the lesson and we use this data to provide the parents with more visibility. We are working on using the information at hand to include ML and AI," says Nuha.
Apart from mathematics, the platform also offers tuition programmes for science and languages such as English.