This article first appeared in Enterprise, The Edge Malaysia Weekly, on February 11, 2019 - February 17, 2019.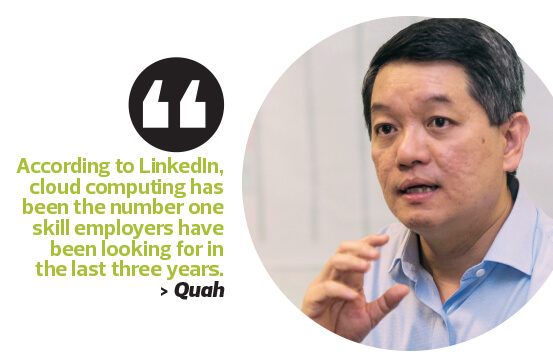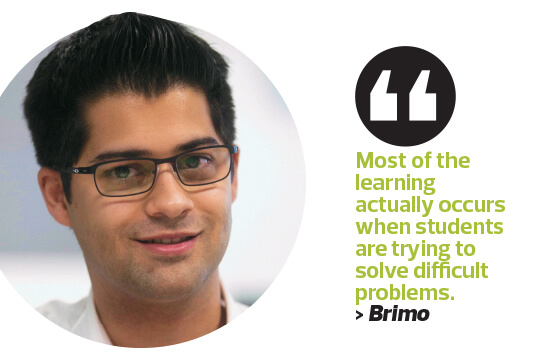 Cloud computing company Amazon Web Services (AWS) has teamed up with Australian education technology company OpenLearning to launch a free introductory massive open online course (MOOC) in cloud computing.
A MOOC, a recent development in distance education, is an online course aimed at large-scale interactive participation and open access via the web. In addition to traditional course materials such as videos, reading materials and problem sets, MOOCs provide interactive user forums that help build a community for students, professors and teaching assistants.
AWS says in its media release on the collaboration that the course facilitates learning within a familiar social media workflow. It allows learners to be part of an active online community for co-creation of knowledge in real time, direct from their devices. Upon completion of the course, participants will receive a certificate and have the chance to survey cloud computing career opportunities through the AWS Educate Job Board.
Vincent Quah, AWS Asia-Pacific regional head for education, research, healthcare and not-for-profit public sector, tells Enterprise that companies are looking to hire people with experience in cloud computing. "According to LinkedIn, cloud computing has been the number one skill employers have been looking for in the last three years. Companies are willing to pay top dollar for those with certified cloud computing skills, but they just cannot find them."
He adds that global research and advisory firm Gartner Inc has predicted the growth of investment in cloud services, from US$111 billion to US$216 billion between 2016 and 2020. "We are already more than halfway there. So, a lot more investment, a lot more projects coming online, a lot more people needed."
To address this skills gap, AWS came up with a global programme called AWS Educate in 2015.It provided the content online for universities to adopt and use.
"AWS provides our content inside this programme, but we also work with the top 10 computer science schools in the world to provide their content for this programme," says Quah.
It is not enough to provide the content, though. AWS wants to tie this to actual jobs. "We want to tie this to jobs and we have what we call learning pathways. As you finish each learning pathway, you are given micro-credentials, which you can use in your digital portfolio and tell your employer that you have secured this particular micro-credential," he says.
Quah says AWS works with its partners and customers to post jobs and internships in the programme. "Each learning pathway is tagged with specific labels and metadata, so the jobs that match the metadata will be exposed to the students and give them an idea of the possible job opportunities."
He adds that after students have completed the basic cloud computing course, they can specialise. Some key areas are application development, web development and cybersecurity. They could look at becoming data scientists, data integration specialists or machine learning specialists. "We have created 12 learning pathways for students and that is what the programme is all about."
OpenLearning is a six-year-old Australian education technology company that expanded to Malaysia about four years ago. Founder and CEO Adam Brimo says its main goal was to increase access to quality education. It also seeks to redefine what is possible with online learning.
"The real challenge we see is that most online education is still very passive — you just sit there and watch a video, then do a quiz and see if you remember what you watched on the video. But that is not actually how you learn any real skill, right? You cannot become a great tennis player by watching Wimbledon and that kind of stuff. You actually have to be there and doing it," he says.
Brimo says OpenLearning focuses on providing a platform that enables education providers and companies to build courses that are more project and activity-based and have a stronger sense of community, collaboration and social interaction. "Most people think of university as having lectures, labs, exams and other things. But most of the learning actually occurs when students are trying to solve difficult problems together, when they are working on case studies together or designing a piece of software. That is when students are learning and solving those problems.
"So, OpenLearning provides a platform for anyone to do that online. You can collaborate with other people either on a small scale or a very large scale. And the very large scale are online courses called MOOCs."
When OpenLearning came to Malaysia four years ago, it worked with Taylor's University to create the first MOOC in the country. "Since then, all of the public universities, polytechnics and about a dozen private universities have been using OpenLearning for a combination of MOOCs, blended learning and online degree programmes," says Brimo.
In fact, 700,000 people uses OpenLearning's platform in one way or another, he points out.
OpenLearning provides the technology and platform but, as Brimo points out, that is not enough. "There is another part to what we do, which is the learning philosophy or learning design. We have a team in Kuala Lumpur and Australia called Learning Services, which actually reviews the content from the university or education provider and designs projects and activities, as well as the online graphics, multimedia and projects," he says.
"If you are just thinking of collaboration, people can collaborate on Facebook, right? But in education, you need to have activities, projects and discussions to develop that community of practice."
Brimo says the company noticed a big gap in education in cloud computing. "Cloud computing combines a lot of different elements in software engineering. But really what is happening now is that rather than someone coming along and saying, 'I am a software engineer and I can do everything', people are specialising. And what they are specialising in with cloud computing is understanding how to build and use tools that create really large-scale websites and software.
"In the past, if you were building a piece of software, it would run on your computer. But now, the same piece of software actually has to support millions of people at the same time. Cloud computing makes that possible."
OpenLearning shopped around for content and decided to collaborate with AWS Educate. "It has a lot of materials and lesson plans [on cloud computing], which universities were already using for their face-to-face classes. What we wanted to do was create a really engaging project-based online course that anyone around the world could do for free," says Brimo.
Quah chips in, "AWS is a technology company. We develop services that our customers want to use. We are not an education or learning company, OpenLearning is. So, it understands how learning takes place and how to develop content that is engaging."
Brimo continues, "One way to think of it is pure learning. So, in the traditional classroom or lecture, or even on YouTube, you are trying to learn from the lecture — the sage on the stage, as they call it. And everyone is watching that person, taking notes and trying to remember, trying to make the material sink in.
"Now, in a MOOC, you have a bit of that, but not too much. Usually, the videos are there to inspire and motivate. The real learning occurs when you have a lot of different students from many backgrounds and they are all doing different activities."
One activity is for students to look around their workplace or university and note all the technology-enabled things they see, he says. For instance, motion-sensing lights on the ceiling or a thumbprint identifier. "And then, they could think, 'Okay, what is the technology behind that? Who made that product? Is that company hiring and what type of people are they hiring?'
"So, they can actually do all this analysis on everyday things and share their findings with the community. So a student from Johor may say, 'Oh, I found out that the thumbprint reader is made by a company in Johor. And then a student in Penang may say, 'Yes, but it buys the semiconductor from this factory in Penang.'
"So, the students can actually share all this information with each other and through that, they build a larger body of knowledge than they could get just by listening to one person."
Brimo says with this style of education, there is no need to load students with a large amount of unnecessary information. "In a traditional class, and even before we had access to the internet, a lot of learning was done in a sort of just-in-case approach. So, you give the students tons of information just in case they need it one day.
"These days, students are given a challenge or problem and they have to go and find the information. That is kind of the inference we take. Start with the interesting problem."
Quah points out that many organisations have been using cloud computing to transform themselves, even to transform the business model of their particular industry. "Think of Netflix, which changed the business model of delivering content personally to you. Remember when we used to go to the shop to rent videos? That is the power of the cloud — because of its agility and the fact that it can scale to the point where you do not even need to plan for capacity.
"That sort of takes away the constraints of your business. And if you really want to think very differently about your business and create something really innovative, you sometimes have to remove all these constraints and think big."