This article first appeared in Personal Wealth, The Edge Malaysia Weekly, on April 20, 2020 - April 26, 2020.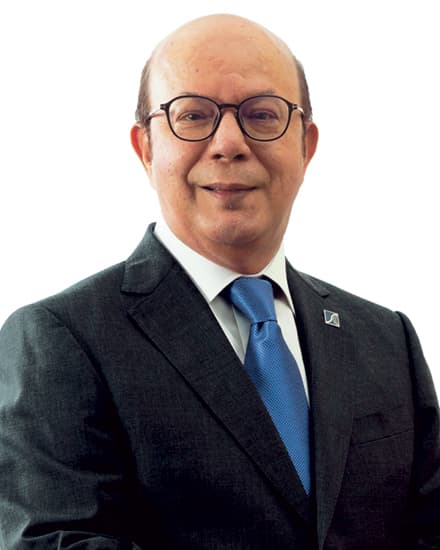 At this critical juncture, all market stakeholders — including regulators and industry players — have a role to play in preserving trust and confidence. > Syed Zaid
More fund managers around the world are embracing environmental, social and governance (ESG) or socially responsible investing (SRI) principles. Local fund managers should also follow this trend, observes Datuk Syed Zaid Albar, executive chairman of the Securities Commission Malaysia (SC).
"Fund managers are among those at the forefront of driving transformation and progress in markets locally and globally. They make critical decisions on which stocks to invest in and therefore can demand good corporate behaviour as a criterion for investment," he says in his congratulatory message to the winners of the Refinitiv Lipper Fund Awards 2020.
"Our local fund managers must apply the same standards and thinking. They must demand best corporate behaviour as an important criteria for investments, above and beyond the quest for profits. Hence, fund managers must always remain agile and resilient to ensure that they continue to serve investor needs while balancing short-term objectives and long-term goals."
The fund management industry continues to be a key pillar in providing savings intermediation and market liquidity in the Malaysian capital market. According to Syed Zaid, the industry's total assets under management rose to RM823 billion at end-2019 from RM744 billion in the previous year. Unit trusts, which are the largest component of the industry, saw an increase of 13% to their total net asset value of RM482 billion last year from RM426 billion in 2018.
In the light of the lower yield and more volatile market environment, there have been more income-themed multi-asset funds launched to satisfy investor demand for regular dividend payouts, he says. "In 2019, we witnessed 26 launches of income unit trust funds of various types, including fixed income, bonds, sukuk and debentures."
Another growth area was the exchange-traded fund (ETF) market. "The SC facilitated the introduction of an array of ETFs last year, aimed at promoting competitive growth and facilitating product innovation by providing new investment opportunities and exposure to investors with varying risk appetites," says Syed Zaid.
Last year, two pairs of leveraged and inverse ETFs were listed on the Main Market of Bursa Malaysia while another two were listed earlier this year. "These ETFs have paved the way for a more cost-effective and transparent channel for investors to access the futures market. They allow investors to express their market views and provide alternative strategies for more effective portfolio management," he says.
This year, fund managers and investors are faced with an unprecedented situation brought on by the Covid-19 pandemic, which has impacted the global economy and disrupted supply chains. It has also affected capital markets and investor sentiment, says Syed Zaid.
"In fact, the only thing we cannot say to any degree of certainty is the extent to which the pandemic will affect us and for how long. In these challenging times, we recognise that investor confidence and sentiment are paramount. At this critical juncture, all market stakeholders — including regulators and industry players — have a role to play in preserving trust and confidence," he adds.
"Investors should continue to focus on their objectives, time horizon and personal risk tolerance. They should not stray too far from their long-term financial objectives and they should consider emerging themes such as SRI.
"We expect fund management companies to be well prepared and have effective internal control measures across their operations. They should also have a robust liquidity risk management framework and ensure sufficient liquidity to meet redemption needs in an orderly manner as well as ensure fair treatment of all investors."
Over the past few months, the SC has announced several measures to mitigate potential risks resulting from the increased volatility and global uncertainties and to alleviate the cost burden of capital market participants. These include the suspension of short-selling until April 30 as well as a waiver of SC annual licensing fees for the year and listing-related fees for some companies for 12 months from Feb 27.