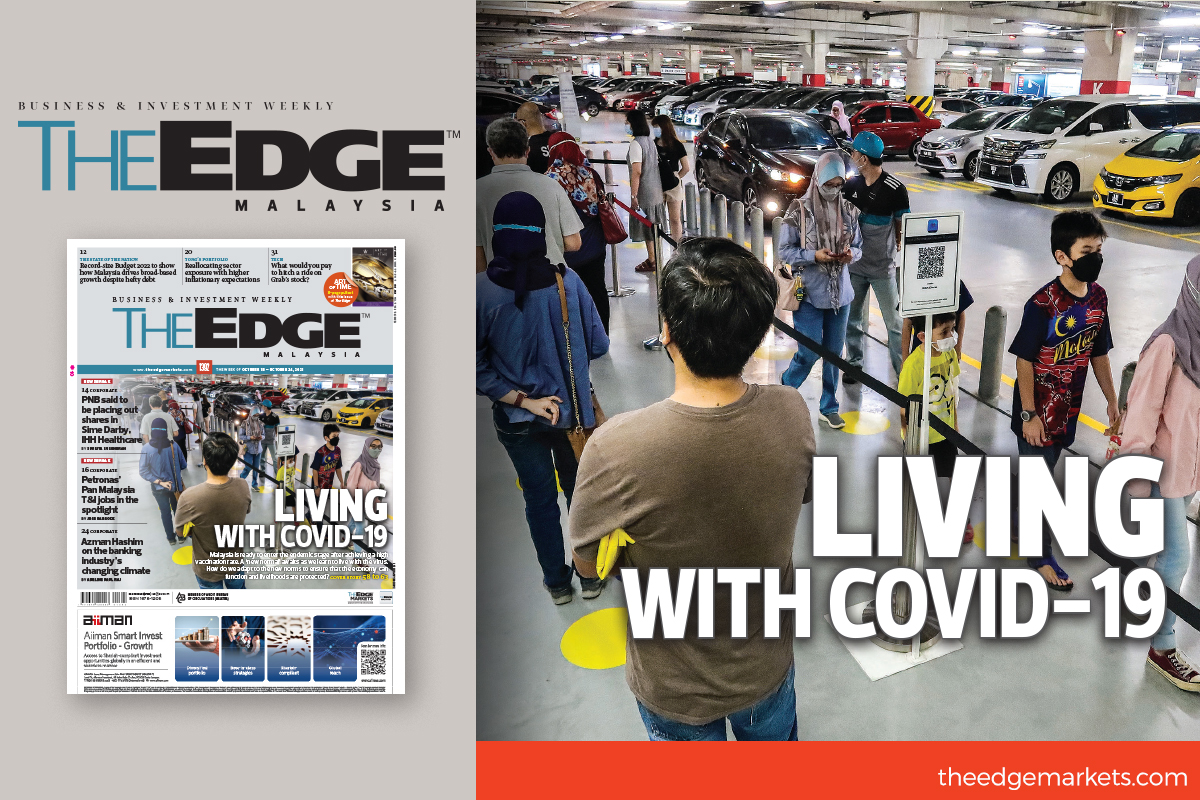 KUALA LUMPUR (Oct 16): After battling with Covid-19 for more than 19 months, Malaysia is set to move to an endemic stage from a pandemic, although the exact date has yet to be announced. 
What is certain is that we will have to live with Covid-19 for a longer period of time.
Returning to normalcy is a must as we cannot afford to impose another lockdown on the economy. This is to protect the people's livelihoods, which have been destroyed by the coronavirus.
Due to the spread of the highly infectious variants, healthcare experts said a zero-Covid strategy is not viable and will have a damaging impact on the country. 
Fortunately, the country now has more tools to safely manage the risks of Covid-19 collectively and as individuals, according to medical doctor and health systems specialist Dr Yap Wei Aun.
"It is time now for us to reap the benefits of our sacrifices and technological progress — vaccines and rapid diagnostics," he said.
As the country progresses to the endemic stage, Datuk Dr Adeeba Kamarulzaman, a professor of medicine and infectious diseases at the University of Malaya, hopes that the impact of Covid-19 will be less severe and more manageable.
In the latest issue of The Edge, we also spoke to captains of industry to learn about their preparation and expected challenges in the endemic phase. 
For one, Datuk Michael Kang Hua Keong, the president of the SME Association of Malaysia, shared that cash flow, manpower shortages and complicated standard operating procedures are the top concerns raised by its members.
Meanwhile, Datuk Dr Anas Alam Faizli, the chief executive officer of ProtectHealth Corporation Sdn Bhd, a not-for-profit company set up under the ambit of the Ministry of Health, said the time has come for people to be responsible in managing their own health.
"To me, individual health is not just the responsibility of the government but also the individual. It's a collective responsibility. The government can only provide so much. If everybody is healthy, the country will be more productive and we can help improve our economy," he said.
We also took a look at the evolution of work-from-home arrangements, as well as the economic costs of mental health issues heightened by Covid-19.
Get the full story in the Oct 18 issue of The Edge Malaysia.