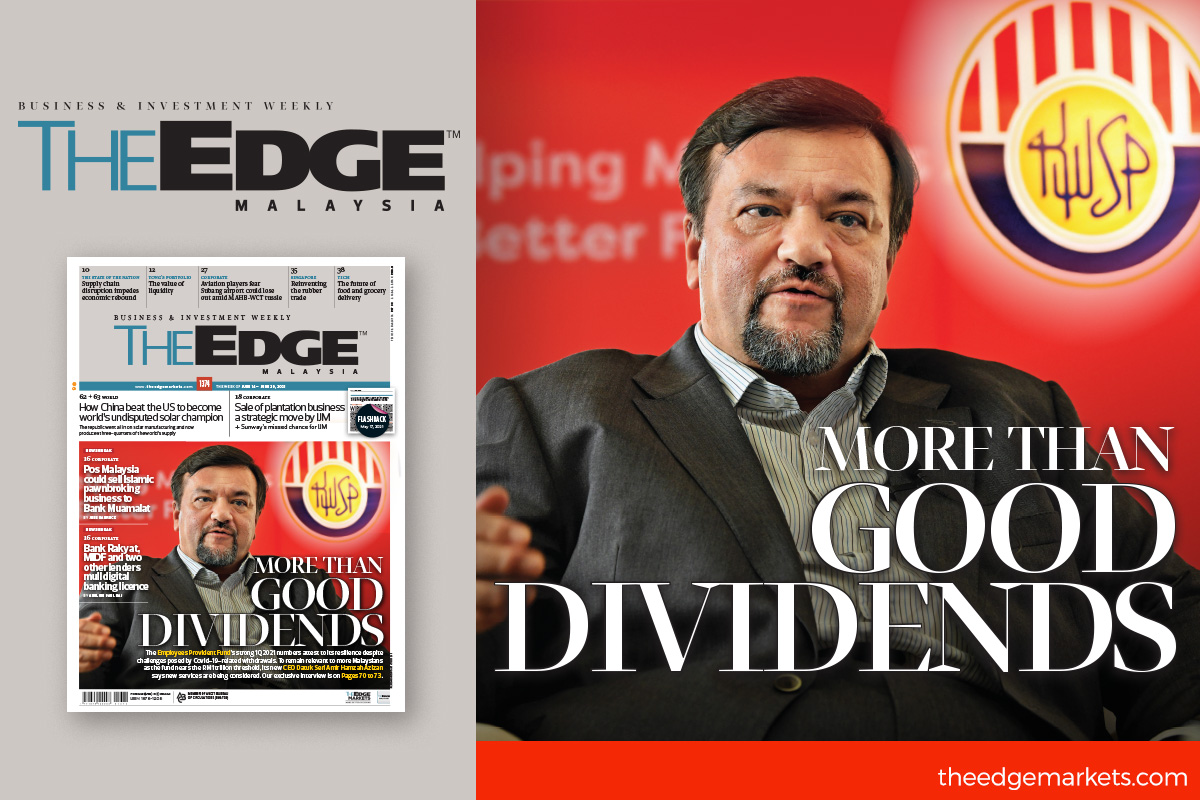 KUALA LUMPUR (June 12): The Employees Provident Fund (EPF)'s strong showing for the first quarter of 2021 (1Q21) attests to the fund's resilience despite challenges posed by Covid-19-related withdrawals.
On June 8, the EPF said gross investment income came in at RM19.29 billion — its highest in at least 16 quarters, helped by strong income from investments abroad.
Its net investment income of RM19.24 billion for 1Q21 was 2.5 times the RM7.5 billion net investment income recorded in 1Q20 owing to smaller write-downs.
To remain relevant to more Malaysians as it nears the RM1 trillion threshold, however, its new chief executive officer (CEO) Datuk Seri Amir Hamzah Azizan says new services are being mulled.
In his first interview as the CEO of the country's largest provident fund, Amir — a former CEO of Tenaga Nasional Bhd (TNB) — told The Edge the EPF is looking for more ways to help its members by harnessing its scale.
To know details of what new services may be introduced in the coming months and what its 1Q21 numbers and Amir say about dividend potential this year, read our cover story this week by picking up a copy of The Edge Malaysia at news stands.