This article first appeared in Forum, The Edge Malaysia Weekly, on July 19, 2021 - July 25, 2021.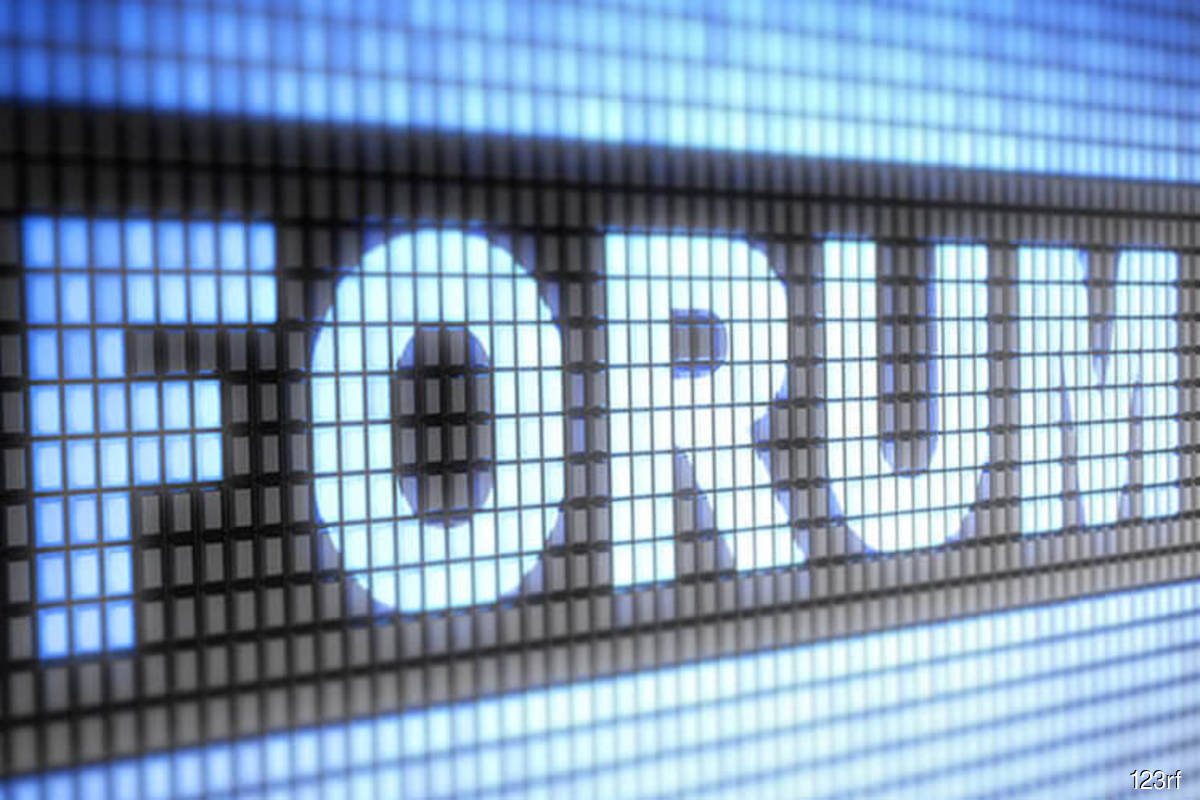 "Thinking something does not make it true. Wanting something does not make it real. Work will make it a reality." — Michelle Hodkin, New York Times best-selling author (1982-present)
This is for all you small business owners out there who are being challenged by the government and their fickle policies. Fickle, you ask? Yes, fickle — the Malaysian government and its global counterparts do not know when the present social and economic situation will improve, or whether they will continue to falter. And they tinker — they push a button there, pull a lever here — with steps they think will contain the pandemic, with presumed economic growth packages, with human lives and lifestyles.
Perhaps we should go back to basics.
When I was playing club level tennis quite some time ago, I appointed a coach to help me up my game. Zainuddin was good, and with his help, I won many matches. There were times when I lost too, games that I should have won easily, and during those times, he kept repeating this mantra, "Eyes on the ball, Zakie" over and over.
It was simple, bare-boned advice. When you seem to be losing the plot, the best tack is go back to basics, and in tennis, keeping your eyes on the fuzzy yellow ball is the most basic thing you can do. The rest will follow.
The pundits in our investment houses have been constantly reviewing our economic growth rate in tandem with the continuing rise of the Covid-19 pandemic, and their latest estimates suggest a southward decline. Things do not look good. So, read on.
For entrepreneurs and small business owners, imagine this: Your sales are down. Your operating costs haven't improved. Your cash flow has slowed down to a trickle. The banks won't give you another loan. Of course, you blame the virus and the collapsing economy. Everyone's suffering, so no wonder your business is in trouble. Right?
Wrong!
Don't just blame the economy Mr Small Business Owner. Pandemic or no pandemic, if your business is failing and you are flailing, maybe it is your fault.
Sure, all companies take hits in downturns. But if you are struggling, if you cannot turn in a profit no matter how hard you try, if you are slicing your collective salaries or facing foreclosure, maybe it is because you have been doing something wrong all along. Take a good look under the hood and you will see that most of the problems in your business are internal.
But guess what? That's the good news! That means the situation is not beyond your control. It can also be fixed. Just let's go back to basics.
It will not be easy, but you have got to grapple with some hard truths. There is rarely a situation that you cannot fix by rolling up your sleeves and getting to the root of your problem. So, MCO (Movement Control Order) or no MCO, no more excuses.
If you are reading thus far, you probably own a small business or are thinking about starting one. Maybe you are expanding and wondering about your next step. Maybe your company is doing okay, but your competitors are doing better and you are wondering what you could be doing more to increase your sales. Not easy in these trying times.
Or maybe you are like the others who suddenly realise, along with everybody else, that the tide has turned and the ship of easy profits has long sailed. The hidden problems in your business are not so secret anymore. All those tough decisions you have been shoving to the bottom of your "to do" list are finally glaring back at you, waiting to be made.
But before you read on, you have to ask yourself, "Why am I in business? What's my goal?"
Your answer should be, "To make profits." Now, that IS the basic!
Why did you get into business if not to make as much profit as you legally and ethically can? If you just want to be comfortable, I suggest you go find yourself a secure job where you can punch a clock, pick up a paycheck and hope for a great pension.
If you want to contribute to society, please establish a non-profit organisation. But if entrepreneurship is in your blood, why not work for the most that you can get?
The truth is, one of the many reasons people go into business on their own is because they are not happy where they are. Or because they were laid off and have a little stashed away by way of initial capital.
Few say they started a small grocery shop or a hair salon because they wanted to be a millionaire or billionaire. They just thought they could do it better than their bosses did, and they wanted to enjoy life a little more.
But if you do not have the controls and processes in place, you are just going to put more weight onto your shoulders. Far from gaining more control over your life, you lose it and become a slave to the staff and vendors you have to pay to keep the business alive. But there is a solution to this, a way to gain control: put profits first, always!
Making real profits takes unwavering dedication to your business. Ask yourself: "On a scale of 1 to 10, how hard do you work?" I get a lot of 8s and 9s, but I'm always amazed at how few people say 10. I tell them, if they didn't check off 10, they are not working hard enough. That's why they are not making money.
Challenge yourself to do better, even if it means working 24/7. You can go fishing any weekend, but the time to make a profit is always now. Business is not complicated. It all boils down to how hard you work, and how smart you work, in good times and in bad. Do more. Get more. And be ruthless in your quest to make money.
I know it is rough out there. According to the latest numbers, more than 300,000 businesses are expected to fold this year alone. We may well be in the midst of the worst pandemic (and recession) any of us will live through, and no one knows how long it will last or how much harder it will hit.
It is a lousy picture, but one of the biggest dangers of an economic downturn is the excuse it gives small business leaders to lie down and do nothing. You can say to yourself, "Everybody else is struggling so I might as well go home at five and get nine holes of golf before dinner."
Or you can ask yourself, "Do I really want to commiserate with all the other losers on the ninth hole … or do I want to make a profit?"
Start with the basics. No one should know your financials better than you. Your balance sheet is something that is within your control. YOU are the best judge of how to handle your money, if you know the right things to do. And the first thing you should do is to take stock of the profits coming in, and the cash flowing out. Know where you stand.
You should not be satisfied. There's always some way to make things better. It is that little extra that makes a difference between just another struggling business and a resounding success. Failure is not an option. Commit to doing whatever it takes. Decide how much profit you want to make. Focus on it. Don't wish for it or imagine what it would be like. Force it into reality. Fight for every sale. Learn to love winning.
You must do today what others won't, so you can achieve tomorrow what others can't. Do everything it takes to take care of business and everything will take care of itself. Work harder, faster and smarter than the competition by a factor of 10. Then, and only then, when everyone else is on the golf course grumbling about how much business is down, can you have fingertip control of your business while you are lounging in a five-star hotel in Langkawi.
Success is sweet. But how successful you become is up to you, pandemic or no pandemic. Remember that old cliché, "tough times don't last, tough people do"? Now, let's whack that fuzzy yellow ball over the net!
Love, set and game. So, tennis, anyone?
---
Zakie Shariff is executive chairman of Kiarafics Sdn Bhd, a strategy consulting group. He is also adjunct professor at the Faculty of Industrial Management, Universiti Malaysia Pahang.