This article first appeared in Enterprise, The Edge Malaysia Weekly, on June 12, 2017 - June 18, 2017.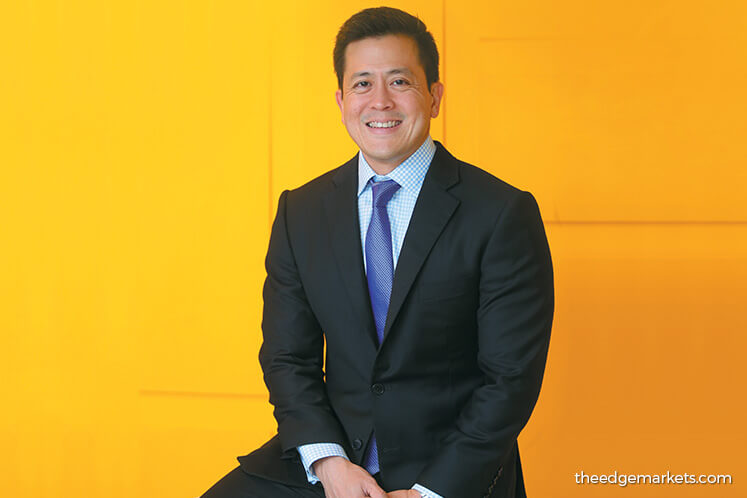 Before the internet and social media transformed feelings and memories into pixels glazed over by fleeting attention spans, the Yong family dedicated themselves to making trinkets that could last a lifetime.
For 132 years, the family has been making tangible emblems of nostalgia that evoke associated memories and feelings so cherished by people. That is the source of the deep pride Royal Selangor International Sdn Bhd, the world's largest pewter manufacturer and retailer, has until today.
The business has survived tumultuous times, including a bitter family feud, due to the agility and grit of the people behind the company, who were able to adapt to the needs of the times, says executive director Yong Yoon Li.
Having proper succession planning and a family charter in place have been pivotal to ensuring the business' longevity, notes Yoon Li, who runs the business with cousin Chen Tien Yue, making them the fourth generation to do so.
"It is a best practice for all family businesses because as the business expands, it gets more complicated. You tend not to get alignment [with so many family members and generations involved in the business]," says Yoon Li.
"The charter basically sets the ground rules and is the constitution for how the family engages with the business. For example, things like who gets to have a physical office and who is allowed to use the resources of the business.
"Some charters even dictate who can inherit the business; ours does not. Some charters say one cannot become romantically involved with the competition; that is like a standard clause. Although the charter can get really convoluted if things are not thought through, it is important to understand that it sets the ground rules."
It is quite an achievement for the family to maintain the business. According to recent study by PwC, only 12% of family businesses make it to the third generation and just 3% make it to the fourth. The PwC Family Business Survey 2016 — the Malaysian chapter points out that although 69% of local family businesses have members of the next generation working in the company, only 15% have a robust, documented and communicated succession plan.
Yoon Li says his family's charter has gone through at least 30 iterations since it was implemented. It was put in place to ensure that the family business "was not considered a place of occupation for family members".
That is probably the reason why anyone interested in joining the family business is required to have worked outside the scope of the company for at least two years. Yoon Li's father, Poh Kon, established a six-member family council along with the family charter in 2002, with guidelines on how to handle potential disputes.
"I joined the business in 2004, prior to which I was making cars. Then I did my Master of Business Administration. I enjoyed making cars for 10 years, but joining the family business was about preserving a legacy. Chris, my other cousin, was still working for the company. He retired in 2010, so did my brothers and cousins. Since then, they have gone on to other things," says Yoon Li.
He says the goal of a family business is not to assure the family a place of occupation, rather it is to give them a sense of identity and legacy. "For example, the entire board of directors of a company should not be made up of family members. It makes things really difficult and you do not get the alignment you need to run the business."
Apart from the two cousins, the company is run by a team of professional managers. "We rely on the various heads of department to come up with strategies and execution plans," says Yoon Li.
It is this foundation that has kept the family-run entity in business all these years, he adds, stressing that the family business of pewtersmithing is "a sense of identity and a testament of its legacy".
Illustrious legacy
The Royal Selangor story is well known. Established in 1885 by Yong Chin Seong, Yong Wai Seong and Yong Koon — Yoon Li's great-grandfather — the company, then known as Ngeok Foh (which translates to jade peace), has weathered global recessions, the boom and bust of the tin industry and a bitter family feud.
The Yong brothers started out as tinsmiths making everyday items catering for the burgeoning mining community of that time. Gradually, they started a side business crafting pewter to make Chinese ancestral worship items.
In time, Yong Kong veered off and established Malayan Pewter Works. The company — jointly run by Yong Kong's four sons — expanded into making cigarette boxes and tea sets in the 1900s, which got the attention of European clientele.
After World War II, family feuds tore the business apart and the brothers set up rival companies Tiger Pewter, Selangor Pewter and Lion Pewter. Only
Selangor Pewter, which was renamed Royal Selangor in 1992, survived. Following Malayan independence, it began making souvenirs and corporate gifts.
"Selangor Pewter realised that it had a knack for supplying gift items to servicemen who were posted to Malaya. When the country gained independence, we found that there was a bit of a tourist trade, so we sold small take-home items," says Yoon Li.
"We also realised that the people who were buying our stuff were not from Malaysia … they were Europeans, and that was when we saw a market for these things overseas. That was how we started to globalise. We exported to Australia, the US and the UK in 1970. We made things like tankards, hipflasks, tea sets and photo frames."
Now Royal Selangor has more than 40 outlets worldwide, including standalone stores in top retail capitals such as London, Hong Kong, Singapore, Beijing, Melbourne and Sydney. It also exports to more than 20 countries.
Up to the turn of the century, Royal Selangor was perceived to be a very masculine, cold and traditional brand, says Yoon Li. They discovered this upon running a dipstick survey.
It was a combination of things that gave that impression. "Our stores at the time were all black. They were way ahead of their time as they were very modular and classy. So, we consciously made our stores warmer, adding a little more wood, carpeting and colour," he says.
"We called this programme New Attitude. At the time, in 2006, we also built the Visitor Centre and launched new products. We started a few contemporary lines. First, a collaboration with Nick Munro and six months later, we came out with our first personal accessories range, which was basically pendants made with wood and pewter."
Munro is a British designer who has worked with fine tableware makers such as Wedgwood, Spode, The V&A Museum, La Cafetiere, Fired Earth, John Lewis, CHF Industries in the US and Bugatti in Italy.
To diversify from its pewter business, Royal Selangor has dabbled in other segments by acquiring companies with experience in silversmithing. Comyns is one of the companies known for its fine silverware and interpretive works.
Selberan, on the other hand, specialises in crafting 18-carat gold and diamond jewellery. According to Yoon Li, it was one of the first Malaysian companies to design and make European-style jewellery.
Since the transformation, the brand has become more feminine and has had a strong appeal to the younger generation, he says. It has also been easier to get young people to join the company and learn how to be pewter craftsmen.
"It was really tough to retain talent in the early days, not only at the craft level but also the designers, marketers and sales people. When I started in the company, it was really tough to get Malaysians to work with their hands on the shop floor," says Yoon Li.
"But over the last three years, it has become easier. We have been able to get school leavers or people who just want to work with their hands. We have a training school and after they graduate, they stay on longer. The same goes for our silversmiths."
Royal Selangor's training syllabus is a certified vocational programme for school leavers.
The company also dabbled in making merchandise for box office blockbusters such as The Lord of The Rings trilogy and the Star Wars saga. "We did it for fun, but the merchandise generated a lot of interest," says Yoon Li.
"As for The Lord of The Rings movies, it was sheer luck that we got to make the products. We were working with a sculptor in Australia and he had a funky technology to cast pewter, which we were more interested in. But he also had the licence to sell The Lord of the Rings merchandise.
"Peter Jackson then made the movies and our sales went through the roof. We actually started making them in 1996. The movies came out in 2000s."
Following its success with The Lord of The Rings merchandise, Disney approached Royal Selangor to make pewter merchandise for the Star Wars saga. "We built quite a good relationship with Disney in 2002 when we were working on its classic Winnie the Pooh range because we are very big in christening gifts in the UK," says Yoon Li.
Embarking on such innovation breathed new life into the business. He says the challenge is to stay relevant as the company's craft is not one that changes as quickly as fashion trends or is overtaken by nifty tech gadgets.
"When we innovate, the lifecycle of the product is far longer than any fashion statement or tech hype. For example, when we designed an aerating funnel for our Millennium collection, it is still one of our bestsellers after 15 years, so much so that it has been copied by many. That is using an old material and an old way of making a funnel, but making it relevant again. That is our innovation," says Yoon Li.