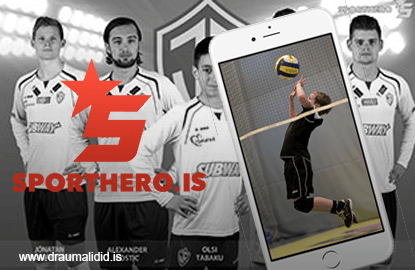 SINGAPORE (May 25): SportsHero on Wednesday announced the launch of Asia's first real-time fantasy sports app and social prediction platform with a US$2.4 million (S$3.3 million) funding led by Australia-based Nevada Iron.
The company said funding will be used to drive expansion across Asia, Europe, South America, and the US, as well as drive partner and user acquisition.
SportsHero also revealed it is looking to accelerate its listing on the Australian Securities Exchange (ASX) by August 2016 via a reverse takeover of Nevada Iron.
The app was developed and launched by MyHero, the same team behind mobile stock market simulation app TradeHero.
"There's a very strong correlation between finance and sports — we saw the opportunity to replicate this success with SportsHero, tapping into the fast growing Asian and global esports markets," says Dinesh Bhatia, CEO and co-founder of SportsHero.
Mobile and gaming market research firm Newzoo estimates the eSports market to be valued at US$463 million in 2016 and will reach US$1.1 billion by 2019. The Asia-Pacific region will account for 44% of the world's overall eSports audience in 2016, it reports.
The SportsHero app allows sports fans to make better predictions on the outcomes of games by harnessing the power of all the other sports fans in its social community with validated prediction results and social sentiment.
Sports included in the app at launch are football and baseball, with tennis, American football, basketball and ice hockey in development. The company says it plans to roll out support for additional sports including golf, table tennis, and badminton, over the next 12 to 18 months.
"The vision is to be the number one social network dedicated to sports in the world," Bhatia adds. "We will do this by helping fans and brands monetize their passion for sports through SportsHero."