This article first appeared in Enterprise, The Edge Malaysia Weekly, on July 9, 2018 - July 15, 2018.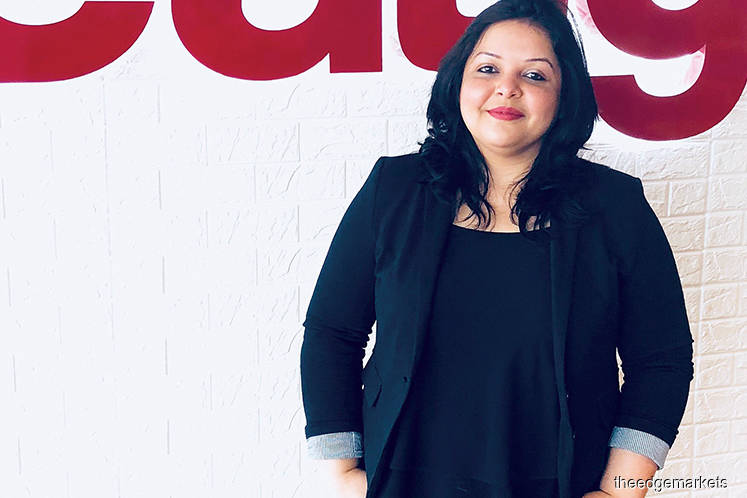 A quick straw poll of what unites Malaysians of all stripes would reveal a simple answer: food. We love it so much, in fact, that we are quite prepared to create an international incident. Malaysians kicked up quite a stink when one of our prized cultural assets — rendang ayam — was panned on popular cooking show MasterChef UK, apparently for not being crispy enough.
Hungry tummies here are being satiated by a very active and lucrative group-buying and discount-hunting industry. It serves the dual purpose of providing discounted prices to consumers while helping restaurateurs fill up seats during non-peak dining hours. And one company — eatigo — has come up with the idea of connecting hungry Malaysians to enterprising restaurants.
Set up in 2013, eatigo launched its operations in Thailand in June 2014 and in Singapore in early 2015. After the markets became profitable, the company successfully closed a series B investment round led by online travel site giant TripAdvisor. This allowed the company to expand into four markets — Malaysia, Hong Kong, India and the Philippines — last year.
"It is an online reservation platform that focuses mainly on yield management for restaurants. We offer time-based discounts of up to 50% across all 500 restaurants we have listed in Malaysia," says eatigo co-founder and CEO Michael Cluzel.
The biggest discounts typically kick in during off-peak hours, which is generally when restaurants struggle to fill seats, he adds. "Every restaurant offers us a minimum of 10% throughout the day and up to 50% during non-peak hours. We will only charge the restaurants for diners that come in via the eatigo app or portal."
Hungry diners are duly making their presence felt. In fact, some 80% of eatigo's traffic to restaurants are during traditionally non-peak hours. "This works especially well for restaurants within a mall as well as independent restaurants where their lunch and post-lunch service tends to be less occupied," says Impy Kapoor, country lead for eatigo Malaysia.  
Typical off-peak hours tend to be from 8am to 10am and from 3pm to 5pm. Kapoor says that on average, restaurants tend to have less than 10% of their capacity filled during these periods.
"But with eatigo, we have tracked an average pick-up in business of about 30%. Also, depending on the kinds of promotional campaigns that we run from time to time, some restaurants could actually see a fivefold increase in business," she adds.
The numbers are certainly impressive, but maintaining them requires close monitoring of the restaurants in its database. Kapoor says that from the outset, eatigo has focused on quality rather than quantity, regardless of the cuisine and price range.
"First of all, the restaurants must commit a minimum of 10% of their seating capacity to eatigo's reservation and discount service. Also, they must undertake to provide at least one 50% discount each day. Finally, the restaurants must have their business listed for the entire duration of its operating hours," she adds.
eatigo's overall concept is not unlike the optimisation models regularly employed by airlines and hotels to maximise off-peak business, says Kapoor. "Like them, we focus on yield management to reach out to different kinds of customers at different times of the day, albeit for the same kind of product."
According to her, roughly 10% of its merchants fall into the hotels and buffet category. "The majority of our restaurants are independent operators while 20% fall into the chain restaurant category," she says.
Kapoor tells Enterprise that some of eatigo's most popular destinations include the restaurants at hotel chains such as Shangri-La, Le Méridien, Hilton and The Westin, as well as Rocku Yakiniku and Fa Ying. "Strangely enough, women are using eatigo's services more than men," she adds.