This article first appeared in The Edge Malaysia Weekly, on May 16, 2022 - May 22, 2022.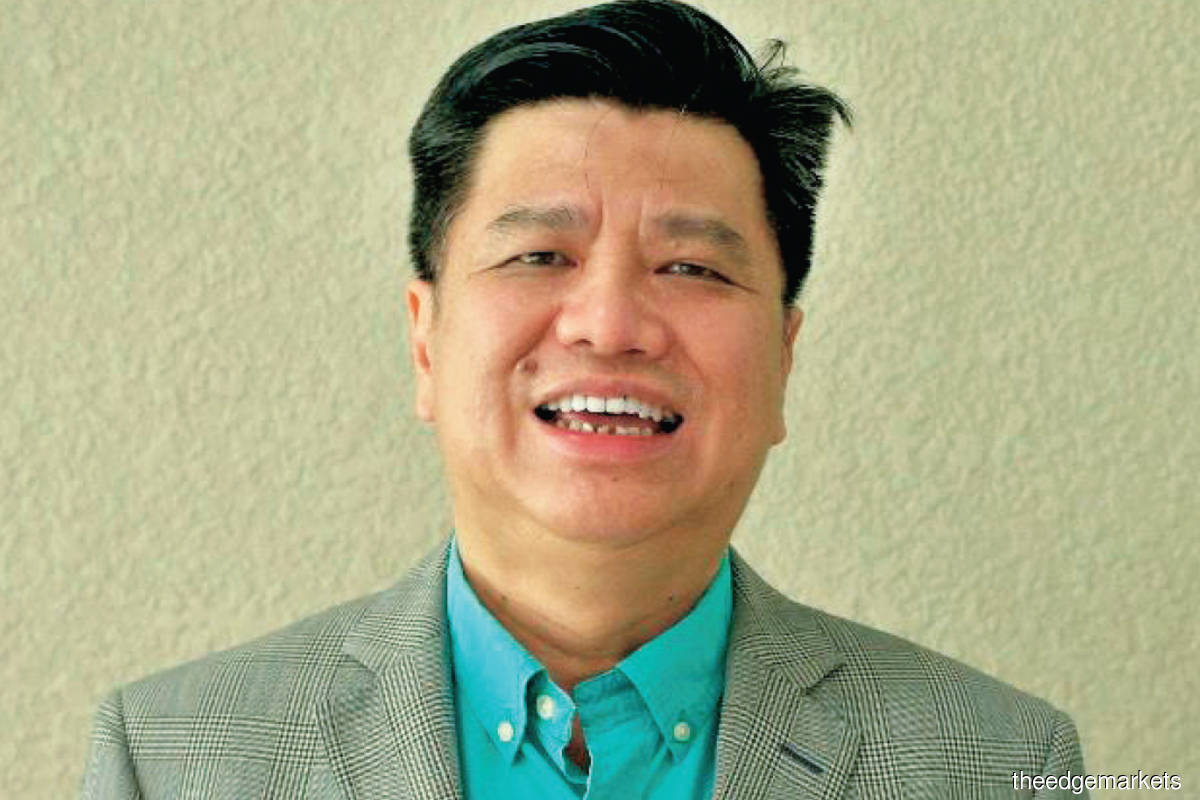 THE sole manufacturer of fittings for Starbucks in the region, Federal International Holdings Bhd (FIHB) is expected to benefit from the aggressive expansion of Starbucks in India, the world's second most populous country.
According to FIHB executive director Datuk Choy Wai Ceong, Starbucks is aiming to reach 1,000 stores by 2028, from 270 at present. The international coffee chain operates in India through a joint venture with Tata Consumer, a subsidiary of the giant Tata Group in India.
"Federal Furniture (a subsidiary of FIHB) is the sole manufacturer of fittings for Starbucks in 17 countries in Asia-Pacific. The growth is in India. There, Starbucks, in a joint venture with Tata, has a programme to significantly increase its number of stores.
"There is a very aggressive move to open 1,000 stores by 2028. Our business with Starbucks India will triple. Every year, we have the capacity to fit out at least 12 stores, but we need to go to 120 stores per year," says Choy in an exclusive interview with The Edge.
To meet the demand for the fittings of Starbucks stores in India, FIHB, a furniture manufacturer and construction group, has decided to invest in a new factory in Chennai with an initial investment of RM3 million, solely dedicated to the Tata Starbucks business. The factory is expected to be completed in 2023.
For Tata Starbucks to expand to 1,000 stores by 2028, from the current 270, it would have to open at least 120 stores a year — a big jump from the seven to 12 stores a year fitted by Federal Furniture at present.
Federal Furniture fits out Starbucks stores in most countries in Asia-Pacific, except for China and Indonesia, Choy reveals, noting that the fittings are for the bar and counter, the cabinet behind the bar and the condiments area.
The group forecasts potential project sales of RM36 million per annum.
At the moment, the interior fit-out division is a very small contributor to FIHB's revenue, with turnover of just RM1.2 million in the first financial half-year ended Dec 31, 2021.
If the interior fit-out division manages to increase its turnover multi-fold to RM36 million per annum, it could become the second largest contributor to FIHB's revenue after the construction segment. Perhaps, more importantly, it would mark the resurgence of the segment after years of being sidelined.
FIHB has its origins in furniture manufacturing, and exports to the global market accounted for nearly 70% of the group's business. The interior fit-out and small furniture retail business made up the remaining 30%.
However, the rise of China changed the dynamic, posting a tremendous challenge as it could produce furniture for the global market at a much lower unit cost and higher volume.
The Asian financial crisis in 1997 and 1998 made things worse for the FIHB group, which then repositioned itself as a boutique manufacturer of furniture, successfully latching on to international brand customers such as Starbucks, Coach and McDonalds.
Choy explains that the group positioned its furniture products as capital items for the international chains. "And it worked very well," he observes.
However, the global financial crisis of 2008 and 2009 necessitated a rethink of  FIHB's business model, prompting a shutdown of its retail business and downsizing of the interior fit-out business. The last major interior fit-out job it handled was for the St Regis Hotel in KL Sentral.
About 10 years later, in 2018, the Choy family, which owns 39.2% of the group, injected a family-owned construction company into FIHB. The construction company, Pembinaan Federal Sdn Bhd, now contributes close to 44% of FIHB's total turnover.
In the first half ended Dec 31, 2021, the construction segment made RM43.93 million in revenue and RM2.52 million in profit before tax. Choy is upbeat on the prospects of the construction business as the group is negotiating a sizeable contract.
According to him, the family also owns a property development group called Masteron Group, which has a sizeable land bank. Pembinaan Federal will act as the construction outfit that is contracted by Masteron.
"The group has a big land bank and every year, the group will launch several hundred million ringgit [worth] of property [projects]. Masteron has around 160 acres of land in Puchong and another 100 acres in Sungai Long and Petaling," says Choy, adding that Pembinaan Federal is negotiating for another RM390.14 million worth of construction jobs with Masteron at present.
So far, the construction segment had secured RM311.19 million worth of construction jobs and has an outstanding order book of RM124.07 million as at April.
FIHB continues to diversify its business and has earmarked renewable energy as one of the growth segments of the group for the future. Through its 50%-owned subsidiary Warrants RE Assets Sdn Bhd (WREA), FIHB will venture into feed-in tariff (FiT), net energy metering (NEM) and large-scale solar (LSS) farm projects.
WREA is partnering with SPIC Energy Malaysia Bhd, a wholly-owned subsidiary of China's State Power Investment Corp (SPIC), one of the major electricity generation groups in China, in the renewable energy business.
In November last year, WREA signed a memorandum of understanding (MoU) with Fabulous Sunview Sdn Bhd to collaborate on renewable energy projects. Sunview is principally involved in providing engineering, procurement, construction and commissioning for renewable energy power generating facilities.
Under the terms of the MoU, WREA will identify and acquire, in part or in whole, operating FiT, NEM, and/or LSS plants, and/or other renewable energy plants in Malaysia, and exclusively engage Sunview as the main contractor to carry out repair and upgrading works for all these plants.
"We have invested via a company called Sunview; we have become a minority shareholder, and that is only the first step to gain knowledge in the renewable energy business. We have signed an agreement with SPIC of China to acquire brownfield solar farms.
"With our technology partner, we can increase the efficiency of the plants. We are looking at a return on investment of 6% to 9% per annum," says Choy, confident of prospects in renewable energy.
According to him, FIHB has taken up stakes in two renewable energy plants in Sandakan and Kunak in Sabah. The two plants have just executed power purchase agreements with Sabah Electricity Sdn Bhd in December at "quite a good tariff, north of 36 sen per kWp", he reveals.
In the medium term, FIHB plans to list its renewable energy assets, once the segment's contribution to group revenue reaches 20%. Choy says FIHB will look at the prospect of listing the business in 2024.
The diversification — into construction and renewable energy — is designed to reduce FIHB's reliance on the furniture manufacturing business. At the same time, the furniture business serves its interior fit-out segment, which it believes still has a lot of growth.
In October last year, FIHB entered into a sale and purchase agreement with Filtermation (Mfg) Sdn Bhd to dispose of a piece of leasehold industrial land measuring 20,044 sq m in Olak Lempit, Kuala Langat, Selangor, together with a single-storey factory thereon for RM24.5 million cash.
The proceeds from the disposal will be used to, among others, reduce its bank borrowings and to fund the expansion of new business opportunities as well as to invest in a new, smaller factory that employs a higher level of automation.
FIHB was trading at 55.5 sen last Thursday, valuing the group at RM78 million. Over the last one year, the counter has been trading between 45.1 sen and 69.9 sen.