This article first appeared in City & Country, The Edge Malaysia Weekly, on June 20, 2022 - June 26, 2022.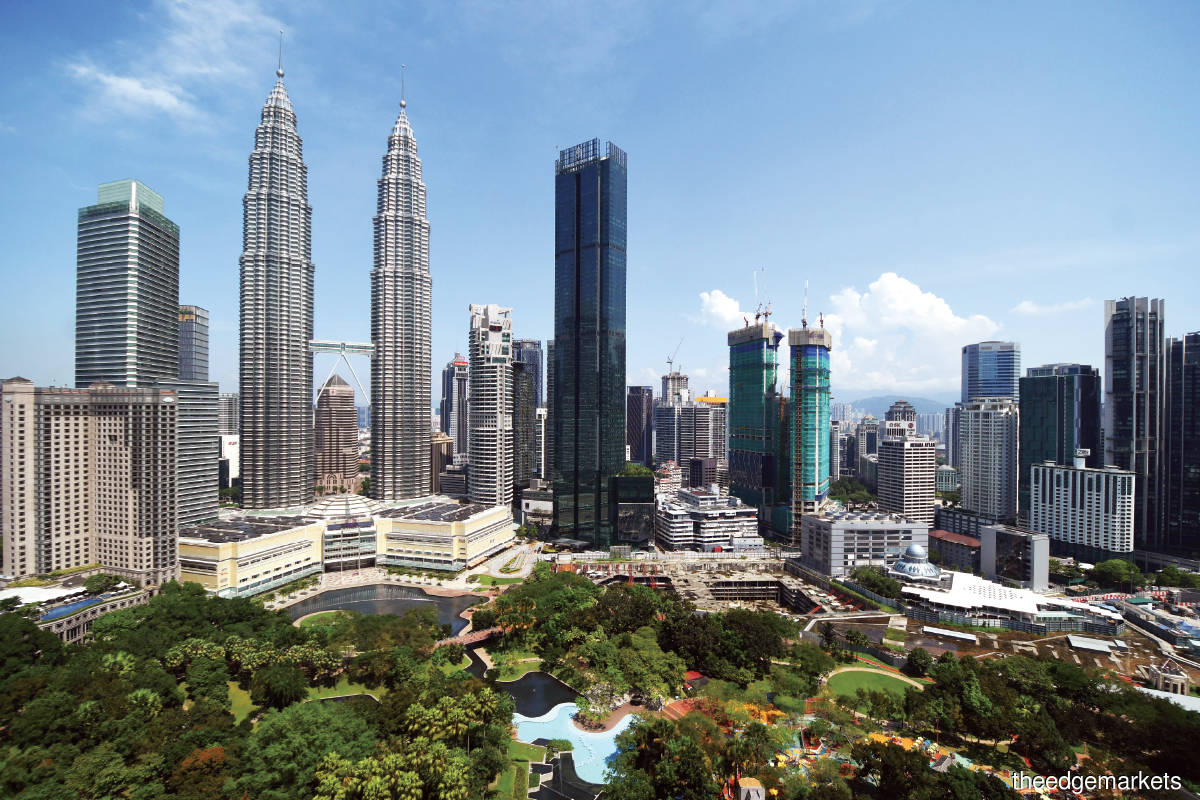 The Malaysian chapter of Fiabci, the International Real Estate Federation, is encouraging local property developers to venture overseas by utilising the networking opportunities offered by the association, says Fiabci Malaysia president Datuk Seri Koe Peng Kang.
Koe, who is also vice-president of Fiabci Asia-Pacific, says he wants to cultivate the pioneering spirit among Malaysian developers. "As president of Fiabci Malaysia, I want to bring local developers out of the country … use the networking [opportunities provided by Fiabci] and go somewhere else, such as Africa. Developers don't have to be worried — the only thing we lack is confidence," he says in an interview in Paris after attending the Fiabci World Prix d'Excellence Awards 2022 on June 9.
"Of course, don't jump into big investments straight away but send people to explore the countries first. With our population being 31 million, Malaysian developers should look at other parts of the world for opportunities, and not only look at the local market."
The award ceremony was held in conjunction with the 72nd ­Fiabci World Real Estate Congress. S P Setia Bhd clinched two gold awards — one for KL Eco City in Kuala Lumpur in the mixed-use development category and the other for Setia Marina 2 of Setia Eco Glades, Cyberjaya, in the residential (low-rise) category.
Other Malaysian developers were also recognised. YTL Land and Development Bhd won a gold award for The Fennel at Sentul East in the residential (high-rise) category.
Silver award winners included Gamuda Land for Gamuda Gardens Central Park under the environmental category; Gamuda Bhd for Batu Patung Eco Village under the resort category; Hap Seng Land Sdn Bhd for Wisma Mercedes-Benz under the purpose-built category; OSK Property Sdn Bhd for its TimurBay Seafront Residence in Kuantan under the residential (mid-rise) category; and WB Land Sdn Bhd for Frontier Park under the industrial category.
Meanwhile, Koe touched on several issues that Fiabci Malaysia is looking into, one of which is the stricter requirements of the Malaysia My Second Home (MM2H) programme. He believes that Malaysia should welcome foreigners so that more people will stay and spend money here, rather than make it harder for them to enter the country.
"The government wants high-end foreigners, and then raises the requirements for MM2H. But foreigners of that qualification will move to other countries instead of Malaysia. Population growth in Malaysia is one thing, but we also need foreigners to buy our properties because local developers are now talking about [annual] turnovers of billions of ringgit," he says.
"I think Fiabci Malaysia wants to have a dialogue with KPKT (Ministry of Housing and Local Government) on the growth of the housing sector. Many foreigners love Malaysia because of its multicultural environment, convenience, weather and so on. The Malaysian population cannot absorb too many high-end properties."
Koe says Fiabci Malaysia is looking into the high cost of compliance and construction, as well as the anticipated property price hike due to the rising building material prices globally.
"Compliance costs constitute about 25% to 30% [of the total cost] and now developers will have to build their own infrastructure or upgrade the existing infrastructure around their developments. Many developers are struggling [to generate a sufficient] profit margin. A lot of developers take out loans to develop projects and most of these take 10 years to [provide returns]," he points out.
"Property prices are market-driven … developers absorb the higher costs while trying to optimise their operations. For example, one person will have to do more jobs. The profit is still there, but the risk is getting higher.
"[By comparison,] there were a lot more property investors during the boom cycle between 2010 and 2015. But now, there are more owner-occupiers. It is not bad, it is just back to the normal economy and people have to adjust their mindset that it is a cycle we have to accept."
The disparity between the income earned by Malaysians and property prices is large, and with the anticipated increase in property prices, more people may choose to rent as they cannot afford to buy, says Koe.
As president of Fiabci Malaysia for 2020-2022, he has teamed up with Star Media Group to launch the Fiabci Malaysia-Star Malaysia Developer Awards (MDA). He is also looking to increase the number of members for the association, as well as networking opportunities with other countries.
"After I came on board Fiabci Malaysia, I felt that it needed to be rebranded. So, we decided to do the awards with Star Media Group. It is something I have started but I won't be able to see it through over the next few terms. So, whoever takes over after me will have to continue it," says Koe.
"Then, [it is about] increasing membership and [making] contact with developers from other countries. In the MDA, we will have a pioneering award for developers who have gone overseas and made it big. Malaysian developers should go overseas … attend Fiabci events, meet people and talk to them. Of course, they have to be careful. My wish is for them to go out and explore the opportunities. It is not easy, but we need to try. We need the buffer before the local market recovers."
Koe is deputy president and chief operating officer of S P Setia. He says the company is looking to develop projects overseas but they will not be as big as the Battersea Power Station development in London.
Battersea Project Holdings Co Ltd — a consortium comprising S P Setia, Sime Darby Bhd and the Employees Provident Fund (EPF) — successfully acquired the Battersea Power Station for RM1.97 billion in 2012. S P Setia and Sime Darby hold a 40% stake each while EPF has the remaining 20%.
The 42-acre master development is being redeveloped according to an approved development master plan drawn up by Rafael Vinoly. The plan includes a sustainable mixed-use development comprising residential and commercial units to be developed over seven phases.
Battersea Power Station's iconic chimneys have been conserved and preserved. The construction of the refurbished power station structure, the Northern Line Extension and most of the site infrastructure have also been completed. The refurbished building is slated for opening in September.
Upon the completion of the entire development by 2030, it is expected to have a population of 25,000 living and working there, with an estimated annual visitor count of 40 million.