This article first appeared in City & Country, The Edge Malaysia Weekly, on September 6, 2021 - September 12, 2021.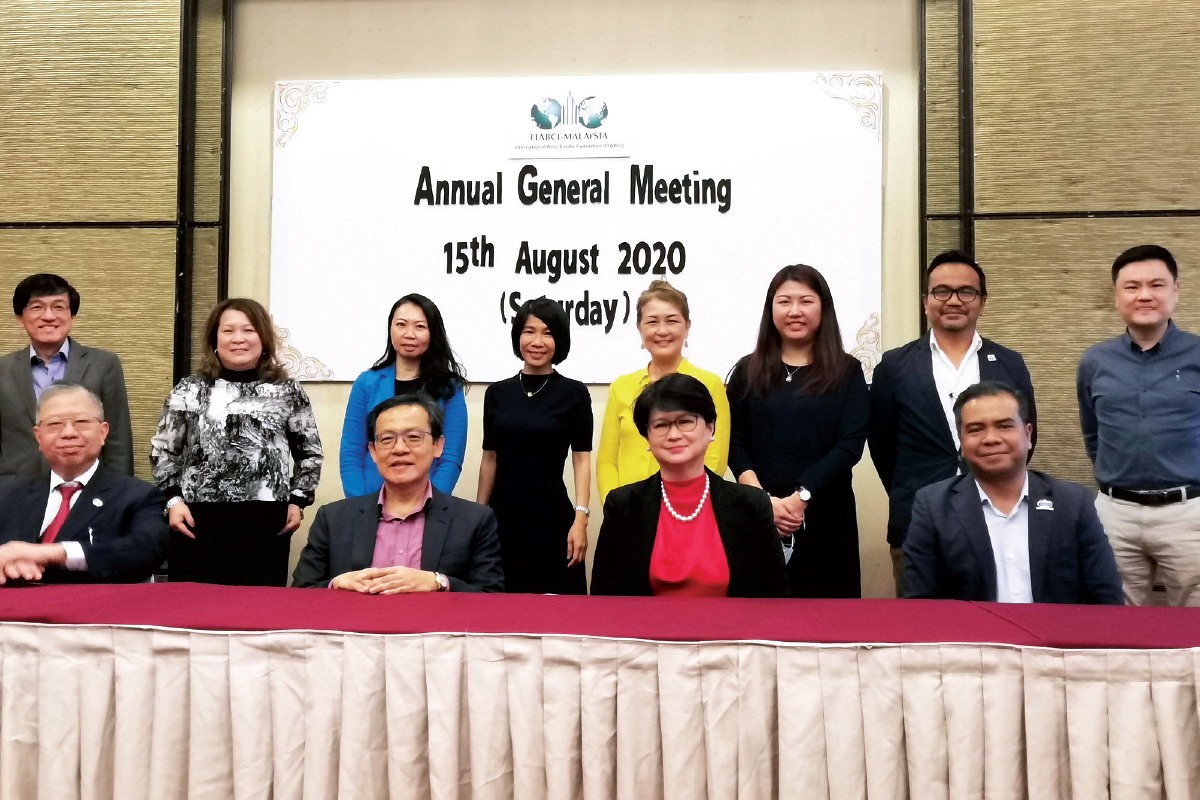 It goes without saying that the property sector has been hit hard by the pandemic. However, Datuk Seri Koe Peng Kang is ever optimistic when it comes to facing challenges. In a virtual interview, he talks about his new role as Fiabci Malaysia president and what he hopes to achieve in his two-year term, having been elected on Aug 15, 2020. 
Fiabci Malaysia is the local chapter of the international body, Federation Internationale des Administrateurs de Bien-Conselis Immobiliers (International Real Estate Federation), which was established in 1954. Its main purpose is to bring together all professionals involved in the property industry. 
The Malaysian chapter was founded in 1975 and membership is open to all industry players. There are 11 principal members — the Association of Valuers, Property Managers, Estate Agents and Property Consultants in the Private Sector of Malaysia (PEPS), Malaysian Institute of Estate Agents (MIEA), Malaysian Institute of Professional Estate Agents and Consultants (Mipeac), Malaysian Shopping Malls Association (PPKM), Malaysian Institute of Architects (PAM), Royal Institution of Surveyors Malaysia (RISM), Sabah Housing & Real Estate Developers Association (Shareda), Sarawak Housing & Real Estate Developers' Association (Sheda), Malaysian Institute of Property and Facilities Managers (MIPFM), Malaysia My Second Home Consultants Association (MM2HCA), and Real Estate & Housing Developers' Association Malaysia (Rehda).
To represent so many parties is no walk in the park but Koe believes the best way to look after everyone's interests and be a force for positive change in the property industry is through communication.
"Fiabci represents the developer, the valuer, the estate agent, the architect, the consultant and other professionals as well. And we feel that we have to support the associations and combine forces to talk to the authorities. We have also identified a few things that we need to do," says Koe, who is also S P Setia Bhd senior executive vice-president.
"The first thing is our communication with our members. We want to communicate with them more effectively. Since the beginning of last year, when the pandemic began, we could not talk with anybody, or even have an opportunity to talk to our members. 
"So the first thing we rolled out was the extraction of daily news to send to all the members. We also requested five to 10 names from our members' employees for us to channel this news to them. 
"The second stage will come in soon. We have a company helping us extract regional news and we will be doing Singapore, the Philippines, Indonesia, Thailand, Taiwan, Japan and Australia. We want to give members a wider perspective of what is happening in the region." Incidentally, Koe is also the Fiabci Asia-Pacific vice-president for the term May 2021 to May 2023.
Koe believes an international outlook is needed for local companies and organisations to grow and expand.
"It's my job to [get] Fiabci members to look at the overseas market more carefully. Hopefully, the local developers as well as the players, like the estate agencies, manufacturers and consultants, can have a glimpse of the overseas opportunities."
A stronger voice
Koe also wants Fiabci Malaysia to have a greater voice and impact when lobbying and engaging with government bodies and authorities about issues faced by the property industry.
"I realised for a few years, when I was serving as a Fiabci member, we needed to be more vocal about local issues. For example, we have written to immigration as well as the tourism ministry about the Malaysia My Second Home (MM2H) programme, and we have visited different departments," he says. He adds that other topics of discussion include the matter of calculating the payment of late delivery charges from the date of booking fee and the Human Resources Development Fund (HRDF) levy. 
"On top of that, we are thinking about how to assist the government to restart the economic engine," he says. 
While bringing people together is the main focus of Koe's plans for the organisation, he also believes in the need to keep people in a positive frame of mind.
"We want to keep everybody in high spirits. We continue to have our Morning Talk, we continue to talk about issues, like what is the new normal [product] design and what is the digital landscape in the years to come. These are the things we continue to organise. And we also want to invite our regional Fiabci chapters like those from Indonesia, Thailand, and Taiwan; we really want to tap their resources to benefit our members here," he says.
Furthermore, he is looking to engage with past award winners and revisit the projects that won the Prix d'Excellence Awards. "We want to go back to award winners, [get] them to tell the story of how the award has transformed them. So we want to revisit projects from 2007 and find out what has been the ripple effect of winning."
The plan is to have a video shown every two weeks featuring an award winner — the first to be shown will be S P Setia's Setia Eco Park, which won for Best Master Plan Development in 2007. Koe says there are plans to also interview the Property Man of the Year award winners.
Enhanced communication with local members and international chapters, as well as showcasing Malaysia's expertise overseas and enabling members to learn from others, seem to be some of Koe's key objectives for Fiabci Malaysia. When asked how he came to see this as his vision for the organisation, Koe relates how in the course of his work at S P Setia, he has had the opportunity to travel overseas and realised that as a Malaysian, he was able to adapt and communicate effectively in places such as in China, India and Japan. He believes this is the case for Malaysians who wish to reach beyond the country's shores to grow their business.
He notes that academic qualifications, the ability to speak English and several other languages. and adaptability are some of the key strengths that Malaysians have that will enable them to create business opportunities abroad.
"I feel that we Malaysians have the ability as well as the resilience to do business around the world. We didn't do it [before]; maybe because our mindset didn't allow us to explore the wider scope of work. The new generation looks at the regional economy now and it is not too late for Malaysians to [harness] the resources we have within ourselves," says Koe with a smile. 
As for the Malaysian property industry as a whole and its road to recovery, he says armchair critics should stop focusing on negative headlines such as the property overhang, as the situation is not as bad as it seems. 
"For example, if you look at the second half of 2020, the property industry performed better than in 2019 in terms of the number of property sold, which increased. If you look at the overhang, in general, the number in the second half of 2020 has reduced from 2019 by a few percentage points. And if you look at the longer term, the industry will know how to adjust the [development] pace," he says.
Koe says ultimately, market forces will bring the supply and demand situation into equilibrium without the need for government intervention. "To me, the government should only come in when the market is overheated, not when the market is at a low — [that is when] you must give it encouragement."
Moving forward, he believes you cannot wait for the market, but "create excitement and market the attractions for people to be interested in new products".
As the interview draws to a close, Koe says he hopes Fiabci Malaysia will be able to attract new members. "I want to encourage the young ones to join Fiabci. We need good succession planning to attract new blood to lead Fiabci in the years to come," he says.