This article first appeared in Enterprise, The Edge Malaysia Weekly, on August 14, 2017 - August 20, 2017.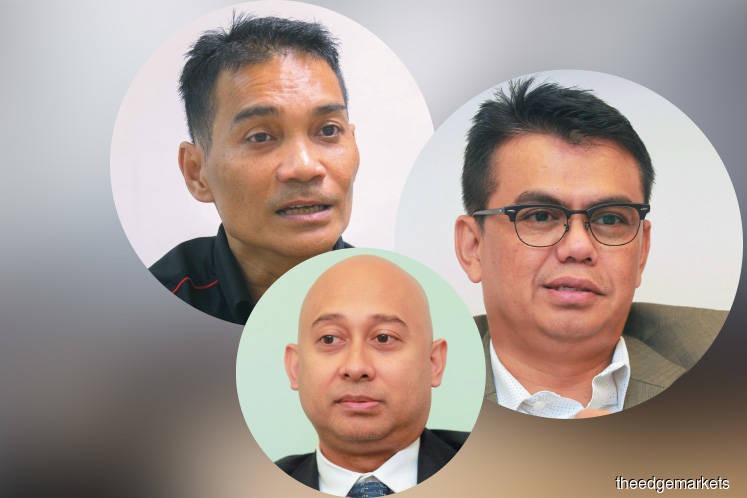 ProEight Sdn Bhd operates in the oil and gas sector and competes with bigger players in countries such as the US and Germany. The company, which has operating bases around the country and close to 200 employees, designs and manufactures mechanical seals used in offshore structures.
Managing director Azhar Zainal Abidin says its non-listed status tends to dampen its chances when it comes to bidding for international projects. That is because prospective clients prefer listed entities, whose financial results and governance structure are made public.
"We can beat the original equipment manufacturers' designs because we have developed our own intellectual property. But to expand, we need to go beyond local shores. And it is better to do that as a public-listed company, rather than a private one, because the two are viewed differently," says Azhar.
That is why ProEight is considering a listing on the Leading Entrepreneur Accelerator Platform (LEAP) Market that was launched in June. "We don't really need the funding, but we really need the profile," he says.
ProEight is one of 11 small and medium enterprises (SMEs) that have expressed interest in the LEAP Market. The platform was established to allow SMEs to raise funds from sophisticated investors, gain exposure to capital markets and reduce their reliance on banks, which currently supply 96% of the SME financing.
One of the benefits the SMEs hope to gain from listing on the new market is intangible — a higher profile to gain exposure to bigger markets and eventually list on the ACE or Main Market, which have more stringent entry requirements.
"Many high-potential SMEs have problems applying for loans or getting private investors, so they are unable to move forward. A listing will also help companies improve their standing nationally and globally so they can attract more partners and gain consumers' trust," says Datuk Tom Chow Chin Kiat, managing director of AgroFresh Group, one of the 11 SMEs.
AgroFresh packages and exports Cavendish bananas and other tropical fruits to China, Europe and the Middle East. It currently sources the fruits from Thailand, Malaysia, Indonesia and the Philippines.
Introducing SMEs to the capital markets is not a new idea. While the LEAP Market is touted as the first of its kind in Asean, there are similar platforms in the US, China and South Korea. Their results vary, though. The small-cap markets in China and Hong Kong have experienced crashes over the last few years for various reasons.
For a listing on the LEAP Market, companies are only required to publish an information memorandum, instead of a prospectus for a standard initial public offering. Meanwhile, listed companies only have to submit semi-annual financial statements and annual audited financial statements, rather than quarterly and annual reports. It is also not mandatory to have independent directors and audit committees.
The requirements, according to Bursa Malaysia, have been formulated on a light-touch basis since it is only open to sophisticated investors. The reasoning is that the lighter reporting will reduce the burden of SMEs while the risks are lower as participation is restricted to accredited investors and high-net-worth entities and individuals.
"The LEAP Market is a good idea because it allows you to take baby steps. It also gives you access to sophisticated investors, who will be with you, not for the dividend, but the long haul," says Azhar.
Advisory firms to screen and guide LEAP listings
While the less stringent requirements make it easier for SMEs to list on the LEAP Market, there have been concerns about their credibility and sustainability. Investing in SMEs is already considered a high-risk endeavour because these companies may not have as comprehensive a reporting system or governance structure as their Main Market-listed counterparts.
This is where the advisers come in. As at July, there were seven approved advisers to evaluate the candidates, guide them towards listing, make submissions to the authorities and provide guidance for at least a year post-listing.
"We have to make sure that the companies don't just meet the minimum requirements but are also able to sustain themselves as listed entities," says Datuk Wan Asmadi Wan Ahmad, managing principal of DWA Advisory Sdn Bhd, one of the approved advisers.
He says the listing process is similar to an IPO on the Main or ACE Market despite the lower reporting and entry requirements. The liabilities on the advisers remain the same, so they are incentivised to only list good candidates after a thorough screening.
"We need to be mindful because as advisers, our name is at stake. So, if the company cannot sustain itself as a listed entity, it will reflect on us," says Wan Asmadi.
"How it works is that we look at the seriousness of the candidate and the sustainability of the business. With the current requirements, there is no minimum track record for profit or turnover. But we must be convinced of the sustainability of the business."
While DWA does not specifically target companies in specific fields or growth stages, it prefers to advise companies with good visibility and fair prospects of migrating to the ACE or Main Market in the next two to three years. DWA senior principal Farid Rahman says advisers have to be very careful in screening companies because their advisory role goes beyond helping them list.
"Post-LEAP Market listing, we [corporate finance advisory firms] have to remain with the company as their sponsor for up to three years, where we have to maintain regular contact to guide and advise them on their ongoing obligations as well as ensure their compliance with the relevant guidelines and regulations," he adds.
The advisers are also in charge of the valuation process, where they look at the usual mechanisms such as price-earnings ratio, price-book value and discounted cash flow. The proposed price is evaluated by Bursa Malaysia.
To maintain their listing status, the SMEs will have to abide by the requirements, maintain a clearly identifiable core business and secure an adviser for at least three financial years after admission, or at least one financial year after it has generated operating revenue.
SMEs have to change practices for listing
But guiding SMEs through the process may be fairly laborious. For example, their record keeping may not be as comprehensive as that of the large corporations, so they may require more guidance in terms of information gathering for reporting purposes.
"We have found that there has to be a lot more handholding, patience and guidance, not just for the listing exercise but later on, when they want to progress to the next stage of listing on either the ACE or Main Market," says Farid.
For Azhar, working with SME Corp and Petroliam Nasional Bhd helped speed up the listing process. He participated in SME Corp's programmes and received funding for training sessions, which allowed him to gear up internal controls and strengthen different departments. His preparations to list began a year ago as he was originally targeting the ACE Market. But he chose LEAP when it was introduced because of the access it gave the company to sophisticated investors.
Some advisory firms may also benefit from the introduction of the LEAP Market because Bursa
Malaysia expanded the advisory role to a pool beyond existing principal advisers and sponsors on the ACE and Main Market. For example, corporate finance advisory firms were originally not allowed to be advisers to companies looking to list.
"One of the key features of the LEAP Market is the opening up of the advisory role to corporate finance advisory firms. We are also an SME, so this is a direct support of SMEs," says Wan Asmadi.
He adds that as the number of listed SMEs grows, he foresees more activities, such as mergers and acquisitions, which will mean more business for firms such as his.