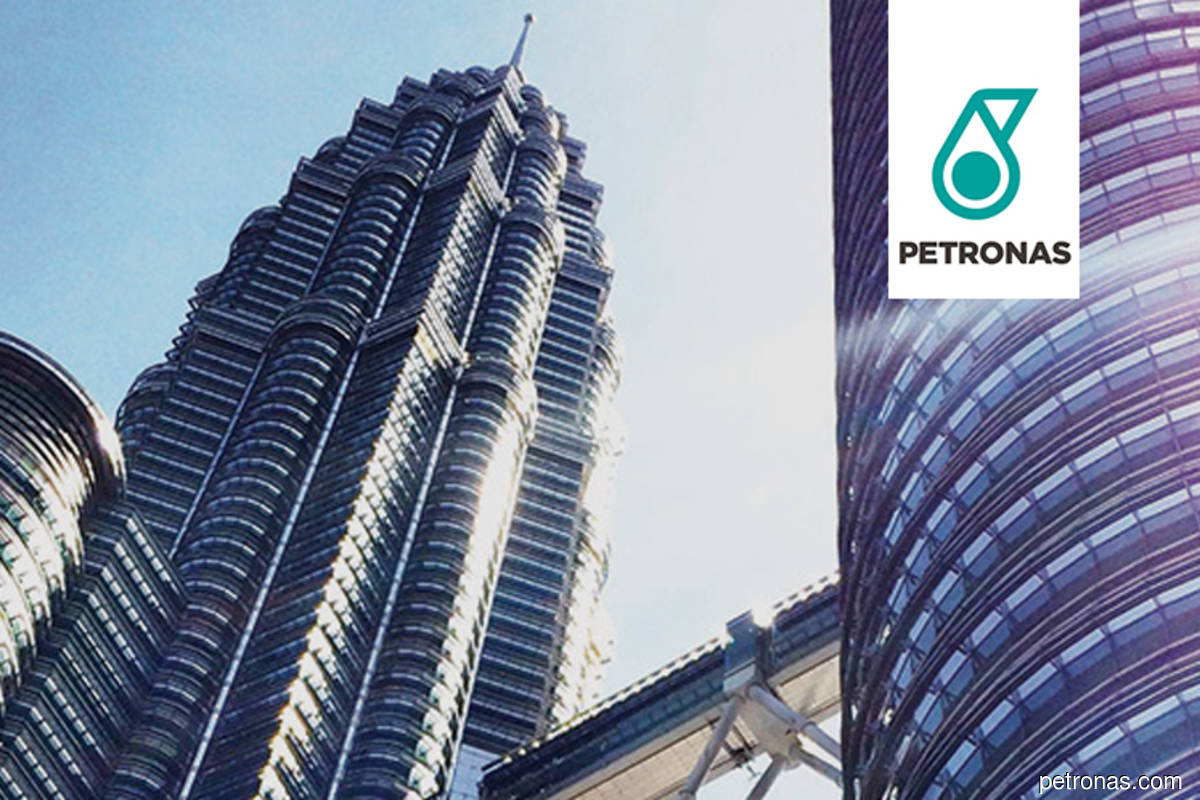 KUALA LUMPUR (Oct 17): Petroliam Nasional Bhd (Petronas) president and group chief executive officer (CEO) Tengku Muhammad Taufik said the Malaysian national oil company must ensure that it is able to be a more cost-efficient producer and in a strong position to de-risk its business, while delivering more innovative solutions to pivot its portfolio as the group contends with an ever-evolving operating environment brought about by the Covid-19 pandemic and prolonged volatility of crude oil prices.
Muhammad Taufik said in the inaugural Petronas Integrated Report 2020 that the company at the same time must be unrelenting in its focus to build a stronger, customer-centric workforce, while strengthening the firm's sustainability agenda.
"Ultimately, we must ensure that Petronas is able to continue contributing for the long term towards the shared prosperity of the nation and the industry, as a progressive energy and solutions partner enriching lives for a sustainable future.
"In ensuring Petronas' ability to weather the storm in a resilient and sustainable manner, we must implement purposeful and laser-focused measures," he said.
According to Muhammad Taufik, while Petronas remains hopeful given the pockets of recovery in some parts of the world as Covid-19 vaccination programmes are rolled out in earnest, the company anticipates a weakened economic growth trajectory for the rest of the year, hence putting 2021 on a fragile footing.
"As we move into the new normal, there is still much uncertainty about what lies ahead. However, with strategic imperatives clearly drawn up, a motivated workforce whose commitment remains undiminished, and the support of a shareholder keen to ensure we succeed come what may, I am confident we will be able to tackle all imminent challenges and capitalise on all opportunities that the future may bring," he said.
Meanwhile, Petronas' former chairman Tan Sri Ahmad Nizam said in the report that clouds of uncertainty still loom over the horizon, as early economic indicators are showing that the return to pre-pandemic normalcy will only be in 2022.
Looking back, Ahmad Nizam said Petronas did not emerge from 2020 unscathed.
"The year taught us some very hard lessons and accorded us solid insights into what our next steps should be, if we are to remain relevant as a progressive energy and solutions partner. As we steadily put the building blocks in place and move forward into the new normal, I am confident that Petronas will once again attain credible, sustainable progress.
"If we are to make real progress amidst today's challenging landscape, we must not derail from our efforts of upholding the highest levels of integrity and governance. We must also stay true to our shared values and our accountability for the resources we have been entrusted with, to create new value for our customers who have given us the opportunity to serve and grow; resource owners who have entrusted us to become their partner in progress; and the nation for its support in allowing us to continue growing as a Fortune Global 500 company," said Ahmad Nizam, who retired as Petronas chairman on July 31, 2021.
On July 12, 2021, Petronas said in a statement that Ahmad Nizam had served his three-year contractual tenure as chairman from Aug 1, 2018 to July 31, 2021.
Ahmad Nizam passed the Petronas chairmanship baton to Tan Sri Mohd Bakke Salleh, whose appointment as chairman took effect from Aug 1, 2021, according to the statement.