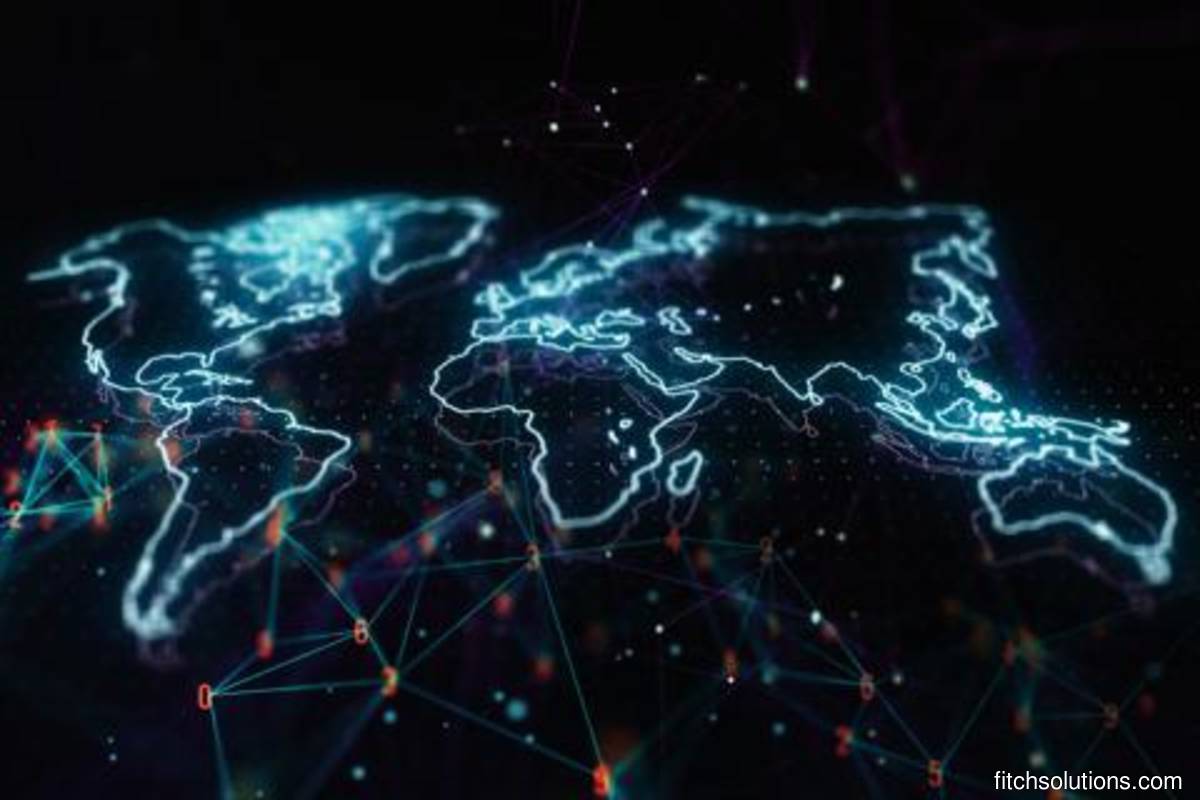 KUALA LUMPUR (Oct 11): Fitch Solutions Country Risk & Industry Research has revised its 2021 global growth forecast from 5.7% to 5.6%, reflecting a further weakening of economic momentum across developed markets (DMs) and emerging markets (EMs).
In a report last Friday, the research house said despite a more pessimistic view generally, it has revised up growth projections for the eurozone (from 4.6% to 4.9%) – owing to stronger expected growth in France (5.2% to 5.9%) and Ireland (6.5% to 11.4%) – Argentina (6.2% to 6.5%) and Colombia (6.2% to 6.6%).
"However, downward revisions in Asia (most notably China) and MENA have more than offset these upward adjustments.
"We cut our 2021 growth forecast for China by 0.7 percentage points to 7.8% to reflect a plethora of intensifying headwinds," it said.
Fitch Solutions  said these include, negative growth spill-overs from Evergrande's financial difficulties, further outbreaks of Covid-19, Beijing's regulatory campaign and pursuit of 'common prosperity' and power shortages.
"We also lowered our growth forecasts for Iran (2.1% to 1.9%) and Thailand (1.9% to 0.9%)," it said.
Inflation deceleration
The research house retained its view that inflation will start to decelerate in early 2022 due to easing base effects, the removal of supply bottlenecks, and lower natural gas prices.
"However, upside risks to our inflation outlook have risen significantly over the past weeks, and could rise further if high inflation, in conjunction with ongoing the labour market's recovery, starts feeding into higher wage demand and companies start passing higher produce prices onto consumers," it said.