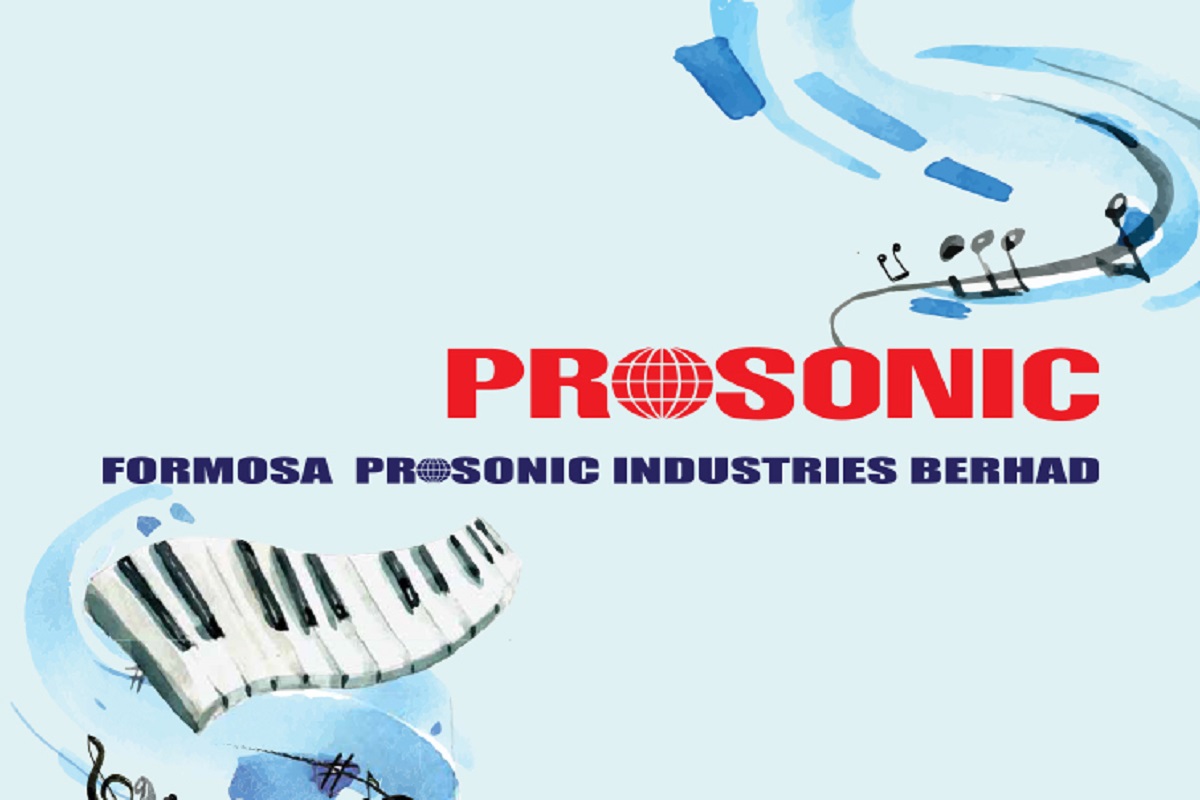 KUALA LUMPUR (Aug 20): Shares of Formosa Prosonic Industries Bhd rose as much as 37 sen or 13.16% to RM3.18 in active trade this morning, after continuing its growth trajectory with the second highest quarterly net profit ever.
Shares of the speaker systems manufacturer opened 15 sen higher this morning from its previous close of RM2.81.
At the time of writing, the counter is still up 34 sen or 12.1% to RM3.15, with 6.9 million shares traded — or more than five times its 200-day average volume of 1.2 million shares.
On Thursday, the group said it posted net profit growth of 174.18% for the second quarter ended June 30, 2021 (2QFY21) to RM23.19 million or 9.4 sen per share from RM8.46 million or 3.4 sen per share last year, as revenue more than doubled to RM233.18 million, from RM107.62 million.
Recall that the group's best-performing quarter was in 3QFY20, where it posted net profit of RM25.84 million or 10.4 sen per share, against revenue of RM281.05 million.
For the six-month period ended June 30, 2021 (1HFY21), net profit tripled to RM43.71 million or 17.7 sen per share, from RM13.86 million or 5.6 sen per share. Half-year revenue jumped 90.16% to RM441.42 million, from RM232.13 million.
The group usually declares its dividend in the final quarter of the year. Last year's dividend saw the fourth consecutive increase to 14 sen per share, against 11 sen per share in FY19.
"In respect to the group's financial position, it remains solid with net cash position," it said in its results filing.
"The group remains mindful of trade receivables collection which was within normal range of 60 to 90 days and the higher inventory level which is required to support production and delivery requirement," it added.
On the current year prospects, Formosa Prosonic pointed to a one-week shutdown of its operations in Port Klang from July 3 to July 9 amid the Enhanced Movement Control Order in most parts of Selangor then.
"In addition, there are challenges in the supply chain particularly on shortages of material and rising material cost which would impact our operations," it said, although it remains sanguine on its profitability on the back of prevailing sales orders.
At RM3.15 per share, the group has a market capitalisation of RM779.18 million.