This article first appeared in The Edge Malaysia Weekly, on May 21, 2018 - May 27, 2018.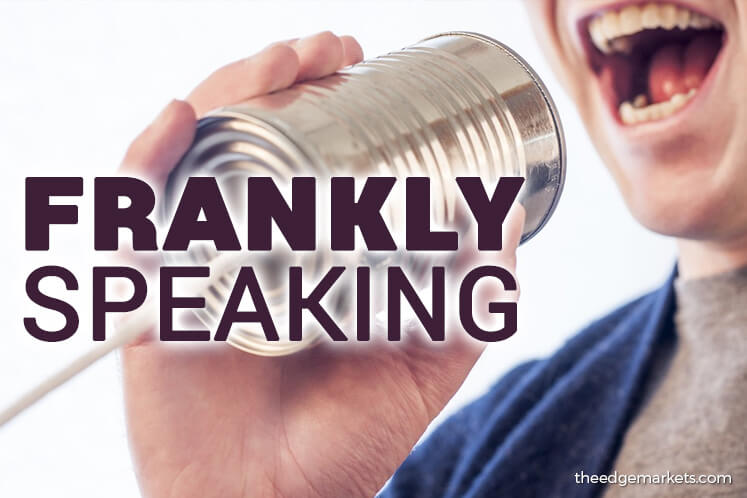 I cannot remember a time when Malaysians have been so happy, confident and united. This last one week has been truly amazing," corporate figure Tan Sri Azmi Wan Hamzah wrote in an email to a friend after the historic day of May 9.
Yes, it has been a while since we last saw Malaysians of all ages, races and religions so delighted after the outcome of the 14th general election. The mighty Barisan Nasional (BN) was toppled as the federal government by what some critics describe as a motley group of opposition parties, led by a 92-year-old former dictator.
Virtually all research houses — financial as well as political think tanks — had ruled out any chance of a Pakatan Harapan (PH) victory. A win by BN was a sure thing, they said.
There were three main reasons for their views.
The first was that the 1MDB financial scandal had little impact on rural Malay voters, who did not understand or were not bothered by it. The BR1M cash handouts helped negate the hardship the poor faced because of the rising cost of living. And the third reason was that even if many people were unhappy with Datuk Seri Najib Razak, they would not dare risk giving the mandate to rule the nation to a coalition that had hastily been stitched together by Tun Dr Mahathir Mohamad.
Pundits grossly underestimated the determination and political astuteness of Mahathir.
He traversed the peninsula, drawing huge crowds. His message was consistent and simple. Because of the 1MDB scandal and multibillionringgit losses, Malaysia had become a kleptocracy and not a democracy. The massive losses forced the government under Najib to remove many subsidies and to impose the dreaded Goods and Services Tax  (GST), which was why the people were facing a difficult time.
In short, Mahathir linked 1MDB's financial losses to the GST. The scandal became a reason to vote against the BN without the voters needing to understand the fund's many complex transactions.
It was game over for Najib and BN.
After being sworn in as prime minister, Mahathir moved quickly. Knowing it would take some time for the four parties in the coalition — Amanah, DAP, PKR and Parti Pribumi Bersatu Malaysia — to decide on their Cabinet nominees, he set up the Council of Eminent Persons, chaired by Tun Daim Zainuddin, to kick start the new administration with policy decisions.
PH, Mahathir knew, also had to deliver quickly on the two issues that won it the election.
1MDB and crackdown on corruption and abuse of power: Within days, out went the two people who had blocked the 2015 probe into 1MDB — Attorney-General Tan Sri Mohamed Apandi Ali and chief commissioner of the Malaysian Anti-Corruption Commission (MACC) Tan Sri Dzukifli Ahmad. The new MACC head is Datuk Seri Mohd Shukri Abdull, who was leading the probe into 1MDB and its subsidiary SRC International Bhd before it was ended abruptly. The police also moved to raid Najib's residences, carting away cash, expensive watches and handbags in full view of TV cameras. Mahathir then met Tan Sri Abdul Gani Patail, who was removed as attorney-general by Najib. Gani confirmed he was sacked just as he was about to charge Najib.
Meanwhile, the Auditor-General's Report on 1MDB that had been classified under the Official Secrets Act was made public.
GST: Tan Sri Zeti Akhtar Aziz of the Eminent Persons Council said it may take up to 90 days before the GST can be removed. That was too long and the next day, the Finance Ministry announced GST would be zero-rated from June 1. For consumers, the effect was the same as removing the tax as they will no longer have to pay 6%. While former Bank Negara governor Zeti is intelligent, she is not a street-smart politician like Mahathir who wants the Malay-Muslim voter base to enjoy PH's Hapuskan GST promise when they go shopping for Hari Raya Aidilfitri.
Cabinet posts: Mahathir's decision to designate Lim Guan Eng as minister of finance was the second most shocking outcome of GE14. Lim will be the first Chinese to hold the portfolio since Tun Tan Siew Sin, who quit in the aftermath of the race riots that broke out after the 1969 general election.  The real masterstroke is that by making Lim minister of finance, Mahathir is institutionalising that the two most powerful posts in government — PM and finance minister — must be held by people from different political parties in the ruling coalition, as was the case before 1969.  Since then, Umno leaders had been holding both positions. Indeed, in recent years, it has been the practice for the PM and the finance minister to be the same person. This has proved a disaster, especially in the nine years under Najib, during which the government's debt ballooned from around RM300 billion to over RM800 billion. There was an absolute loss of fiscal discipline, disguised only by shifting government debts to be treated as off-balance sheet items. And there are the financial scandals — 1MDB, FELDA/FGV, Mara and Tabung Haji — all of which were under the control of only one man. Of course, Lim has to clear his court case but even if it is not him, Mahathir must make sure the  finance minister must not be the same person, or come from the same party as the PM. By institutionalising the separation of the two posts now, Mahathir is making it hard for Anwar and future PMs to revert to the old ways when there were no checks and balances. This can only be a good thing.
What's next? It has been just over a week, and frankly speaking, most of us are struggling to keep up with Mahathir. He is definitely a man in a hurry to make the changes he thinks Malaysia needs. So, hold on to your seats.
Save by subscribing to us for your print and/or digital copy.
P/S: The Edge is also available on Apple's AppStore and Androids' Google Play.