This article first appeared in The Edge Malaysia Weekly, on May 29, 2017 - June 04, 2017.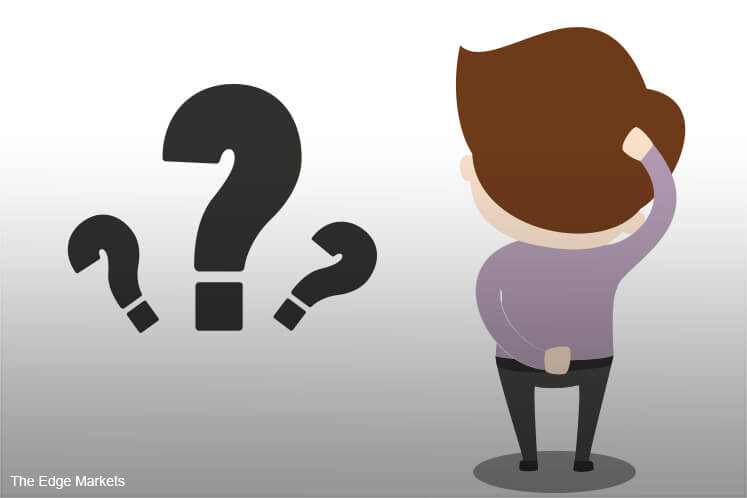 Scrutiny justified
MALAYSIA's securities regulator came in for a lot of flak for being overly stringent when it comes to approving corporate exercises, including initial public offerings. Yet, even with the purported over-scrutiny, Malaysia is still seeing its share of financial scandals. A number of questionable cases involve Chinese companies that sought to list here.
The latest controversy involves China Automobile Parts Holdings Ltd (CAP). The company's PKF said last Friday that its FY2015 audited accounts should no longer be relied upon following disclosure shortfalls. The closest local example of an audited account being retracted was when Deloitte, last July, said that 1Malaysia Development Bhd's FY2013 and FY2014 financial statements should no longer be relied upon after the US Department of Justice alleged more than US$3.5 billion had been siphoned from the state-owned development fund.
Just a month earlier, CAP sought to change its financial year end from December to June after failing to produce an annual report and audited accounts for FY2016. The counter will be suspended on June 8 and delisted if it fails to produce its first-quarter results within the stipulated timeframe.
While this is the first time a Malaysian-listed company has seen its audited accounts retracted by its auditor, scandals involving bad red chips are not exclusive to Malaysia but have unsettled investors in Singapore, Hong Kong and even New York over the past decade.
Here, auditors had issued qualified opinions on the accounts of Maxwell International Holdings Bhd and HB Global Ltd — both of which remain Practice Note 17 (PN17) companies. China Stationery Ltd was also a PN17-status company previously (lifted from November 2015) after auditors issued a disclaimer on its FY2013 accounts. In April this year, auditors expressed a qualified opinion on the accounts of China Ouhua Winery Holdings Ltd for a fourth straight financial year.
While not all foreign IPOs are necessarily bad, the bad experience with foreign listings around the globe shows that regulators should screen candidates more stringently and are justified in asking the necessary questions to protect potential investors. In the same vein, though, regulators cannot totally absolve themselves of blame when bad apples come to light.
Escaping the middle-income trap
Last week, the Performance Management and Delivery Unit (Pemandu) released the 2016 annual report of the National Transformation Programme, proclaiming yet again that Malaysia had escaped the middle income trap.
Citing the increase in gross national income (GNI) per capita to US$10,010 last year, Pemandu said this means that between 2010 and 2016, Malaysia narrowed the gap in achieving the high-income target from 33% to 18%.
There is a possible danger in being overly focused on numbers and growth at a macro level without keeping tabs on how those numbers translate into improvements for the average Malaysian.
A study commissioned by PNB Research Institute, also launched last week, sounded caution in this regard.
Among others, the study found that while the Economic Transformation Programme (ETP) has attracted investments into important areas within the economy, ultimately, these only further entrench existing key sectors without promoting new ones to drive growth.
In other words, the risk is that these investments may only lead to doing more of the same, as opposed to pushing diversification into new sectors.
And income growth at the national level does not always equal income growth for the average Malaysian's pocket.
So, what does a high-income Malaysia really look like? Does it entail a fundamental change in our major industries and talent production?
It could be a nation where the macro numbers are big. Meeting the benchmark of US$12,272 GNI per capita (in 2016) would mean we qualify to be a high-income nation, even if the connotation rings hollow for many Malaysians struggling with reduced spending power and rising cost of living.
Alternatively, it could also be a nation where the focus lies on increasing the earning power of the man in the street instead of pushing for bigger numbers for the sake of statistics.
Explain why Geely beat PSA
Last week, a 49.9% stake in national car Proton Holdings Bhd was hived off to China's Zhejiang Geely Holdings Ltd for RM170 million by DRB-Hicom Bhd. DRB-Hicom also secured the rights to manufacture and distribute Geely's Boyue model for the Southeast Asia market, valued by an analyst at RM600 million.
Geely also bought a controlling 51% in Lotus Advance Technologies Sdn Bhd while Tan Sri Syed Mokhtar Albukhary's Etika Automotive Sdn Bhd got the remaining 49%, at a collective cost of £100 million or RM556 million.
Considering that Proton has been the beneficiary of government grants and other forms of financial assistance, DRB-Hicom should disclose why it chose Geely over the other bidder, PSA Group.
What were PSA's terms? Did it want control of Proton, maybe 51% or more? How much would it have paid for Proton and Lotus, and what were its plans for Proton?
At the very least, let the public know why Geely was chosen over PSA.
Maybe DRB-Hicom could start by explaining why it still wants to have 50.1% in Proton, and if it still needs government assistance. And if it does, why should the government render it, and for how long?
Back in January 2012 when DRB-Hicom acquired Khazanah Nasional Bhd's 43% block in Proton, the former's then managing director Tan Sri Mohd Khamil Jamil had said, "DRB-Hicom and Proton have over the years accumulated a reservoir of potential waiting to be realised at the right time. The synergy between these two entities not only transcends but also enhances the entire automotive ecosystem … Proton will eventually emerge as a force to be reckoned with on the global automotive map."
Five years on, has the potential been realised?