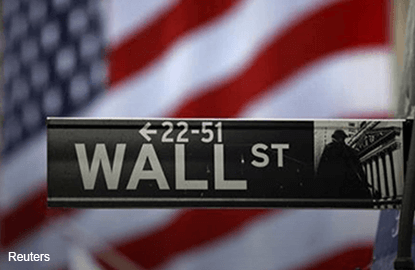 (Sept 2): US stock index futures rose on Wednesday after fresh intervention from China to support its markets helped calm jittery investors, and ahead of US private employment data.
* Private payrolls processor ADP is expected to report that private firms added more jobs in August than in July. The data, due at 8.15am ET (1215 GMT), will provide a snapshot of the labor market ahead of Friday's critical non-farm payrolls data.
* Friday's job numbers is the last monthly employment report before the US Federal Reserve meets on Sept 16–17, when an announcement on interest rates is widely expected.
* The US central bank has said it will raise rates only when it sees a sustained recovery in the economy, with a key focus on labor and inflation.
* But the acute market volatility in the last few days has prompted investors to scale back bets that the Fed will delay raising rates as early as this month.
* Wall Street closed sharply lower on Tuesday, with renewed concerns about China's economy pushing major indexes down almost 3% and intensifying fears of a long-term selloff.
* Chinese stocks on Wednesday bounced off from steep losses and ended almost flat as fresh supportive measures from brokerages eased investor fears that Beijing may be intensifying a crackdown on illegal margin financing.
* Many Chinese brokerages pledged additional funds to buy shares, answering government calls to support the stock market.
* US factory orders data is expected at 10am ET. New orders for manufactured goods are expected to have increased 0.9% in July after rising 1.8% in June.
* Ambarella's shares were down 11.5% at $79.35 premarket after the maker of chips for wearable and action cameras gave a third-quarter revenue forecast that largely fell short of estimates.
** GoPro, Ambarella's key customer, was down 6.2% at $41.
Futures snapshot at 7.05am ET:
* S&P 500 e-minis were up 10.5 points, or 0.55%, with 274,916 contracts traded.
* Nasdaq 100 e-minis were up 22.75 points, or 0.55%, on volume of 43,978 contracts.
* Dow e-minis were up 91 points, or 0.57%, with 49,875 contracts changing hands.