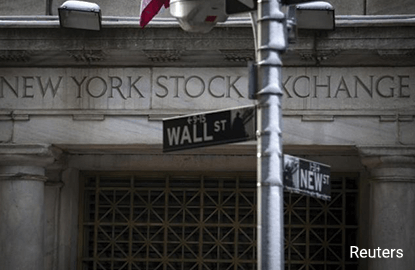 (Sept 1): US stock index futures fell sharply on Tuesday after weak data from China heightened fears of a slowdown in the world's second-largest economy.
* Data showed that China's manufacturing sector shrank at its fastest pace in three years and its services sector also showed signs of cooling.
* Wall Street ended lower on Monday and wrapped up its worst month since 2012 after comments from a senior Federal Reserve official appeared to indicate a potential US interest hike in September.
* Adding to the nervous sentiment, the head of the International Monetary Fund, Christine Lagarde, said that global economic growth was now likely to be weaker than had been expected just a few months ago.
* Oil prices resumed their downward spiral after weak data from China, falling more than $2 in early trade.
* European indexes also fell about 2%, extending losses from the previous week.
* Data expected to be released today includes the Institute for Supply Management's index of national factory activity at 10am ET (1400 GMT), which is expected to fall to 52.6 in August from 52.7 in July.
* Sales data released by major automakers is expected to show US auto sales declined to 17.30 million vehicles in August from 17.55 million in July.
* Yahoo shares were down 1.99% at $31.60 in premarket trading. The company's CEO Marissa Mayer announced she is pregnant with identical twin girls, likely due in December.
* Apple was down 2.2% at $110.31. The iPhone maker said it was looking to move into the original programming business to compete with video streaming companies such as Netflix Inc, Variety reported on Monday. Netflix fell 4.2% to $110.20.
* Oil majors Chevron and Exxon fell about 2%.
Futures snapshot at 7.08am ET:
* S&P 500 e-minis were down 38.5 points, or 1.96%, with 406,713 contracts traded.
* Nasdaq 100 e-minis were down 90 points, or 2.11%, on volume of 60,478 contracts.
* Dow e-minis were down 311 points, or 1.88%, with 49,676 contracts changing hands.