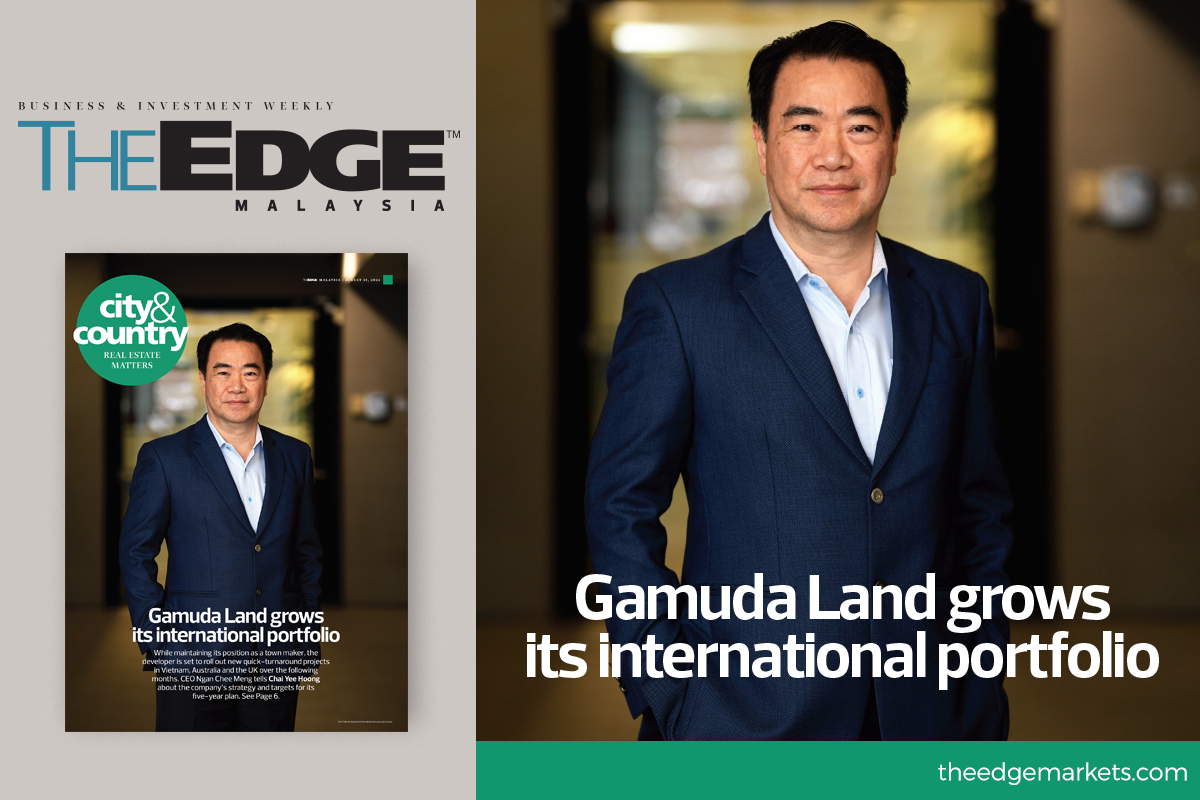 KUALA LUMPUR (Aug 14): Gamuda Land has rolled out its overseas expansion plans with an RM8 billion annual sales target by the end of the fifth year. "Based on our forecast and our take on the countries and projects that we are going into, we are looking at RM8 billion, representing a CAGR (compound annual growth rate) of about 25%," says CEO Ngan Chee Meng.
"The RM4 billion sales achieved [for FY2022 ended July 31, 2022] is unprecedented. Four, five years ago, we were at RM1.6 billion to RM1.8 billion. For the next five years, we see ourselves strategising differently in three key areas," he adds.
The three areas Gamuda Land is focusing on are to keep its 50:50 ratio between local and overseas projects, creating an optimum balance between its township developments and its bite-sized quick-turnaround projects, as well as to balance the company's property portfolio by going into the spheres of commercial and industrial.
"This will be our sustainable model moving forward, giving us the opportunity to reorientate ourselves along the way, as we will never know what the next one- to two years will bring and we don't want to be stuck with a project that has a long gestation period," says Ngan.
Over the next few months, Gamuda Land has plans to roll out new projects in Vietnam, Australia and the UK. These projects will include Artisan Park, which is a US$125.5 million landed development in Binh Duong;  an AUD$180 million apartment project in South Melbourne; and an apartment development in West Hamstead, London, which has a gross development value of £65 million.
Read more about Gamuda Land's plans in The Edge Malaysia weekly's Aug 15, 2022 edition.
Save by subscribing to us for your print and/or digital copy.
P/S: The Edge is also available on Apple's AppStore and Androids' Google Play.