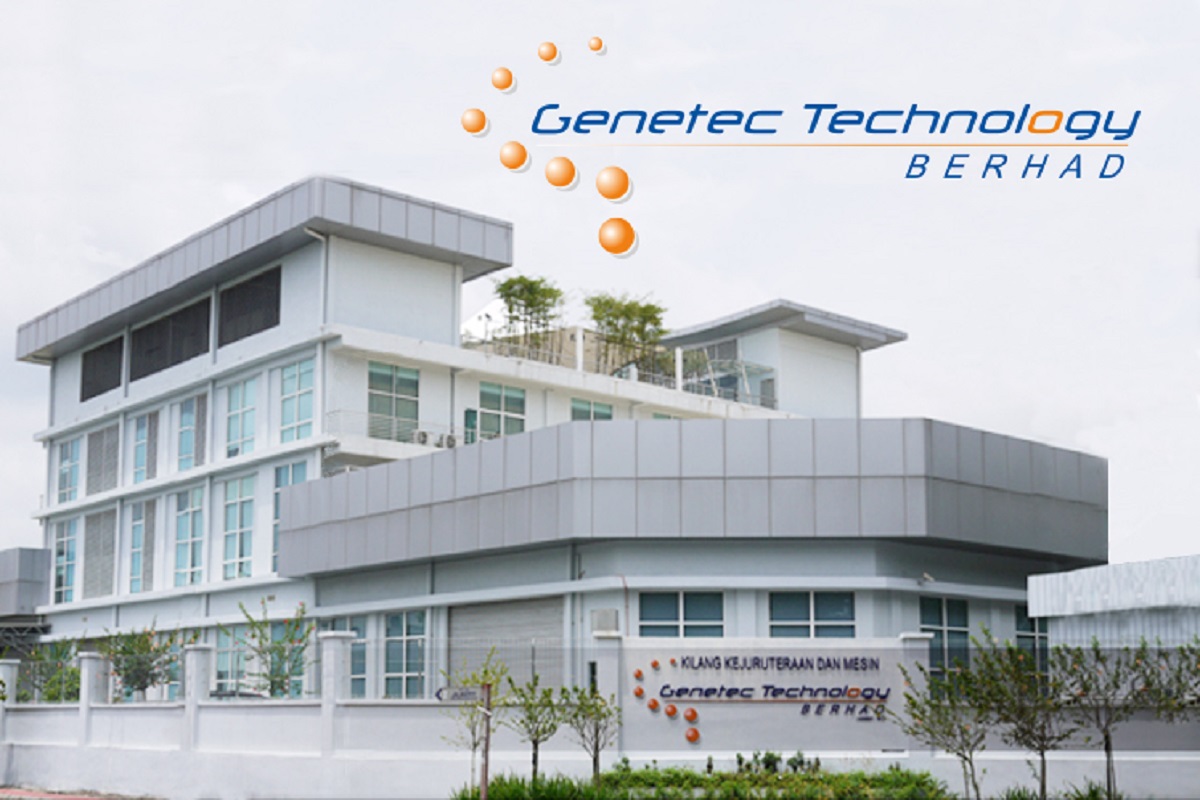 KUALA LUMPUR (Aug 30): The market capitalisation of Genetec Technology Bhd has swelled past RM1.5 billion as the industrial automation specialist's share price hit as high as RM31.12 amid active trades this morning.
The stock, which closed at RM29.10 last Friday (Aug 27), eventually settled at RM31.10 — a record high closing price — after gaining RM2 or 6.9%. Its latest share price gives it a market capitalisation of RM1.597 billion. The stock has climbed RM29.37 or 1,697% from RM1.73 at end-2020.
It is unclear what is driving the rally in Genetec's share prices — its latest bourse announcement concerned 249,000 options under the Employee Share Option Scheme (ESOS) exercised at RM1.37 apiece, widening its share capital to 51.35 million.
Genetec's share price rally has also benefitted the company's directors and employees who have been granted ESOS with a total of about 2.33 million ESOS options having been exercised since Feb 5 as part of the 6.59 million ESOS options offered in October 2020.
According to Bursa filings, directors granted ESOS options were managing director Chin Kem Weng (560,000), chief operating officer Sow Ewe Lee (500,000), executive director Tan Moon Teik (500,000), non-executive director Hew Voon Foo (100,000) and independent non-executive director Teh Kim Seng (100,000). 
Last month, Genetec reported that for the first quarter ended June 30, 2021 (1QFY21), it returned to the black with RM8 million net profit from a net losses of RM2.1 million in the same period last year and RM5.7 million in the previous quarter. Revenue more than tripled to RM40.3 million from RM12.4 million year-on-year and RM13 million quarter-on-quarter.
In its filing with Bursa Malaysia, the company attributed the increase in net profit to higher sales volume and improved operational efficiency, coupled with the absence of one-off expense of RM2.8 million in respect of share-based payment arising from the granting of share options to eligible directors and employees.
The group said it achieved a strong order book primarily from the electric vehicle (EV) sector, which has significantly contributed positively to the performance of the current quarter and will be expected to continue performing in the subsequent quarters barring unforeseen circumstances.
"Despite the current challenging market condition, the group remains committed to strictly controlling its project quality and efficiency with our operational and key personnel executed well to fulfil timely delivery commitments to our customers," it said.
Besides strengthening its research and development capabilities, the group said it will further expand its cooperation with key global customers to seize opportunities created by the current trend of EV and autonomous driving to strengthen its position in the industry and enhance its market share.
To recap, the company had placed out two blocks of shares in June when its share price retreated from the RM5-level, which was the all-time high then. One block of 2.28 million shares was placed out at RM3.42 apiece, while another block of 2.29 million shares was placed out at RM3.33 per share.
The return of the share placements is more than 600% in about two months.
Lam Jian Wyn & Tan Choe Choe