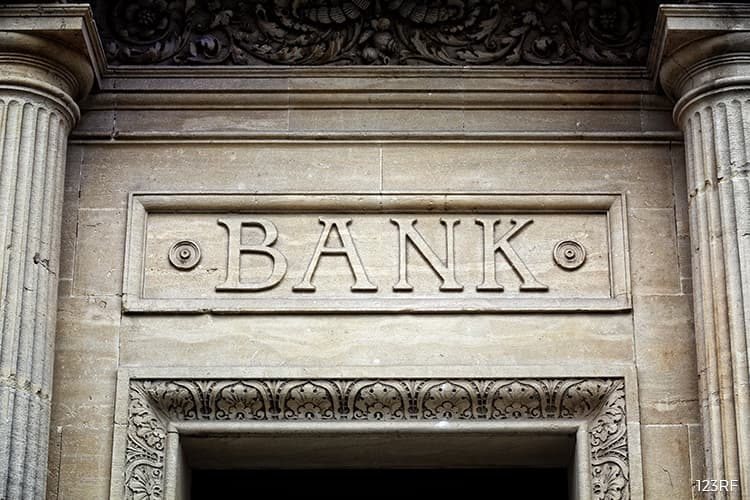 In the wake of the Covid-19 outbreak and subsequent Restricted Movement Order (RMO) many small and medium enterprises (SMEs) are expected to suffer greatly. To mitigate the impact of these hard times, three financial institutions that come under the ambit of the Ministry of Entrepreneur Development and Cooperatives (Medac) – SME Bank, Bank Rakyat and the National Entrepreneur Group Economic Fund (Tekun Nasional) – have implemented a series of initiatives to help their borrowers and clients stay the course.
SME Bank, for instance, is providing temporary relief on financial commitments for up to six months and offering eligible customers a restructuring of their financing packages. "This initiative will benefit approximately 2,800 customers, with financing worth RM4.5 billion," SME Bank CEO and group president Aria Putera Ismail tells Enterprise.
"We can expect the cash flow of SMEs to be affected by the decline in economic activity, especially the demand of goods and services, resulting in total sales plummeting. The ecosystem in the business network will be disrupted, especially by suppliers, distributors and employees," he points out.
In addition, SME Bank is offering up to six months' deferment of rental payment to the 248 tenants of its Entrepreneur Premises Complexes at 26 locations nationwide. "This will save up to RM2.3 million on their operational cost. The bank is also considering rescheduling the outstanding rental payment for amounts less than RM10,000 on a case-to-case basis."
It is also offering financing of up to RM1 million per customer under the Special Relief Facility fund provided by Bank Negara Malaysia at a profit rate of 3.75% per annum. The financing tenure is for 5.5 years.
Aria says the bank is not only providing financing but also moral support during these difficult times. "Our subsidiary, the Centre for Entrepreneur Development and Research Sdn Bhd (Cedar), a specialised entrepreneurial coaching centre, is assisting SMEs by disseminating information and tips on how to handle business in the current situation and assist them in coming up with alternative plans for their businesses via our online and social media platforms."
Cedar's business coaching for SMEs via its GrowthWheel online platform is ongoing. "It is important for SMEs to remain focused and clear with their business plans to ensure they are ready to manoeuvre their business amid the Covid-19 crisis," he says.
Aria says Cedar has coached more than 43,000 participants in various entrepreneurial coaching sessions since its inception in 2013.
Not to be left behind, Bank Rakyat is taking proactive measures to help individuals and businesses weather the Covid-19 storm. It launched its "Bank Rakyat Cares" campaign yesterday focusing on three products – Term Financing-i for micro entrepreneurs, Term Financing-i for SMEs and cooperatives as well as Credit Card-i. The bank has allocated RM200 million worth of financing facilities for the campaign, which runs from March 23 to Sept 30.
Bank Rakyat CEO Datuk Rosman Mohamed says the campaign will benefit a sizeable number of its customers. This includes its Credit Card-i customers, who will receive a 50% discount on the profit rate for withdrawals during this period. This initiative enables Bank Rakyat to help its credit card customers, 30% of whom are from the B40 group, to meet their daily needs, he adds. 
"This initiative is on top of our financial relief programme, which includes a moratorium on financing payments for six months offered to all affected individual and business customers, as announced on Feb 8," says Rosman.
There are three schemes under the "Bank Rakyat Cares" campaign. First, there is the Bank Rakyat Cares Special Financing for micro-entrepreneurs. This is open to micro-entrepreneurs from all eligible sectors, including wholesale/retail, agriculture and agro-based industries, tourism and healthcare, transport and services. 
Those eligible can get up to RM50,000 in financing for a five-year tenure. The bank is also offering a moratorium of up to nine months on the monthly instalment payments of affected business owners and it will bear 50% of the legal fees.
The next scheme is the Bank Rakyat Cares Special Financing (SME and Cooperatives). This, too, is open to entrepreneurs in the above-mentioned sectors. Here, eligible business owners can obtain up to RM200,000 in financing for a tenure of up to five years. Here too, the bank is offering a moratorium of up to nine months on monthly instalments and will bear 50% of the legal fees.
The Card Credit-i Cash Withdrawal is open to principal and supplementary cardholders of Bank Rakyat Credit Card-i (not including corporate credit card-i holders). The bank will not be imposing a minimum limit on cash withdrawals and will halve the profit rate charged during the duration of the campaign. While there is no minimum limit on cash withdrawals, the maximum amount that can be withdrawn will be subject to the cardholder's existing credit limit.
On top of all this, entrepreneurs can apply for the Special Assistance Facility from Bank Negara Malaysia's funds for SMEs to help businesses and households affected by the Covid-19 outbreak.
Tekun – which provides business opportunities, business capital financing, guidance and support services to small businesses – has come up with four initiatives to ease the burden of its borrowers. These include a six-month moratorium on the payment of loans, a rescheduling of loans, a special exception to withdraw everything from the entrepreneur's Tekun savings account (as long as the account is not being deducted for automatic loan payment) and an overlapping loan of RM10,000 in addition to the existing loan to help tide things over.