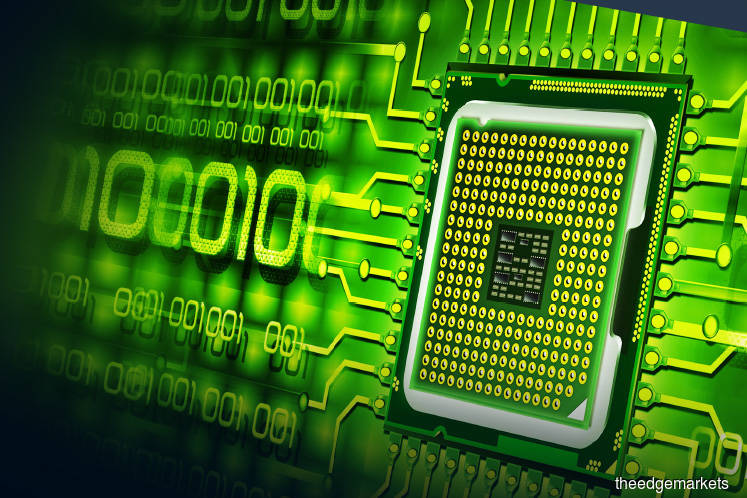 KUALA LUMPUR (Oct 3): Global sales of semiconductors rose 23.9% year-on-year in August to US$35 billion for the month of August 2017, from US$28.2 billion a year earlier, according to the U.S.-based Semiconductor Industry Association (SIA)
In a statement on its website yesterday, the SIA said the figure was 4% more than the July 2017 total of US$33.6 billion.
SIA said all major regional markets posted both year-to-year and month-to-month increases in August, and the Americas market led the way with growth of 39% year-to-year and 8.8% month-to-month.
All monthly sales numbers are compiled by the World Semiconductor Trade Statistics (WSTS) organisation and represent a three-month moving average.
SIA president and CEO John Neuffer said global semiconductor sales were up significantly in August, increasing year-to-year for the thirteenth consecutive month and reaching $35 billion for the first time.
"Sales in August increased across the board, with every major regional market and semiconductor product category posting gains on a month-to-month and year-to-year basis.
"Memory products continue be a major driver of overall market growth, but sales were up even without memory in August," said Neuffer.
SIA said year-to-year sales increased in the Americas (39%), China (23.3%), Asia Pacific/All Other (19.5%), Europe (18.8%), and Japan (14.3%).
It said month-to-month sales increased in the Americas (8.8%), China (3.7%), Japan (2.8%), Asia Pacific/All Other (2.2%), and Europe (0.6%).