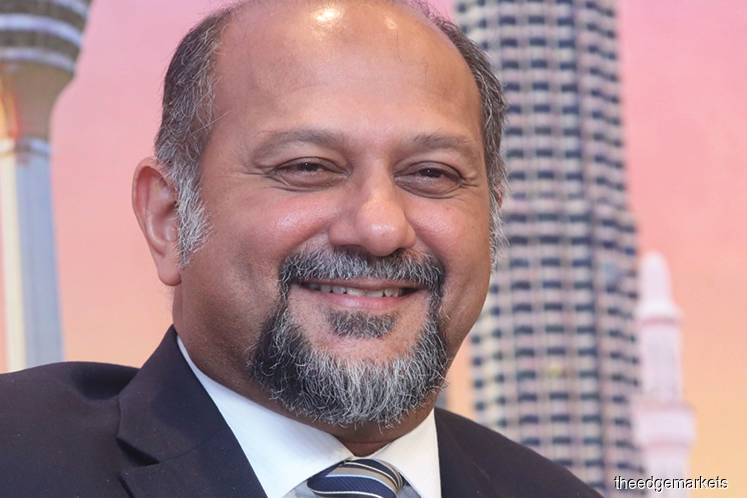 KUALA LUMPUR (March 11): Communications and Multimedia Minister Gobind Singh Deo has urged the public to be responsible in what they post on social media. He said he has been receiving complaints about the lack of guidelines on taking action against provocative statements made on social media.
"Freedom of speech does not mean absolute freedom, it must come with responsibility. We are all responsible for this country. If there is speech which can result in a problem with unity or national security, I think that is something we have to deal with.
"Freedom of speech has its limits, it must be looked at in the context of the law that exists, and the limitation that exists to ensure that there is public order and that national security is maintained," he told reporters in Parliament after Yang di-Pertuan Agong Al-Sultan Abdullah Ri'ayatuddin Al-Mustafa Billah Shah delivered his Royal Address today.
"We got no issues with social media and the press, but everybody must be mindful that whatever published will have an impact to the society. This is where I think there is a need for us to be responsible, and to make sure that we observe and check what we post," he added.
Gobind also said he intends to have a dialogue session with certain social media portal owners, to discuss measures to curb provocative statements.
"I have received many complaints about this. People have asked me why we allow some of these comments which are very inflammatory in nature to remain, why we do not have rules to deal with these. Technically we are looking at the strict application of law.
"One can argue that a publisher is responsible for whatever that appears on his website. Likewise, in a portal, one can argue that a person who allows the comment on his portal should be responsible for the comment made," he said.
Earlier in his Royal Address, Sultan Abdullah said media influence, especially irresponsible usage of social media, may threaten the noble values that are based on religion and moral principles of society.
"Although our government embraces openness and freedom of speech, these rights must be exercised within the legal framework and the accepted societal norms. Meanwhile, enforcement agencies must take firm action against any dissemination of unlawful social media content," he said.