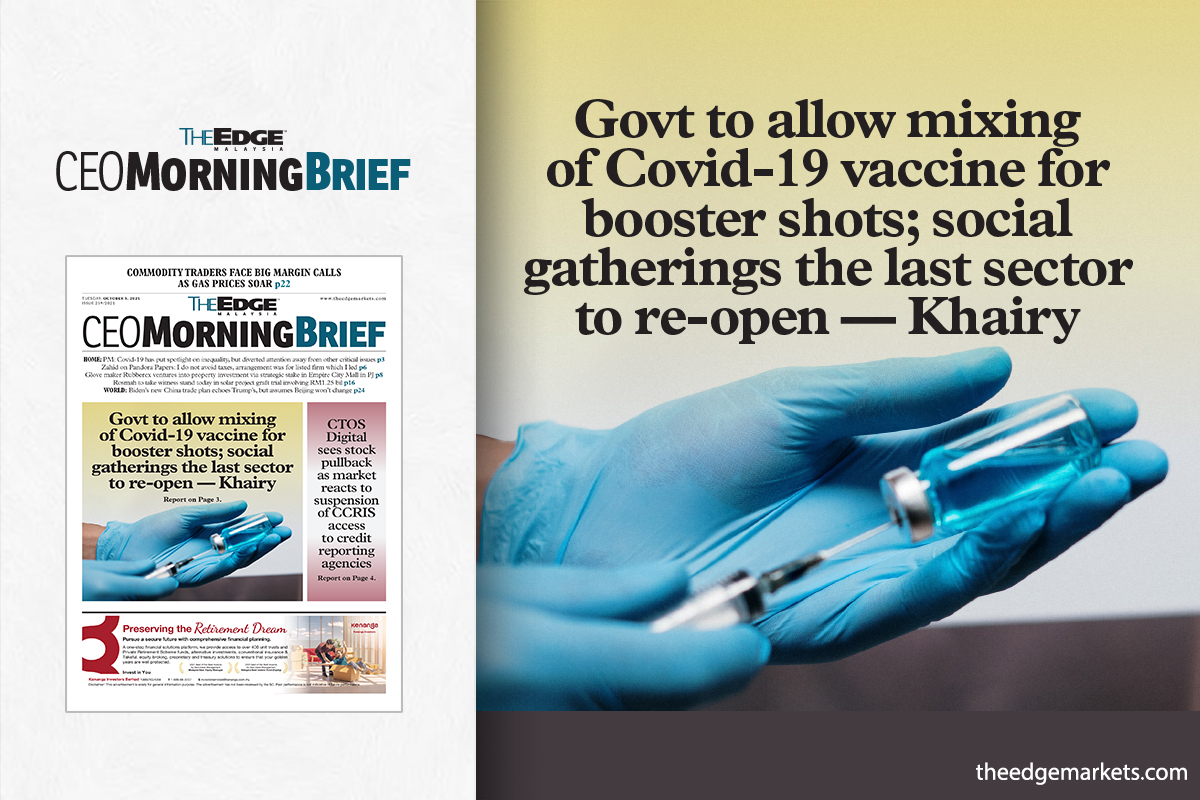 KUALA LUMPUR (Oct 4): The government will allow the use of heterologous vaccination methods or mixed use of different Covid-19 vaccines for the booster shots beginning this month, according to Health Minister Khairy Jamaluddin. 
He said the agreement was reached through a joint evaluation of the Covid-19 Vaccine Supply Access Guarantee Special Committee (JKJAV) last week.
"Studies with regard to these vaccination methods have been conducted and it is recommended by the committee to adopt this heterologous method in administering the booster shot," he said in Parliament on Monday. 
Khairy also explained that the surge in new Covid-19 cases in Sarawak may be due to the early opening of certain sectors.
Follow our Covid-19 vaccination tracker to see where we are in the race to herd immunity.  
"Sarawak has the highest rate of vaccinations and because of that they started to open certain sectors in the state earlier than others. 
"We also study the possibility of a waning effect of the Covid-19 vaccine and the Health Ministry is aiming to administer the booster shot to the elderly group in Sarawak by this month," he elaborated.
Sarawak continues to head the list with the highest number of cases reported on Sunday (Oct 3), with 1,418 new cases registered.
Social gatherings to be the last sector to re-open 
Separately, in his tweet on his official page, Khairy said social events in a closed venue may be among the last sectors to re-open. 
"I am unconvinced at the moment that standard operating procedures can be observed in big weddings and others, where masks are removed and people talk with mouths full of food. 
"Let's see how we behave after [interstate travel] is allowed," he said. 
Earlier, Prime Minister Datuk Seri Ismail Sabri Yaakob has assured the public that there will be an immediate announcement on allowing interstate travel once 90% of the country's adult population is fully vaccinated.
For more Parliament stories, click here.
To receive CEO Morning Brief please click here.