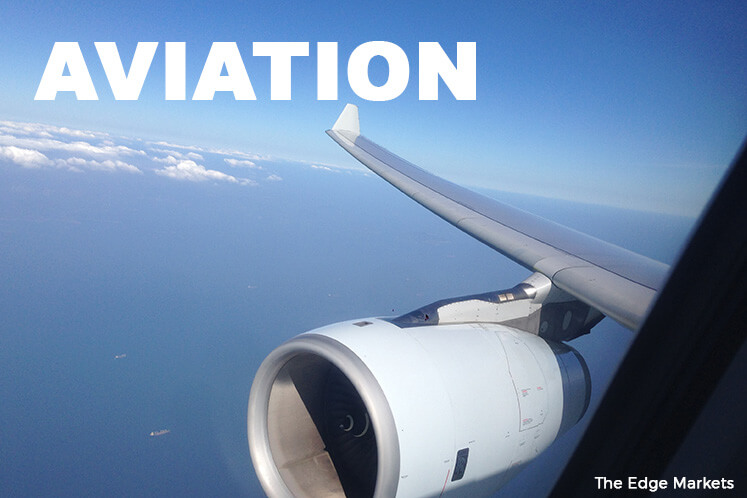 KUALA LUMPUR (March 30): Opposition lawmakers are urging the government to set up an aviation security council under the charge of Parliament to enhance safety standards in domestic airspace.
At a press conference today, Bukit Mertajam Member of Parliament Steven Sim Chee Keong said the government should take proactive role in issues surrounding air travel, particularly after an accident involving an Airbus A380 occurred in Oman airspace on Jan 7 this year.
"There are currently many A380s operating in and out of KLIA every day. The current minimum vertical separation distance in our airspace is 1,000 ft. This is the same distance which caused the private jet to roll over in Oman," he said.
On Jan 7 this year, a Bombardier Challenger 604 (registered as D-AMSC) aircraft, operated by German airline MHS Aviation, was flying over the Arabian Sea at 34,000 ft en route to Abu Dhabi when it lost control and plummeted as much as 10,000 ft as the aircraft flipped upside down for five times after getting caught in the turbulence generated by an A380.
It was reported that the Challenger was flying at 1,000 ft below the said superjumbo jet during the accident, and that the pilot managed to regain control of the aircraft and make an emergency landing in Muscat, Oman.
Passengers in the Bambardier's private jet sustained serious injuries and the plane was damaged beyond repair.
Today, Sim pointed out that most of air traffic coming in and out of KLIA fly below 10,000 ft.
"If the Oman incident happens, there will not be enough room to recover. We call on the government, especially the Department of Civil Aviation (DCA), to take immediate measures on heavy and super heavy aircraft wake turbulence," he said.
Currently, technical and safety matters for Malaysia's civil aviation lies with the DCA, while economic and commercial matters related to civil aviation are regulated by the Malaysian Aviation Commission, established last March.