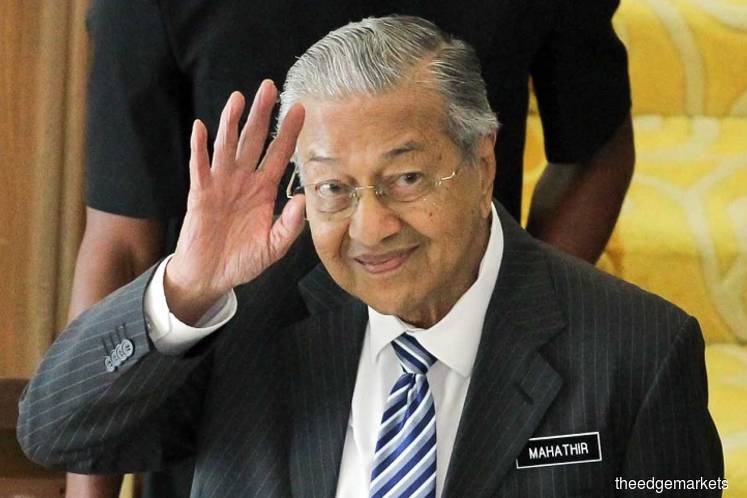 KUALA LUMPUR (Oct 22): The government is still reviewing all its institutions, including the Malaysian Aviation Commission (Mavcom), and has not made a decision on whether to disband the commission.
Speaking to reporters at the Parliament lobby today, Dr Mahathir said the review is to examine whether these institutions were "affected by the last government".
"We are looking at everything. This is a new government. We examine all the institutions that were affected by the last government. If there is a need to change, we will change," he said.
Last Thursday, Transport Minister Anthony Loke had told a closed-door investors' forum that the government is mulling a restructuring of the existing regulatory bodies in the aviation sector.
Apart from Mavcom, the other regulatory body in the sector is the Civil Aviation Authority of Malaysia.
On a separate matter, Dr Mahathir said the government is still reviewing business proposals on turning national carrier Malaysia Airlines Bhd around.
"We know Malaysia Airlines is losing money. It has undergone many changes, many ideas and management, but still it is losing money. Now there are people who said they can turn it around, we will examine that, we examine all, if you have any idea, you are welcome to [share with the government]," he said.
Malaysia Airlines' net loss narrowed by a marginal 2.5% to RM791.71 million for its financial year ended Dec 31, 2018 from RM812.11 million in the previous year, as revenue improved by a slight 0.8% to RM8.74 billion from RM8.67 billion.