This article first appeared in Forum, The Edge Malaysia Weekly, on July 5, 2021 - July 11, 2021.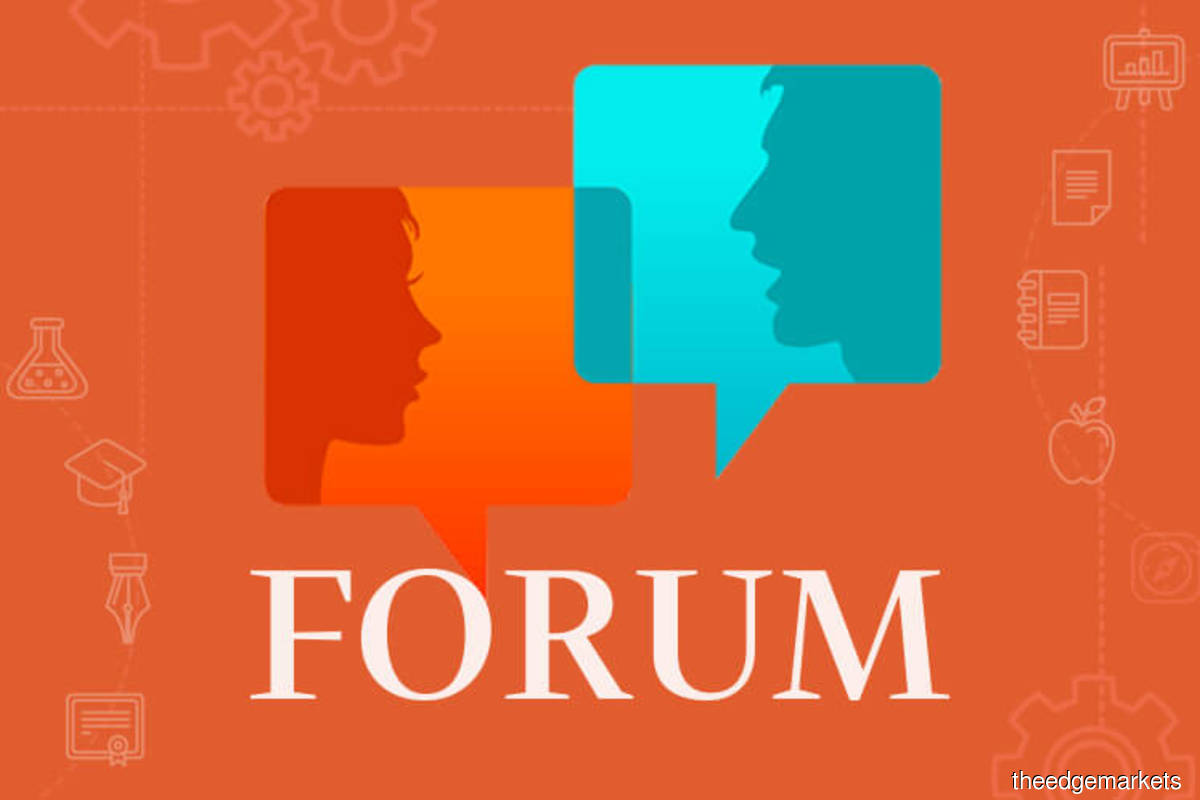 Digital banking is transforming the traditional financial landscape. There are now 249 digital banking players globally, comprising dynamic digital upstarts and transitioning legacy operators.
Malaysia offers fertile ground for this digital transformation, with the recent flurry of activity around applications for digital banking licences providing a positive framework for expansion. This is backed by findings that reveal more than 30% of consumers and businesses in Malaysia are willing to adopt digital banking — a figure that will likely expand as exposure to these platforms grows.
The digital transformation of banking is not a new story. Internet banking triggered a similar transition. What sets this shift apart is its remarkable acceleration, driven by the expectations of customers used to the services of technology brands such as Grab, Shopee and Lazada.
Expectations of customised and personalised service, alongside the rapid expansion of digital connectivity, is providing a fascinating landscape of growth in which legacy banking operators face competition from emerging digital-first challengers.
This market is the focus of Boston Consulting Group's (BCG) new report — Emerging Challengers and Incumbent Operators Battle for Asia Pacific's Digital Banking Opportunity.
Competition and growth in Asia-Pacific
Asia-Pacific is home to 20% of global digital challenger banks (DCBs). They are largely dominated by consortium-led players, driven by technology giants and non-financial institutions the likes of WeBank, Rakuten Bank and BigPay.
Competition for market leadership is wide open — no DCB has yet captured more than 2% market share in its operating market. Asia-Pacific is home to more than two-thirds of successful players, with just 5% of all DCBs achieving break-even globally.
What unites these players is their ability to leverage a substantial existing ecosystem, benefiting from strong brand recognition, data-rich insight and an established customer base. In addition, they leverage and utilise existing assets with strong brand recognition, existing ecosystem of users, and experience in adjacent areas such as e-payments; building and scaling a bank through a customer-centric approach with smooth user experience backed by scalable technology and agile governance; and sustaining success reliant on an agile, data-driven approach with the right product release strategy.
South Korea-based Kakao Bank is a prime example of success. Since its launch in 2017, the bank has gained more than 13 million customers. It has reached a customer penetration rate of 26% with a far lower acquisition cost per customer than traditional banks, leveraging the significant ecosystem of parent company Kakao Corp.
China-based WeBank is another key example of utilising an "open banking" approach through an integrated digital ecosystem. This model allows WeBank to target underbanked and unbanked segments and small and medium enterprises (SMEs), driving profit through lending. Leveraging data analytics and advanced modelling capabilities, WeBank has achieved a non-performing loan (NPL) ratio that is less than half the industry average at 1.2%.
There are currently more than 15 bidders for Malaysia's digital banking licences, either by declaring their intention to bid for one or having discussed it in the media. These players come from a variety of backgrounds, including banking and financial technology (fintech) players such as RHB and Axiata, and CIMB and Touch 'n Go; technology companies with local partners (Singapore-based Sea Ltd and YTL, Razer and Berjaya), as well as other industries. This diverse group of players paints a picture of the remarkable value potential digital banking is viewed as unlocking in Malaysia.
Success in Malaysia and Southeast Asia
Southeast Asia offers promising ground for digital banking growth, with large, underserved populations, reliable economic growth and high digital penetration.
With our digitally savvy population and growing use of digital platforms, Malaysia is one of the most attractive markets in Southeast Asia. While it has one of the more developed banking sectors in the region — with a high banking penetration rate of 85% — there remains significant room for growth through digital banking. That potential is particularly acute in underserved segments and among SMEs.
Malaysia's payment market is cash-resilient, but the growing shift towards e-wallets and other digital payment platforms reveals high growth potential. With debit cards accounting for 81% of total cards in circulation in 2019, there is a clear appetite for more formal banking payment methods that could be complemented by customer-centric digital banking models.
There are signs that banks are responding to this shift, with accelerating efforts to improve their digital and technological capabilities. Despite these moves, there doesn't seem to be a dominant market winner yet taking advantage of the digitally engaged population. Equally, while rival players battle it out, no fintech company has yet achieved true scale beyond the payment space.
A strategic path forward
Incumbent banks must weigh up the challenges of transitioning legacy IT infrastructure and organisational processes against the significant hurdles of establishing a winning solution to compete against new entrants.
Broadly speaking, the report identifies three potential paths for operators to either (a) digitalise themselves; (b) launch a separate DCB entity; or (c) establish a secondary brand. Often, banks collaborate with established fintech players to support this journey.
DCBs driven by non-financial institutions (such as big tech players or fintech firms) must reflect on the significant complexity of the banking industry and how to best leverage their existing skill sets and experience to succeed in this space.
The report highlights five potential models for non-banks, to become either (a) lending marketplace platforms; (b) online P2P financing players; (c) online self-funded lenders; (d) ecosystem platforms that capture value from life events; or (e) true DCBs.
Understanding the local banking landscape is also a vital consideration. The report identifies essential areas of opportunity for digital banking pioneers to target in Malaysia.
Addressing pain points in the payments landscape with lower fees and improved service quality is one possible avenue for growth. Improving access to personal loans could also offer a sustainable pathway to market share, backed by more favourable terms and smoother, less time-intensive application processes.
Serving the key SME segment is another area of opportunity to consider. Improving access to a wider range of business types, reducing service rates and fees, and providing customisable products that fit unique business needs could be a winning proposition.
Operators should ask some key questions to inform their path forward. Can we afford to become a DCB? Why would we be successful? How do we accelerate success? What are my alternative strategies if not a DCB?
While the market growth potential remains significant, operators still face a challenging landscape in a three-part journey through application for partnership agreements, business plan development and regulatory approval; building an effective digital bank structure with agile leadership and appropriate talent; and launching with defined channel strategies, marketing initiatives and brand positioning.
There is no simple path to success, but Malaysia offers an attractive potential market for digital banking players that chart the right course.
---
Jungkiu Choi is managing director and partner at Boston Consulting Group. Ching-Fong Ong is managing director and senior partner at Boston Consulting Group, as well as Southeast Asia leader for DigitalBCG.