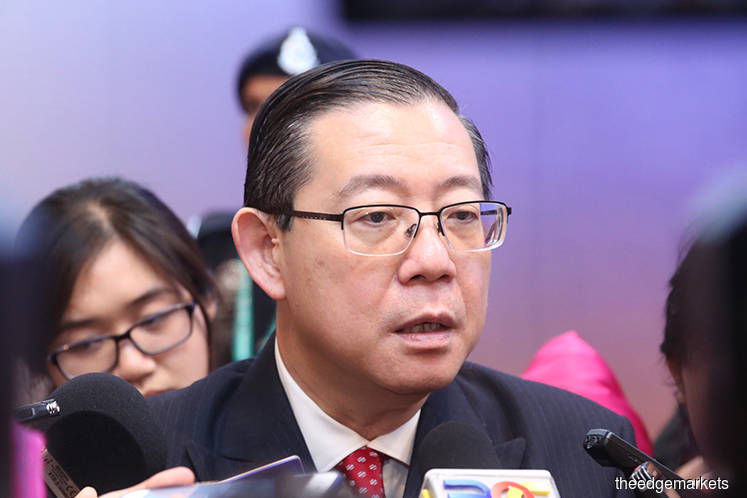 KUALA LUMPUR (July 9): Finance Minister Lim Guan Eng says today the government plans to implement the highway congestion charge on Jan 1, 2020 if the Cabinet approves the move.
Lim said the congestion charge will pay for the bonds issued to finance the proposed takeover of four Klang Valley highways — the LDP, Sprint, Kesas and SMART Tunnel — for RM6.2 billion.
Speaking to reporters at the Parliament lobby, Lim said the congestion charge is still subject to the Cabinet's approval, and the government plans to implement it on Jan 1 next year if the Cabinet gives its final approval for the move.
"After all the creditors and all the shareholders approve [of the takeover], it (the decision) will be submitted back to the Cabinet," he said.
On the identity of the local bank that was mentioned as being part of the bond issuance, Lim said: "It is big local bank, it is a reputable big local bank."
Lim said that while the government will issue bonds amounting up to RM6.2 billion to pay for the takeover of the four highways, the government will not accrue more debt as the congestion charge collected will pay for the bond issuance.
He said the optimal scenario will be road users not having to pay toll charges upon expiry of the four highway concessions.
"If we are still around, we think the government's finances will be better then, and we should be able to abolish tolls then, so that we can bear operational costs and impairments," said Lim.
He said the worst case scenario will be road users having to pay "a very low rate" to cover operational costs of these highways.
Read also: Govt to issue bonds to pay for highway takeover, says Guan Eng