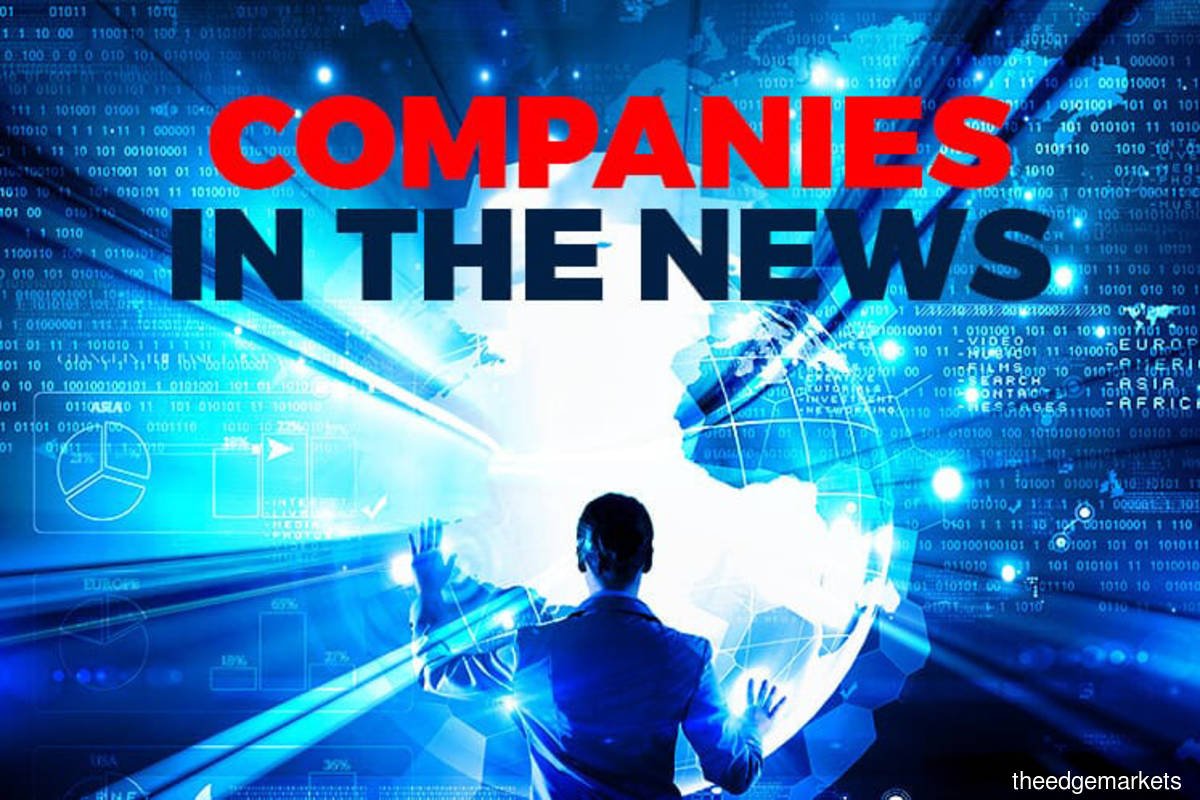 KUALA LUMPUR (April 14): Here is a brief look at some of the corporate announcements and news flow on Thursday (April 14) involving Hibiscus Petroleum Bhd, Malaysia Building Society Bhd, IHH Healthcare Bhd, LPI Capital Bhd, Carlsberg Brewery Malaysia Bhd, Brahim's Holdings Bhd, CCK Consolidated Holdings Bhd, HB Global Ltd, Malayan Banking Bhd, FSBM Holdings Bhd, Sealink International Bhd, and Telekom Malaysia Bhd.
Hibiscus Petroleum Bhd clarified that it has not sought to make any submission to any stock exchange for a special purpose acquisition company listing. The company said in a statement that it is always considering ways of enhancing shareholder value while also positively positioning the company for a future in which the world will transition to a lower carbon-emitting energy mix.
Malaysia Building Society Bhd (MBSB)-owned MBSB Bank Bhd's inaugural RM300 million sukuk offering under its dedicated RM5 billion Sustainability Sukuk Wakalah Programme has received overwhelming demand from investors. MBSB Bank said the sukuk offering recorded a final order book amounting to RM2.9 billion, a strong bid to cover ratio of 10 times.
IHH Healthcare Bhd and investment company Heal Partners are leading a US$15 million (RM63.42 million) Series A round in medical tech start-up Us2.ai. IHH's chief executive officer Dr Kelvin Loh said the company is looking to support and make cutting-edge clinical tools and care more accessible and affordable for patients through its investments in digital health companies like Us2.ai.
LPI Capital Bhd posted a lower net profit of RM61.53 million for the first quarter ended March 31, 2022, down 25.25% from RM82.31 million a year earlier. Lower investment income and profitability of its wholly-owned insurance subsidiary Lonpac Insurance Bhd contributed to the group's lower profit. Quarterly revenue fell 9.77% to RM397.74 million from RM440.79 million, mainly due to a 7.2% or RM28.5 million decline in gross earned premiums in the general insurance segment.
Carlsberg Brewery Malaysia Bhd said its business in Sri Lanka has been doing well so far and that the group will continue to closely monitor the situation in the country, which is in the midst of an economic crisis. Managing director Stefano Clini said the brewery group holds a 25% stake in Sri Lanka's Lion Brewery (Ceylon) Plc, and that operations there have been smooth up to this month, while "volume has been increasing even".
PN17 in-flight caterer Brahim's Holdings Bhd has submitted an appeal to Bursa Securities against the commencement of delisting procedures on the securities of the company. The loss-making Brahim's said the board of directors on Thursday submitted an appeal to the regulator against the commencement of action to delist its securities on Bursa Malaysia.
Integrated poultry firm and retail player CCK Consolidated Holdings Bhd has proposed to acquire the entire stake in Indonesia-based PT Bonanza Pratama Abadi for US$8 million (RM33.74 million). PT Bonanza is principally engaged in processing and freezing shrimp for local and export sales including principal products such as frozen raw shrimp, frozen cooked shrimp and frozen nobashi ebi shrimp.
Food processing group HB Global Ltd has decided to defer a plan to raise RM23.1 million in a private placement of 154 million new shares or 20% of its existing issued shares after having considered the current market sentiment. HB Global said its board of directors has decided to defer the proposed private placement for the time being.
Malayan Banking Bhd (Maybank) group president and chief executive officer Datuk Seri Abdul Farid Alias said the group does not think there is pressure on Bank Negara Malaysia (BNM) to raise the overnight policy rate (OPR) during the first three quarters of 2022 despite global central banks doing so because Malaysia's inflation "is not very acute". Abdul Farid said Maybank believes BNM will raise the OPR by 25 basis points to 2% in the fourth quarter of 2022.
FSBM Holdings Bhd's external auditor, Moore Stephens Associates PLT, has noted a material uncertainty that may cast a significant doubt on the information and technology service provider's ability to continue as a going concern. The auditor said it was unable to verify by alternative means the opening balances making up the statements of financial position for the financial year 2020 (FY20) ended Dec 31, 2020, FY19 and FY18.
Sealink International Bhd said its independent auditor has raised an uncertainty relating to the offshore marine support vessel operator's going concern in view of the current economic conditions and Covid-19. The auditor, Grant Thornton Malaysia PLT, in its report noted that Sealink's financial statement for the year ended Dec 31, 2021 showed that the group incurred a net loss of RM65.37 million. "As of that date, the total current liabilities of the group and of the company exceeded their total current assets by RM68.58 million and RM8.87 million respectively," the report further noted.
Telekom Malaysia Bhd (TM) signed an agreement with Digital Nasional Bhd on Thursday relating to their RM2 billion deal on 5G service. The service agreement follows the term sheet signed by the two parties on Dec 16 last year. "It is effective from Aug 28, 2021 and remains valid until the expiry of the 10 years' service term of the last commissioned cell site unless earlier terminated by the parties," said TM.