This article first appeared in The Edge Malaysia Weekly, on September 30, 2019 - October 06, 2019.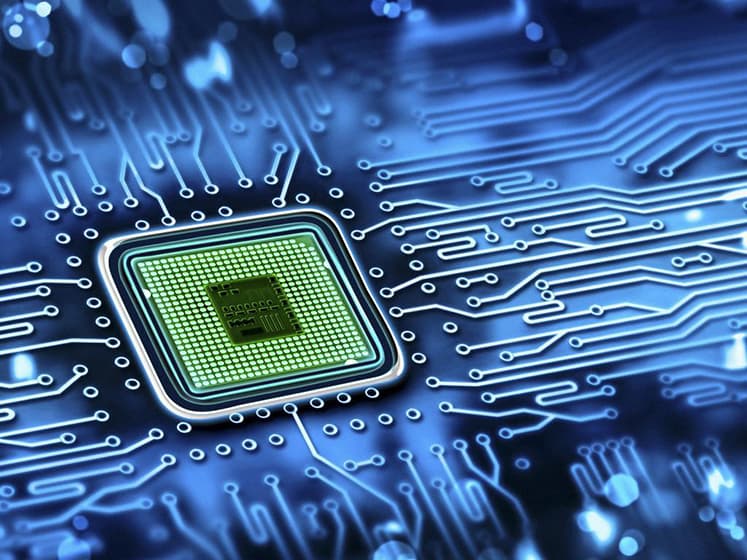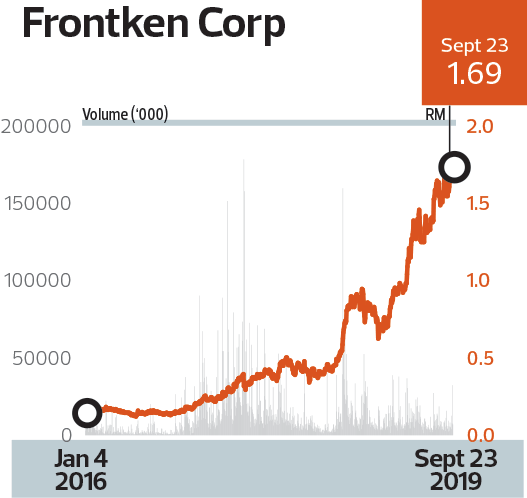 Global sales of semiconductors rose to a new high of US$468.8 billion last year, according to World Semiconductor Trade Statistics (WSTS). This speaks well for the industry worldwide, including Malaysia's.
The explosion of applications of connected devices translates into more orders for domestic technology companies.
Frontken Corp Bhd, a new member of The Edge BRC, stands out among the players in the outsourced semiconductor assembly,  test and precision cleaning industry.
The company's net profit jumped 13 times to RM52.26 million in the financial year ended Dec 31, 2018 (FY2018), from RM4 million in FY2015. This translates into a three-year compound annual growth rate of 135.4%.
Frontken claims it is the largest precision cleaning service provider in Malaysia, covering industries such as semiconductor, photovoltaic and organic light-emitting diode. It has operations in five other countries, namely Thailand, Taiwan, Singapore, Indonesia and the Philippines.
Its outstanding financial performance has bagged Frontken The Edge BRC award for highest growth in profit after tax over three years in the technology sector, a joint win with three other companies.
In Frontken's FY2018 annual report, chairman and CEO Ng Wai Pin says the group's semiconductor business in Taiwan, Singapore and Malaysia saw strong growth with an increase in revenue of 14.5%, 26% and 16.9% (based on their local currency) respectively, compared with FY2017.
The Taiwan operation was the main revenue contributor to the group, accounting for 56% or RM182.8 million of its total revenue, followed by Malaysia (18% or RM58.71 million) and Singapore (17% or RM54.26 million).
Frontken has more to impress its shareholders besides the continued strong earnings growth. Thanks to rising profits, the company is sitting pretty in a net cash position. Its cash pile has been rising fast from RM98.06 million in FY2016 to RM148.9 million in FY2018 — equivalent to a net cash per share of 14.2 sen, based on its total issued shares of 1.048 billion.
Furthermore, Frontken enjoyed widening net profit margins from FY2016 to FY2018. Its margin was 7.7% in FY2016, 10.19% in FY2017 and 16% in FY2018.
In terms of capital appreciation, the company has fared very well, too. In the three-year period between March 31, 2016, and March 31, 2019, its share price rocketed from 16.9 sen to 98.4 sen.
Frontken looks set to sustain its strong financial performance this year. Its PAT in the first six months ended June 30, 2019, surged 67% year on year to RM34.17 million. Its core net profit of RM33 million accounts for 49% of analysts' consensus full-year forecast.
"This is considered an outperformance as historically, first half only accounts for 37% to 40% of full-year earnings," says Tan J Young, an analyst with Hong Leong Investment Bank who covers Frontken, in an Aug 1 note.
While Frontken has been reporting good performance so far this year, dark clouds are hanging over the horizon. Global semiconductor sales dropped 14.5% to US$195 billion in the first half of the year, data compiled by WSTS reveals.
WSTS forecast semiconductor sales to drop 13.3% globally to US$406.6 billion this year, with the Americas leading all regions with a 27.3% plunge, followed by Asia-Pacific and Japan with a 9.8% and 9.7% decline, respectively.
The tariff war between the US and China is largely to be blamed for the slump in global semiconductor sales. Waning demand for smartphones due to longer replacement cycle and innovation stalemate is also a factor for the slide.
Nevertheless, Frontken remains optimistic about its prospects for the rest of the year, despite anticipating challenging overall business conditions amid uncertainties in the global economy.
"Although the general outlook for the semiconductor industry is tepid, the recent positive development following the settlement of a long-outstanding dispute by major players in this sector has somewhat boosted the outlook," the group says in its financial results report for the quarter ended June 30, 2019.