This article first appeared in The Edge Malaysia Weekly, on September 30, 2019 - October 06, 2019.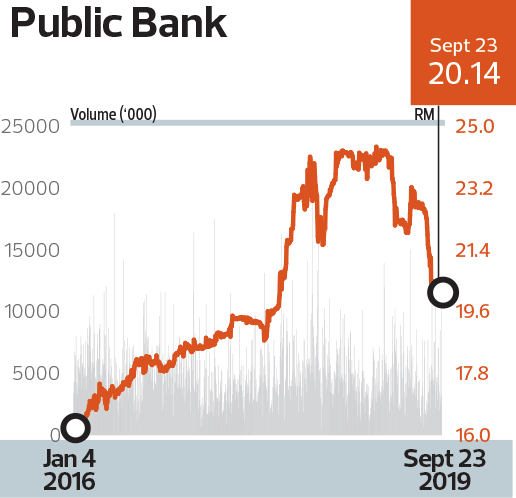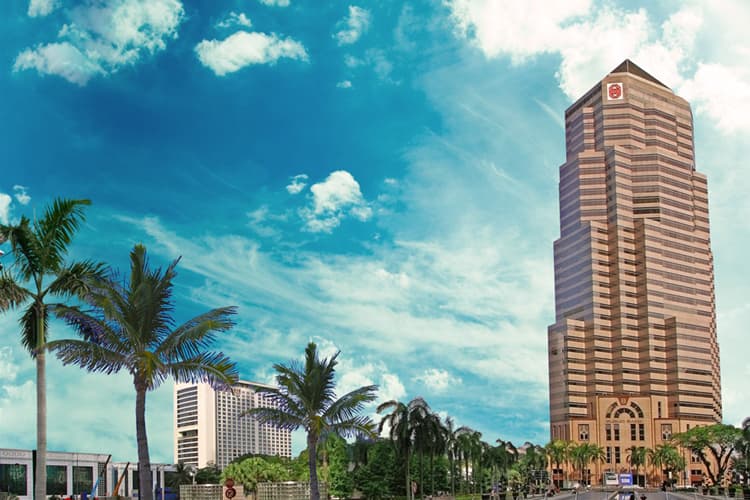 While its peers were venturing out to seize better growth opportunities elsewhere, Public Bank Bhd has focused on strengthening its footing at home. Public Bank is known for its steady growth in and out of season. In terms of asset size, it is the third largest banking group in the country and has rewarded its shareholders with regular dividends.
This has put Public Bank once again in the top spot for the financial services sector as the company with the highest double-digit return on equity (ROE) over three years — an achievement not many of its local peers have matched. Its three-year weighted ROE from FY2016 to FY2018 was 14.9%, far exceeding that of other financial institutions listed on Bursa Malaysia.
The banking group has held steady despite an increasingly challenging landscape for the financial services industry, where profit margins are under pressure while financial technology is shaking up the traditional banking scene.
Given the harsher operating environment, banks' ROE has been on a declining trend over the last few years. Still, Public Bank stands as the highest among its local peers at 17.8% in FY2015, 16.5% in FY2016, 15.8% in FY2017 and slipping to 14.8% in FY2018.
Public Bank has continued to see growth in net profit each year. From FY2016 to FY2018, net profit grew 7.4% from RM5.21 billion to RM5.59 billion. The cost-to-income ratio, however, has inched up over the years, climbing to 33% in FY2018 from 32.3% in FY2016. That being said, the bank's asset quality remains the best in the industry as the gross impaired loan ratio has stood firm at 0.5 times over the last three years.
In its financial performance announcement for the second quarter ended June 30, 2019 (2QFY2019), the group announced a net profit of RM2.74 billion for the cumulative six-month period (6MFY2019). This was a decline of 2.1% year on year, on the back of higher overhead expenses and lower net interest income due to the overnight policy rate cut of 25 basis points in May.
"Cumulative earnings were within expectations, making up 49.3% of our estimate and 48.2% of consensus'. The group delivered an ROE of 13.2% for 6MFY2019. This was in line with our estimate, and the results were not as weak as the market had expected," says AmInvestment Bank Research in an Aug 15 report. It added that the group's loan pipeline has improved and the bank is expected to meet its loan growth target of 4% to 5% for FY2019.
For 2QFY2019, the group's impaired loans increased 8% year on year in 2QFY2019 compared to a contraction of 1.8% quarter on quarter in 1QFY2019.
"Despite upticks in loan impairments, the group's asset quality continues to be stable. We expect the strong asset quality to continue to be upheld due to the group's credit culture of expanding loans within its conservative risk appetite," adds the report.
Last December, the banking group's founder, Tan Sri Teh Hong Piow, retired as chairman. However, he remains on the board as a non-independent non-executive director. Teh was succeeded by Lai Wan, who was the deputy chairman prior to his appointment. But, Teh, who was instrumental in the growth of the bank, will stay on as an adviser.
Many have wondered what would happen at the bank after Teh's retirement. So far, there has been little news about changes in shareholding. However, this has not put to rest the question of whether a merger is on the cards.
Teh has 23.54% equity interest in Public Bank through Consolidated Teh Holdings Sdn Bhd.