This article first appeared in The Edge Malaysia Weekly, on September 30, 2019 - October 06, 2019.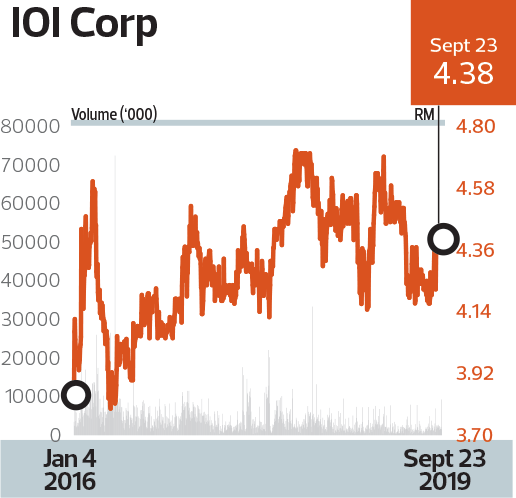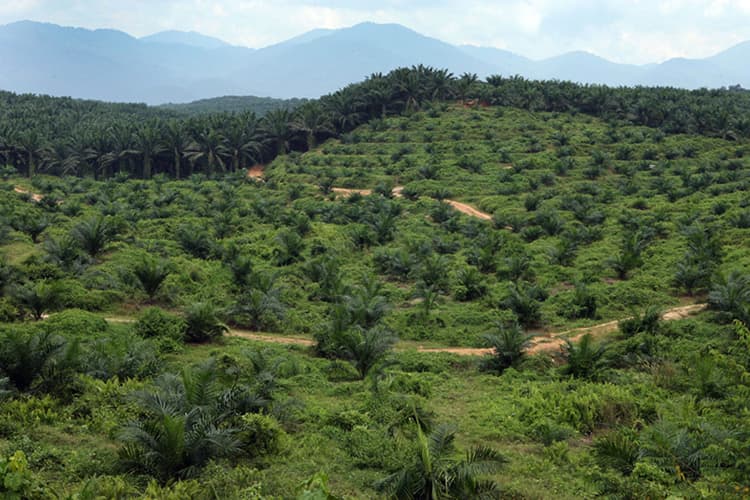 Year 2018 was a milestone for IOI Corp Bhd. The plantation giant booked a divestment gain of RM1.15 billion, lifting its annual net profit to a record high of RM3.06 billion in the financial year ended June 30, 2018 (FY2018).
As a result, the plantation group, which is among a handful that owns an extensive downstream operation, chalked up return on equity (ROE) of 36.84% in FY2018, a big leap from 10.18% in FY2017 and 8.86% in FY2016.
In September 2017, IOI Corp announced the proposed sale of 70% of Loders Croklaan, the group's speciality fats business, for RM3.94 billion in cash to global agribusiness and food company Bunge Ltd.
The deal was seen as a good move to unlock investment value.
Loders Croklaan was considered a prized business that IOI Corp `has grown since buying it over in 2003 for RM814 million from Unilever. The acquisition raised eyebrows at the time as pundits wondered whether IOI Corp had bitten off more than it could chew.
Nonetheless, the massive divestment gain speaks well of the IOI Corp management.
The acquisition of Loders Croklaan immediately gave IOI Corp a presence in Europe and North America. It also enhanced the group's value chain, further integrating its operations, all across from upstream to downstream.
In the past 15 years, Loders Croklaan has expanded its business into Africa, China and Southeast Asia, nearly quadrupling its earnings.
With an instant cash boost of more than RM3 billion to its coffers, IOI Corp took the opportunity to reward its shareholders with a special dividend of 11.5 sen a share, amounting to a payout of RM722.7 million, on top of two interim cash dividends totalling nine sen a share. This brings total dividend per share to 20.5 sen in FY2018, double the 9.5 sen in FY2017 and eight sen in FY2016.
As at end-June 2018, IOI Corp's average mature oil palm area harvested totalled 148,934 ha, while fresh fruit bunches production was 3.51 million tonnes, giving a yield per mature hectare of 23.6 tonnes. The group also achieved a crude palm oil extraction rate of 20.9% and mill production of 757,949 metric tons in FY2018.
The group's plantation acreage is not as sizeable as that of others, such as Sime Darby Plantation Bhd and FGV Holdings Bhd. Nonetheless, in terms of efficiency, IOI Corp is among those leading the pack.
IOI Corp continues to grow its global presence and create added value for its stakeholders as the group further expands its business network and capture new growth markets, fortifying its integrated palm value chain especially through its downstream global resource-based manufacturing business.
According to the group's 2018 annual report, it owns six manufacturing facilities, giving a combined annual refining capacity of 1.8 million metric tons. It exports refined crude palm oil and palm kernel oil as well as oleochemical and speciality oils and fats products to 60 countries worldwide.
The group had been led by founder Tan Sri Lee Shin Cheng until his passing earlier in June. Lee's son, Datuk Lee Yeow Chor, who was its CEO, has since been redesignated as group managing director.
==================
Chart:
 
==================