This article first appeared in The Edge Malaysia Weekly, on September 30, 2019 - October 06, 2019.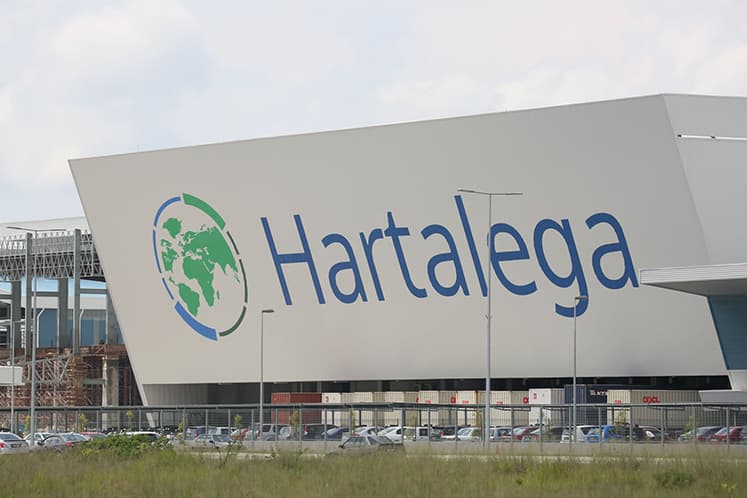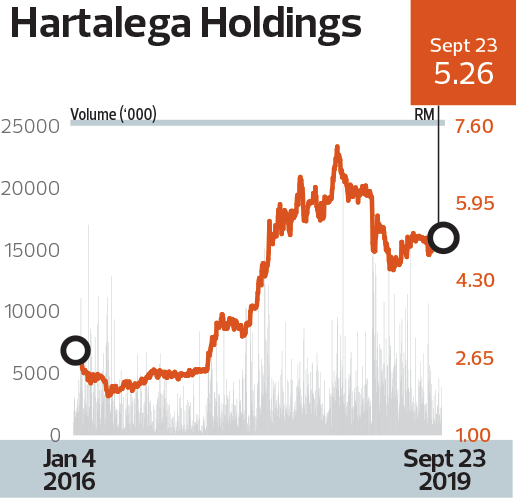 The demand for gloves remains high on the back of rising healthcare spending despite continued capacity expansion worldwide adding supply to the market. Hartalega Holdings Bhd, the world's largest nitrile glove maker, saw sales increase 37 times over 12 years to 27.2 billion pieces in 2018.
As sceptics wondered whether Hartalega could continue rising after the rally that started in 2012, its share price doubled from RM2.31 on March 31, 2016, to RM5.61 on March 29, 2019, reflecting a three-year compound annual growth rate (CAGR) of 26%. Its share price reached an all-time high of RM7.20 on Aug 28, 2018.
Earnings grew too, with profit after tax (PAT) more than doubling from RM210 million in FY2015 to RM439.6 million in FY2018 at a three-year CAGR of RM27.9%. This makes Hartalega the winner in The Edge BRC's highest growth in PAT in the healthcare category over the three years under review.
The glove maker also clinched the award for the highest return on equity (ROE) in the healthcare sector, from about 19% in FY2015 to 24% in FY2018, while its shareholders' equity expanded from RM1.5 billion to RM1.99 billion in the respective financial years.
As one of its core objectives is to provide sustained dividends, Hartalega has a policy of distributing a minimum of 60% of its annual net profit, revised from a minimum of 45% previously. The group has declared a total dividend of 7.95 sen a share for FY2018, amounting to a total payout of RM263 million, or a payment ratio of 60%.
The group has invested RM431.5 million in capital expenditure during the year, primarily utilised for expansion of the Next Generation Integrated Glove Manufacturing Complex (NGC) in Sepang, according to its 2019 annual report.
Its executive chairman Kuan Kam Hon @ Kwan Kam Onn says Hartalega will remain conscious of market supply and demand dynamics — particularly for nitrile gloves, which make up 95% of sales — as it grows its production capacity.
"To this end, construction of Plant 6 of the NGC is underway and construction of Plant 7 is targeted to commence in 2019. Plant 7 will be tailored to cater for speciality products, ultimately expanding our product portfolio and strengthening Hartalega's position as a one-stop centre for gloves," Kuan says in the group's 2019 annual report.
On its prospects, Kuan notes that various challenges will continue to impact the industry, including intensified competition as other glove players increase capacity, potential rises in the prices of raw materials, as well as higher labour and electricity costs. Market uncertainty is also expected to persist due to foreign exchange fluctuations and the US-China trade war.
Hartalega will set aside RM745 million for capital expenditure for the next three years, mainly for capacity expansion and technological advancement, managing director Kuan Mun Leong told the press during a factory visit in July. The group's annual gloves production capacity is thus projected to increase to 42 billion pieces in the next three years, from 34 billion pieces currently.
RHB Investment Bank Bhd analyst Alan Lim says Hartalega is a good proxy for the level of health awareness in emerging markets.
"Hartalega is our sector and country top pick for its superior profitability (average five-year net profit margin of 16%-20%, ahead of peers' 6%-10%) and defensive balance sheet, with a net gearing of 9% (peers: 25%-80%)," Lim says in his most recent note.
"Buy when the market is fearful," he advises, venturing that Hartalega's current valuation presents a rare opportunity to accumulate its stock at trough levels.