This article first appeared in The Edge Malaysia Weekly, on September 30, 2019 - October 06, 2019.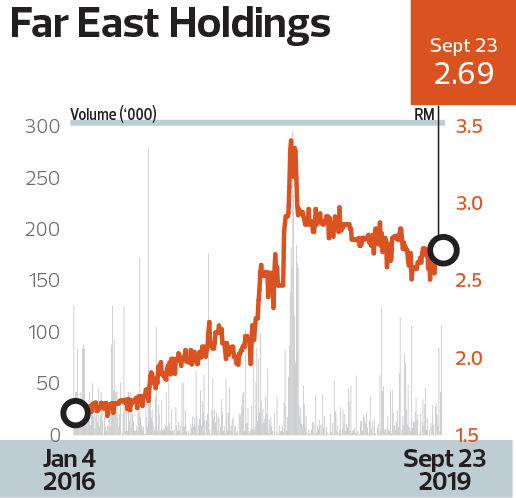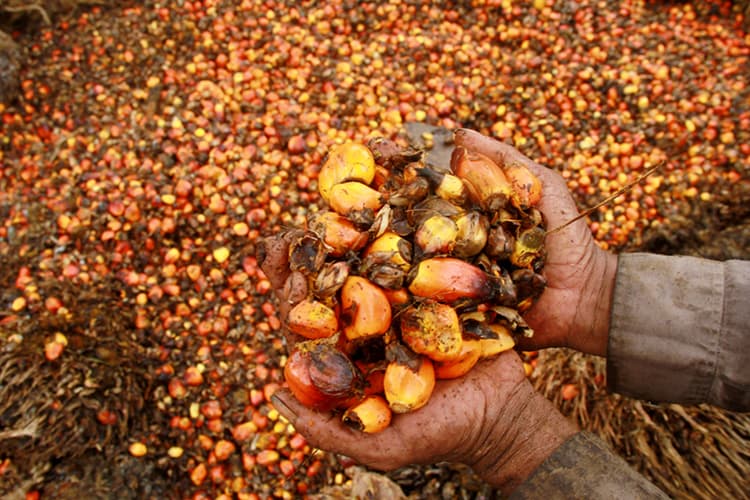 Far East Holdings Bhd is not a new kid on the block in the oil palm plantation industry. The group was established in 1973 and has been listed on Bursa Malaysia since 1991.
While it is not always regarded as one of the big listed plantation boys, it beat its peers in generating returns to shareholders over the past three financial years.
The group, which owns 16,140.57ha of oil palm plantations, mainly in Pahang, churned out a 15.7% rate of return to shareholders between the financial year ended Dec 31, 2016 (FY2016), and FY2018 — the highest among members of The Edge BRC in the plantation sector.
Far East is quite some distance ahead of the two joint second-placed companies — both of which generated a 5% return to shareholders in the three years under review.
Its performance was partly driven by the steady climb in its share price as other plantation stocks mostly headed south. The stock rallied 54.5% from RM1.702 on March 31, 2016, to RM2.63 on March 31, 2019, hitting a record high of RM3.409 in August 2018.
On top of that, the group undertook a bonus issue on the basis of two new shares for five existing shares held, followed by a subdivision of three shares for every share held after the bonus issue. As a result, Far East's share capital was enlarged to 593.83 million shares from 141.39 million previously.
In short, a shareholder who held 1,000 shares would have 4,200 shares after the bonus issue and share subdivision.
Besides the bonus issue, the plantation firm also declared a dividend of three sen per share in FY2018, and 35 sen in both FY2017 and FY2016 (based on its initial share base).
In terms of earnings, FY2018 was not a good year. Far East was not spared the problems faced by other plantation companies, such as soft crude palm oil prices and a shortage of labour that resulted in delays in harvesting the fruits.
The company's profit after tax dropped sharply to RM67.09 million in FY2018 from RM140.19 million in FY2017 and RM128.78 million in FY2016. Meanwhile, profit from plantation operations shrunk 49% to RM73.66 million compared with a restated amount of RM143.65 million in FY2017.
Annual revenue was also lower at RM379.07 million for FY2018, down 21% from RM482.23 million in FY2017. However, it was higher than FY2016's RM357.16 million.
In its 2018 annual report, Far East pointed out that its average cost of fresh fruit bunches increased 24% to RM219 per tonne compared with RM177 the year before. On the other hand, it secured lower average CPO price at RM2,316 per tonne, from RM2,771 a year ago.
FFB production in FY2018 was 318,016 tonnes, 17% less than the 384,276 tonnes in FY2017. The average yield per hectare was 18.75 tonnes, slightly lower than the 19.54 tonnes achieved in FY2017.
Far East has a cash-rich balance sheet with zero debt. Its net cash pile shrank to RM34.6 million in FY2018 from RM141.8 million the year before. The group spent RM109.62 million to buy 3,204.94 acres of plantation land from PHG Plantation Sdn Bhd.
That said, its cash reserves, which amounted to RM289.05 million as at Dec 31, 2016, have been dwindling in the past three financial years.